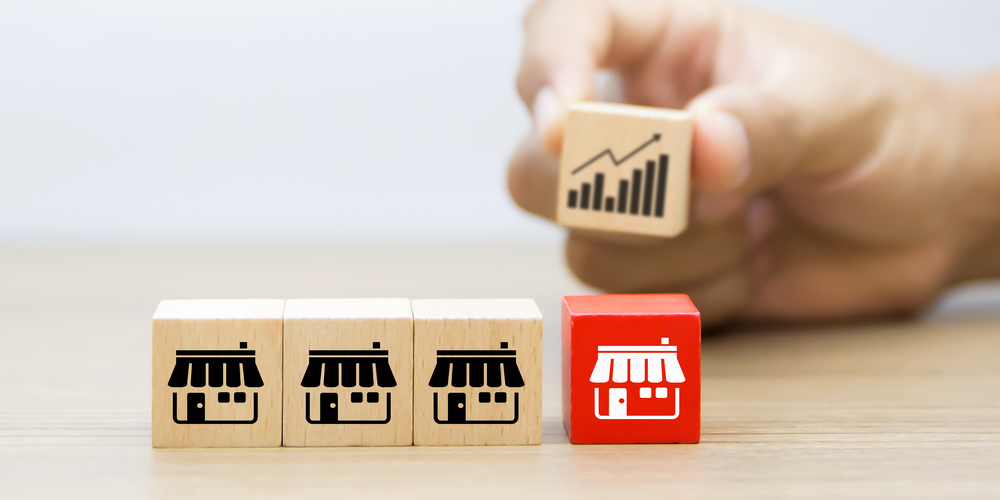 Franchise planning has been beyond challenging in the last 11 months and it's still not easy. If you were established before 2020, your territory plan is probably out the window right now and the capacity you thought you had for smart retail growth might have changed significantly.
What can you do to help your business succeed into 2021? Here are a few tips:
Retool your products (if needed).
As we've shared with clients a lot this year, now is the time to retool if you haven't already. What's the best way to reach customers and retain them? What has and hasn't worked? Simplify and offer what customers are asking for right now. Find a way to innovate what you do best.
Make sure you understand your competition.
In today's market, you need to make sure you evaluate the impact of new and closing locations around your franchise locations. Optimize the franchise territories you have to make sure you're as strong as you can be. And make sure you have a solid methodology for selling franchises too! Need guidance on this? Contact the SiteSeer professional services team.
Renegotiate leases.
Your goal as a franchisor is to keep your franchisees successful right now, so 2021 should be the year that you're looking to help them cut costs and tighten up. That might mean reviewing leases and locations to ensure you're properly located. Many landlords are providing rent reductions or relief so it's a good time to ask to renegotiate.
Fine tune your marketing efforts.
What has worked in the past might be working less this year, so hopefully you found ways to reach your customers in new ways last year. Keep it up this year. If you're a restaurant chain, are you offering non-contact delivery? If you're a clothing retailer, how is your ecommerce strategy? Are you embracing social media to keep in touch with customers? If you're a tutoring business, try using webinars to stay in tune with customers' needs right now.
Sell new franchises to excellent candidates.
We're not sugar-coating the fact that 2020 was difficult. But there's no doubt that many people who have been laid off may be seeking a life change—and could make great potential franchisees. As franchise.com put it, these people are "tailor-made" to own a franchise because they "see the wisdom in a proven business model and have the discipline to follow a franchisor's path to success."
Whatever you do, DON'T just sit tight and hunker down.
Do nothing, and you risk missing the chance to strengthen your business and get ahead of your competition. Where there are challenges, look for opportunities. In an area of rising vacancy rates on commercial and retail space, perhaps you can find great potential for your next location. Strategize and plan beyond the pandemic. Don't get stagnant.
Need guidance? SiteSeer can help. We're offering free UberMedia visitor reports right now for anyone who takes a SiteSeer demo. This can give you insights into where your visitors are coming from and a lot more about them. For franchise locations, this is a valuable report!
Contact us to learn more and take a demo to see what SiteSeer can do to guide your franchise success this year and beyond