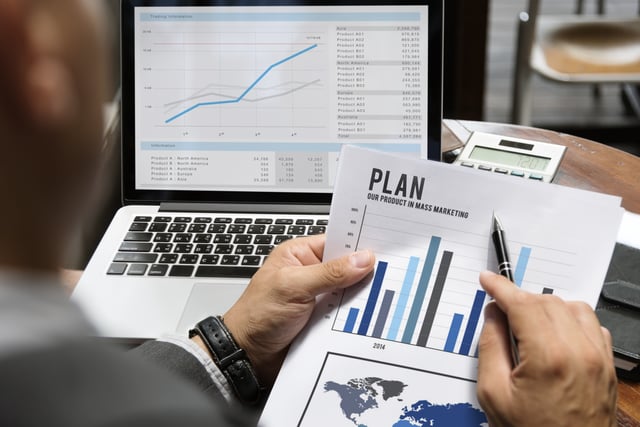 If you're expanding your retail or restaurant chain without any sort of plan in place, hit the pause button. It's one thing to plan the opening of one new location, but it's an entirely different endeavor to plan for five or 50 locations.
Too often, we see companies expand haphazardly, which creates several preventable problems:
Poor site selection
Reactive rather than proactive market expansion efforts
Wasted time
Wasted marketing resources
Ineffective market entrance
Improper resource planning
Strategic expansion should be your goal, but it won't happen on its own. You must develop a detailed long-term expansion plan that lays out future locations, customer data, growth capacity, competitor activity, economic health, and more. This will give you a reference guide as you grow, and you can and should update it every couple of years. Here are a few of the basic elements of such a plan that will help you map out your business's future:
Consumer match with your current profile
The first essential step of any expansion is knowing your customers. Retail site selection 101 is to choose locations based on where your target customers already are. Do you have a tool that helps you find locations that have a high population of your target customer profile?
Market health
Make sure you run data like current population, expected population growth, and other factors such as development-friendly communities, unemployment, and housing vacancies for every market you're considering.
Capital considerations
Do you have the capital to build three new locations a year for five years or 100 locations over three years? Will you franchise or maintain private ownership? Your long-term expansion plan will help you figure out the potential and capacity for different markets in order for you to secure financing.
Economic development factors
There are certain intangibles you must understand before moving into any market, and your best resource of information is a city's economic development council. Find out everything you can about how easy it will be to build in a new market. Explore factors like wealth and the town's historic and planned growth.
Distribution capabilities
You'll want to consider only markets that you can serve efficiently. If you're considering markets outside the reach of your current distribution centers, what are your optimal distribution regions and where might make sense to locate a distribution center (so it could serve the appropriate number of sites)?
Consolidated marketing efforts
Efficiency is the name of the game when you expand, and so many businesses miss opportunities to consolidate their efforts. Marketing is a good example of a place where you can gain efficiencies. If you're planning a marketing campaign for one store, it's ideal to repurpose your efforts for a region while you're at it.
Long-term expansion planning is time well spent, and in fact, it's downright foolish to consider expanding without taking the important steps to lay the groundwork. Of course, it's critical that you have the data-driven tools to help you do this. SiteSeer will help you build a long-term view of your planned expansion into different markets and so much more. If you need help, call us. Our Professional Services team can advise on how to plan not just for this year, but for the next five years and beyond.