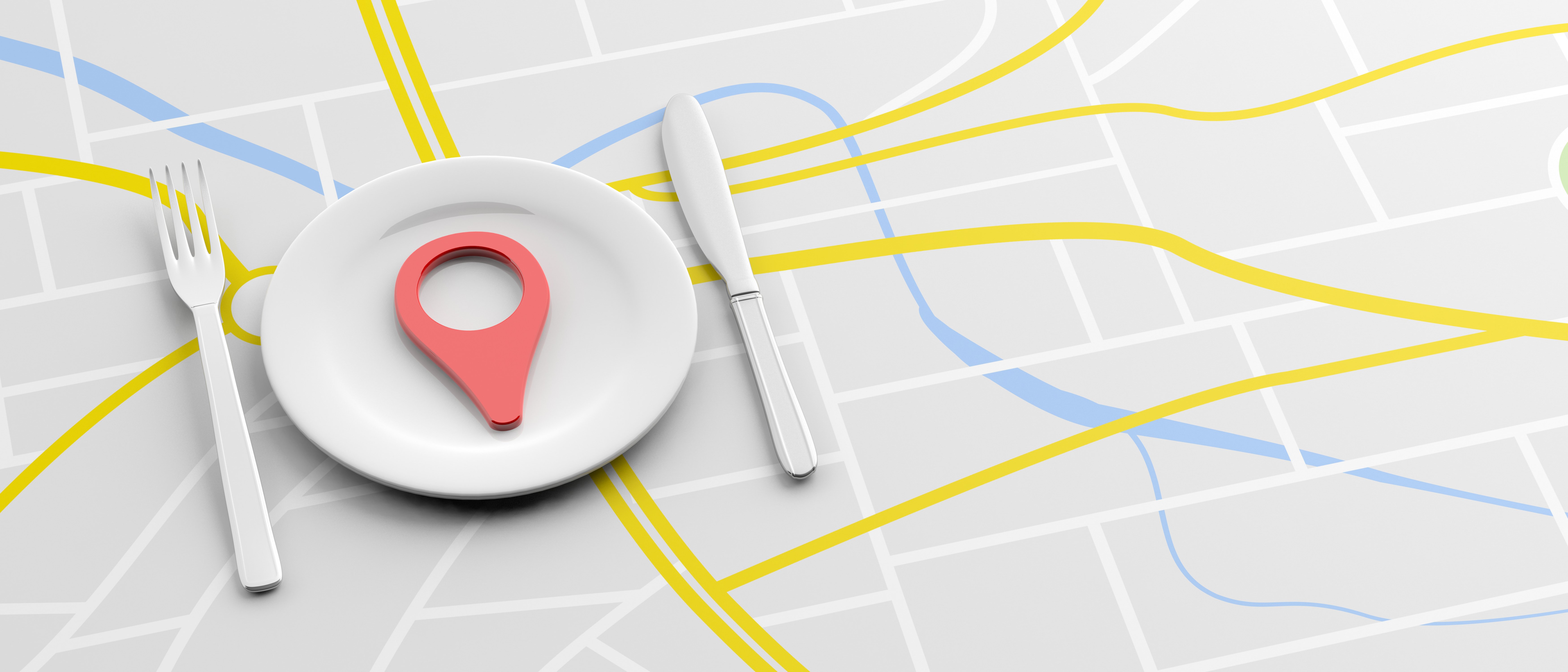 Location, location, location. Never has the phrase been truer to a business's success than in the restaurant business. A fantastic concept in the wrong location will underperform, or worse, fail entirely. It's important that you be diligent in your site selection. Here are five tips on how to improve your process:
1. Define your customer.
If you're a multi-unit restaurant, take the time to analyze your most successful locations to understand the characteristics of the customers who go there. Through formal or informal surveys or even third-party market research, gather data on their demographics and behaviors, but you must go beyond that. Where are your customers coming from? Where do they live, work, and shop?
Get to know their habits. If lunch captures the largest share of your revenue and dinner has traditionally been much slower, you need to understand how your customer profile changes between those two periods. It might be that your typical lunch customer works or shops nearby, while you have a low number of ideal dinner customers in your trade area. And what's your lunch crowd like? Blue collar? Coming from an office park nearby? Is your dinner crowd mostly families and larger parties, or couples?
If you only have one location or you're just starting out, research your competition's customers—the chains that are most similar to what you aspire to become. By understanding who your best customers are you can ensure that you choose your next restaurant location in the right area.
2. Study your competition.
If your customer didn't visit your restaurant where would they go? And remember: your competition might be broader than you think. Just because you're a pizza restaurant doesn't mean that your primary competitors are only other pizzerias. A fast-casual chain might compete with other fast-casual chains that serve other food types. Take-out restaurants might compete with a grocery stores' prepared foods and local food trucks. A common mistake we see is restaurant chains that assume that locating near other restaurants will result in lower sales. Often, the opposite is true. Most successful restaurants are in areas with high consumer traffic—areas with retail, entertainment and even other restaurants.
3. Determine your key site characteristics.
If you're a coffee chain, you may wish to locate on the going-to-work side of a busy street. You'll need good ingress/egress to get those commuters in and out quickly. If you're a casual family restaurant, parking, visibility and signage may be more important. Whatever type of restaurant you are, remember that not all locations are right for everyone.
4. Evaluate supply and demand.
Once you understand all of above, then you can begin evaluating sites. To do that, you must determine the trade area—the area that your restaurant will serve—and attempt to assess the supply and demand within it. You need enough of the right customers and the ability to attract them. Although it is no substitute for gathering data and doing a full trade area analysis, observing your potential shopping center and other busy shopping centers in the area are a good start. Are customers already aware of your shopping center and making trips there? Or, will it be necessary to change customer travel patterns and behavior (which is much more difficult)?


After you have a good handle on 1) the customers that frequent your concept and 2) the trade area of the site you're evaluating, you need to know everything you can about the market you'll serve. Research socioeconomic characteristics, the job market, income, eating-out expenditures, lifestyle information, household size, and more. This will give you an idea of the potential of the market near the site you're evaluating.
5. Beware of compromises.
Don't jump at a site that's out of your budget just because it is located in the next "hot" area. Good site selection practices still matter, such as ensuring the center serves the right customer and your location isn't lost amongst the other options in the center. If you find a specific restaurant location that appears to have all of the site characteristics you deem important but there isn't another restaurant nearby, there might be a reason for that. Similarly, locating a restaurant in a spot where four prior restaurants failed is likely a risky move. Do your homework, and pay attention to all the little details that can positively or negatively impact your new restaurant locations.


Here's an important consideration regarding site selection: you could make all the right decisions once you open your doors, but choosing a bad site could trump everything in terms of success factors. In other words, even the best branding, marketing, food, and ambiance cannot overcome the negative impact of a poor site.

Can you overcome a bad location with high-quality food and awesome service? Maybe…if you're a destination restaurant. But for everyone else, the answer is that it will be difficult. You might spend heavily on marketing until you can succeed based on word of mouth and your reputation. But you might not be able to limp along long enough.

Site selection should be at the very top of your list of to-dos when you're opening a new restaurant location. Give this process the attention it deserves and you'll give your restaurant the very best chance of profitability and long-term success.

Take a demo of SiteSeer to learn more about our restaurant site selection software.