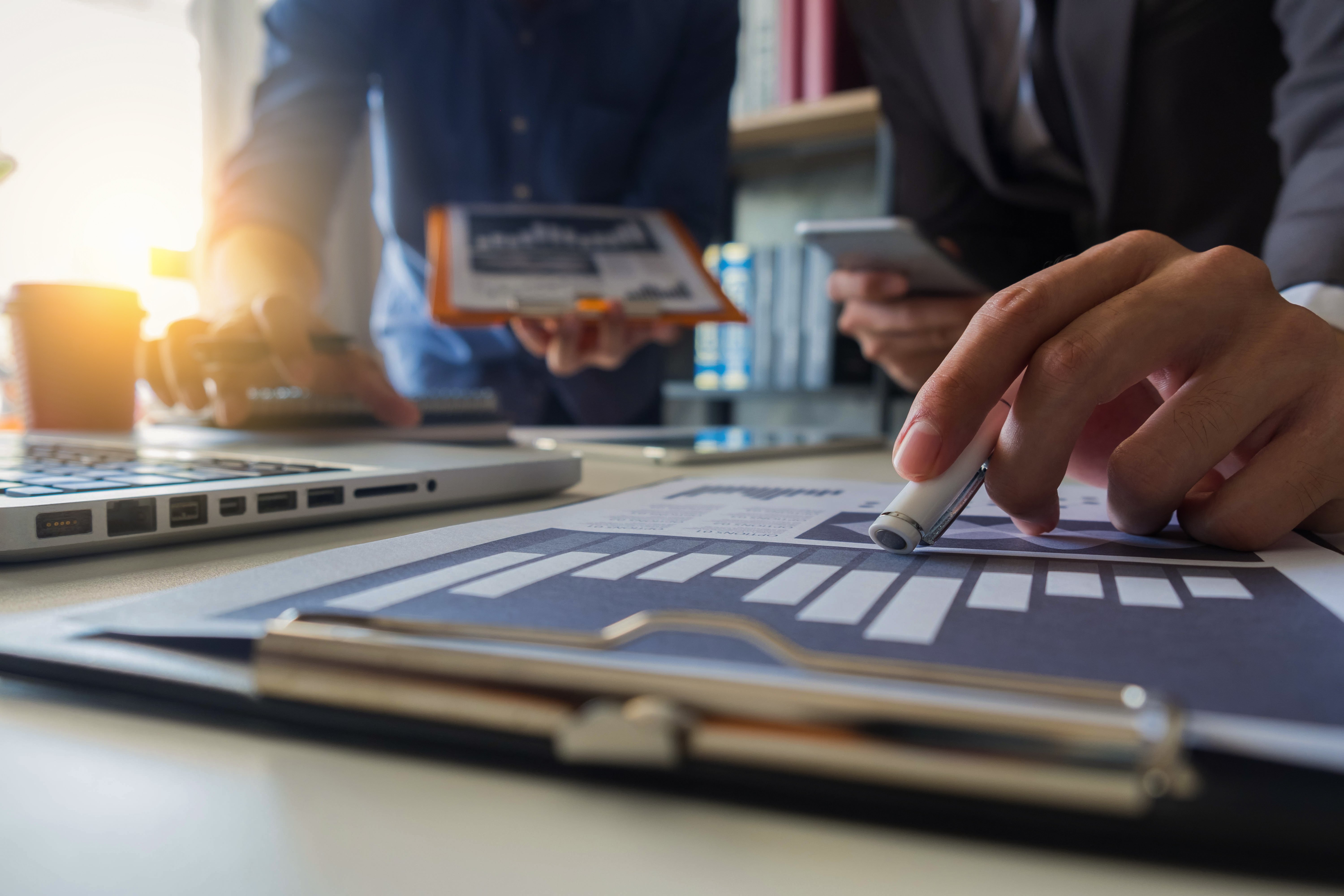 If you've followed the SiteSeer blog for any amount of time, you know that at SiteSeer, we believe in blending art with science when making market and site decisions. A retailer or other business simply cannot expect that they'll have wild success by throwing a dart at a map to choose their next location, nor can they pick locations based solely on what their forecasting models and site selection software tell them will be winners.
There's no better way to hammer home this point than take a look at the last seven months. In March 2020, life as we all know it changed forever. COVID-19 had hit the United States in January, and six weeks later, businesses (along with schools) everywhere closed, governments started encouraging people to stay home and inside, and life—and business—was upturned.
What has COVID-19 done to the data we all rely upon?
With the COVID-19 pandemic causing so many changes, our client services team at SiteSeer is fielding more and more questions about how this unprecedented event has affected the validity and actionability of the data in our system. Or in other words, how the data in our system is or is not helping our clients make smart location and market decisions.
We figured the best way to answer this question is to go straight to the source(s).
So, we asked a few of our SiteSeer data partners what they think about how they are confronting the challenges faced by data providers over the past six months, and how each are addressing these challenges when it comes to retailers, chain businesses, communities, and others using their data over the next 12+ months.
Here's what they had to say:
INRIX
"First, the pandemic presents challenges but also opportunities to introduce new products into the market due to newfound interests and priorities. For example, our main offering of our Real-Time Traffic and Incidents product declined during the initial period of COVID19 as traffic was non-existent and ETA's were no longer a concern. However, quantifying the impact, of vehicle miles travelled, in various geographical areas around the world became a priority for many Enterprises that we could assist with.
"This led us to release an incredibly popular product called INRIX Trip Trends that has proven to be a new INRIX staple product during these times. As traffic ramps back up around the world with most VMT approaching >90%, we are focusing on pushing through new innovative products while working with partners like you to understand what we can do best to help make impactful SaaS products that assist with aspirations on your 2021/2022 roadmap."
Leo Lansky, Enterprise Account Executive | INRIX
INRIX is the global leader in connected car services and mobility analytics. With transportation services around the world, INRIX is the preferred provider of mobility intelligence for leading automakers, transport agencies and businesses. Learn more about INRIX data, which is available through the SiteSeer platform.
PLANNED GROCERY
"COVID has impacted us all in different ways. The first thing we did as a business early on was to develop a free grocery delivery app where users can see if grocery delivery is available at their address. This was done using data we were already collecting. You can see the app here: https://plannedgrocery.com/find and attached is a screenshot of the results.
"The second thing we did was to hire a part time researcher who previously worked at Moody's Analytics. This was made possible by using funds that were previously used for trade shows and travel. We felt that it was important to show our users that we are doubling down on data research during this time. We have also used this time to focus on putting out good content that touches on COVID. A good example is our recent podcast with the VP of Anchor Leasing at Federal Realty: https://plannedgrocery.com/podcast In this podcast we discuss leasing challenges during COVID."
David Beitz, Partner and Co-Founder | Planned Grocery
Planned Grocery offers data to grocery store chains and retailers that commonly locate in or near grocery-anchored shopping centers as they assess site opportunities. Users can monitor grocery competition and improve their site selection for new grocery stores. Planned Grocery tracks more than 200 national, regional and local grocery store brands around the United States and more than 1,200 stores slated for future openings (or that have opened within the last six months). Learn more about Planned Grocery data, which is available through the SiteSeer platform.
POPSTATS
"The biggest thing we're trying to caution our users at this juncture is that data is data…interpreting why it is changing is another thing all together. We can't necessarily assume people are relocating around the country because of the new work-from-home opportunities. Just as many people might be leaving California as a result of higher taxes and forest fires, for example. The impetus right now seems to credit COVID with a lot of people movement, but do we really know that?"
Lesley Newman, Executive Vice President | Synergos Technologies
PopStats data delivers quarterly updated population estimates, capturing changes, whether up or down, as they occur —and in small geographic areas. Updated estimates are delivered on time every January, April, July, and October. Each update includes the current period and eight recent quarters of history. Learn more about PopStats data, which is available through the SiteSeer platform.
APPLIED GEOGRAPHIC SOLUTIONS
"COVID-19 has created many challenges and opportunities that AGS has worked through and will continue to work through into 2021. When we saw the unemployment claims skyrocket in the U.S., we pivoted our plans to include creating weekly unemployment estimates, free of charge, to help our data partners and researchers frame the conversation around unemployment, business openings, workforce, etc. Of course, datasets that include labor force, income, and business data will be modified to provide the best estimates available. Likewise, our new Non-Resident Population that includes tourism information will also be adjusted to accommodate the changes of 2020."
Gary Menger, President | Applied Geographic Solutions
Applied Geographic Solutions, Inc. (AGS) is a leading supplier of premium quality demographic and marketing databases. The Estimates and Projections (E&P) database is the core data offering of AGS, covering the essentials of demographics including population, household, dwelling, labor force, and income statistics. Learn more about AGS and its Estimates and Projections database, which is available through the SiteSeer platform.
SiteSeer can help you make sense of the data.
COVID-19 has disrupted our lives in many ways, but a big one is that it has made it hard to predict the future—even the short term. If you need help planning based on the information and data in front of you, call SiteSeer. Our tools and services can help you make more intelligent site and market decisions.