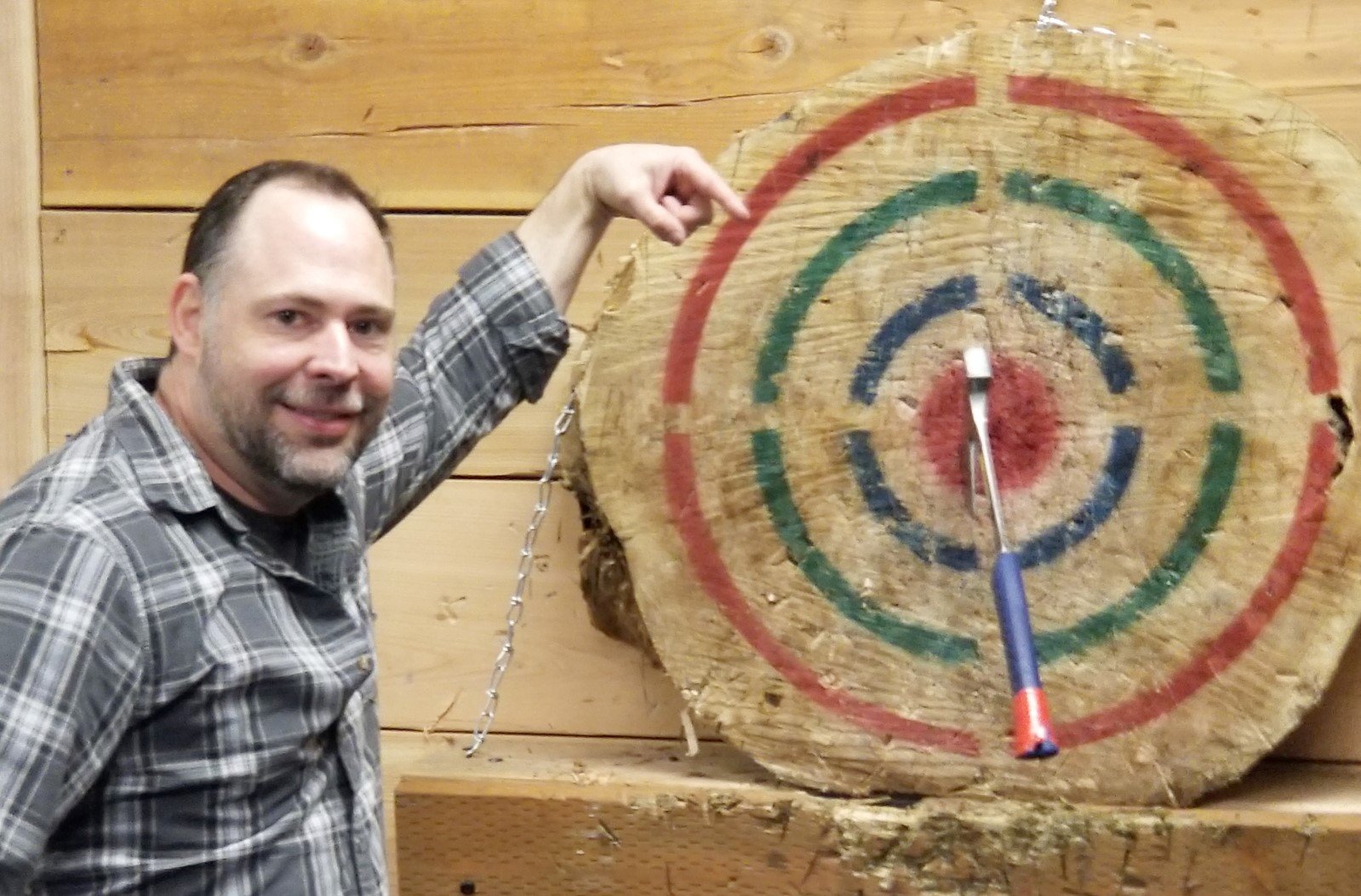 SiteSeer's Chief Information Officer Tom Kessler is known to SiteSeer's clients as the "modeling guy," the person who takes data from numerous sources and brings it all together to create the tools that help retailers and real estate professionals find the best sites and build profitable stores.
Yes, Tom creates many of the client-specific models and functionality one finds in the SiteSeer software, but Tom's ultimate role is understanding the SiteSeer user experience to build a better SiteSeer. As the owner of the SiteSeer "road map," Tom is continually working to lay out the vision for the future of the product. He then works closely with the client services and software development teams to help make the vision a reality.
Here's a Q&A with Tom, the person bringing the SiteSeer user experience to life:
You don't have the "traditional" background for software development…where did you start?
I got my hands on my first computer in fourth grade and it was love at first sight. By the time I reached high school I was writing all my own software and in college I majored in computer science. Computer science at that time largely answered the question of "how" – how does it work and how do you make technology do what you want to do? I found myself much more interested in the "why" – why do we do things this way and is there a better way? This led me to the social sciences – industrial/organizational psychology, human factor engineering – and fostered an interest in how technology and people work together. I ended up meeting a college professor that introduced me to an emerging field at the time: GIS (geographic information systems), which was using sophisticated mapping software and computer programming to study human behavior. I was hooked.
Where did your career take you after you graduated with a masters in economic geography?
My first job out of graduate school was as an analyst for the startup Navteq – now the large map data provider HERE. From there I spent a couple of years working for the U.S. Census Bureau where I worked on map data quality for Census 2000. After the Census, I decided to apply my experience to corporate America and took a business analyst job with Albertsons. The company was a major user of GIS and technology and I finally had a role where I could indulge my interest in user experience and technology. It was a great experience where I got to learn from top minds in managing consulting, data and software – both inside and outside the company. My team and I were given wide latitude to experiment and pioneer new solutions.
Tell me about SiteSeer's predecessor, ROIC analytics.
Danielle Yanskey (SiteSeer's COO) and I worked closely at Albertsons. I think we were both ready for a new challenge and when the company went through a major merger, we both ended up taking roles with one of our software vendors, geoVue. geoVue was very much a trial run for what would later become SiteSeer. We ran our own office and team and built site selection and forecasting tools for large chain retailers. Near the end of our tenure, geoVue decided to focus more on software and less on professional services and Danielle and I made the decision to spin off our team into our own consulting services company – ROIC analytics.
How was SiteSeer born?
As ROIC analytics evolved, we found that more and more of our clients wanted more than a report or an answer – they wanted a more do-it-yourself experience. I met Andy Straker (now SiteSeer's CTO) at a conference and learned about his Site Decision Systems (x-span) software. We quickly formed a partnership where I would build models and solutions, and Andy would deploy them in his software. Although it was a great partnership for a few years, it was not without shortcomings. Our shared clients had to work with two companies and although our solutions worked together, they were not seamless. In early 2016, I proposed the idea of joining forces and building a new and improved Site Decisions System. And SiteSeer Technologies was born!
Our main offerings are related to analysis and modeling. Market Potential services help retailers and other clients determine their growth strategy – which markets should we consider next, how many franchise territories can we sell across the U.S., and what decisions should we make to keep our existing store network profitable. Market Opportunity then helps you create a tactical plan for a market. You know that you want to expand to Las Vegas – how many locations will the market support and where should we look for Sites? Finally, there are our Site Analysis services. This can be as simple as scoring sites or using analog models to compare sites to existing stores, or more sophisticated sales forecasting and sale cannibalization modeling using machine learning and AI. Besides analysis and modeling, our professional services team helps our users get more out of the platform by designing custom workflows, reports, training and more.
How is SiteSeer continually innovating?
We try to stay true to our roots. Most of our team members came out of retail analysis and understand the challenges that our clients face every day. Our users are immensely busy and do not have time to learn complicated software. At the same time, they need the software to be flexible, intuitive and provide information that can be trusted when critical business decisions are on the line.
I try to spend as much time as I can listening to our users and studying their challenges to design a better experience. Sometimes its as simply as adjusting our training or help resources and other times we scrap a feature and rebuild it from scratch. There is a constant pull in the software industry to build "eye candy" – features that look cool but do not materially improve the user experience. If we don't have a clear use case, if we can't tell you exactly how a feature will improve the user's experience, it doesn't make it off the drawing board.
But some improvements are more behind the scenes…true?
Yes, not all improvements to the product are immediately apparent to the user. We are continually researching and improving the behind-the-scenes technology. This may be a better way to score tenant matches in Void Analysis, making Hot Spots calculate faster or improving how we choose features (variables) for our models.
We want our power users to have everything they need while providing a more push-button and simple experience for the casual user. It's an ongoing battle, but one that I look forward to every day.
What do you love about what you do?
Maps, data science, user experience, technology – these are all my passions and I get to work in this field each and every day. I'm a problem solver at heart. Being able to help our clients turn their challenges into solutions is very rewarding. If I can then take these solutions and turn them into software features that will help even more users make better decisions, then all the better. I'm humbled by the fact that our clients and my amazing teammates at SiteSeer put their trust in me to create these solutions and I continually strive to live up to these expectations.
Have questions about the SiteSeer platform?
Have specific questions for Tom? Contact him today!