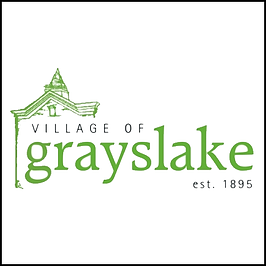 BOISE, ID (PRWEB) | December 13, 2017
The Village of Grayslake, Illinois, has engaged SiteSeer Technologies to use its analytics software, SiteSeer Professional, to help the town assess its current retail and restaurant landscape and identify opportunities for intelligent retail and restaurant expansion.
Through its Grayslake Business Partnership, the Village will use SiteSeer Professional to assess the potential of sites throughout the area and identify growth opportunities for the town. The mission of Grayslake Business Partnership is to attract new businesses and expand existing ones in the Village of Grayslake to make a positive impact on the financial and quality of life of its residents and businesses.
Michael Stewart, managing director of the Grayslake Business Partnership, says that Village officials are excited about SiteSeer's robust functionality and what the tool will do for Grayslake's short- and long-term economic development goals. "The Village of Grayslake has so much to offer retailers, and we're excited to use SiteSeer and its powerful platform to do better research in order to show national and local chains exactly what they will gain by coming here," he says. "We're looking forward to enhancing our site selection servicesby providing detailed custom research and demographic data that will help the retailers and restaurants we approach make their decisions."
Stewart adds that Grayslake has many attractive characteristics that retailers and businesses are searching for. "We have a highly educated workforce, a median household income exceeding $100,000, and highway access, and we're located less than one hour from Milwaukeeand Chicago," he says. "All the pieces are in place to ensure business success now and in the future."
Lance Blick, manager of client services for SiteSeer, shares that the village of Grayslake will use SiteSeer with the Communities City Government Expansion Pack, which includes tools for community analysis, surplus and leakage analysis, and creating retail recruiting packets. "SiteSeer helps communities across the United States like Grayslake evaluate their retail potential, identify gaps, and find the best businesses to fill those gaps," Blick says. "We're thrilled to help this growing community develop convincing, data-driven recruitment strategiesthat will help them attract retail development, thereby creating jobs and increasing tax revenue for the town."
To learn more about the Grayslake Business Partnership, visit http://www.grayslakeforbusiness.com.
ABOUT SITESEER TECHNOLOGIES, LLC
SiteSeer Technologies, LLC, provides a suite of software, professional services, consulting and support for site selection and market analysis. Its flagship Software-as-a-Service, SiteSeer Professional, is a web-based analytics platform that helps businesses make data-driven location decisions through mapping, demographics, custom reporting, analytics, and predictive modeling tools. The SiteSeer Professional product suite also includes customer intelligence software, a real estate analytics tool (Void Analysis Pro), and a territory management tool (Automated Territory Optimization Model (ATOM)). Learn more at http://www.siteseer.com.