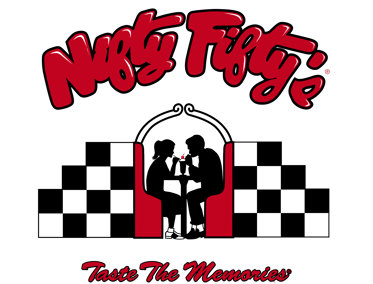 BOISE, IDAHO (PRNewswire-PRWeb) SEPTEMBER 27, 2023 - SiteSeer Technologies, creator of SiteSeer Professional site selection software and Void Analysis Pro is pleased to welcome a new subscriber, Nifty Fifty's, to the SiteSeer platform.
The restaurant chain started in 1987 in Ridley Township in Folsom, Pennsylvania, designed as a nod to the 1950s-era soda shop. Today, there are five company-owned locations, two franchise locations, two franchise locations currently under construction, and another franchisee actively searching for a location. Of the seven locations currently open, one is located in New Jersey, while the rest are throughout the Philadelphia area. Nifty Fifty's is known for its hand-dipped, drugstore-style milkshakes, homemade sodas, 100% beef, all-natural burgers, hand-cut French fries, and breakfast platters at select locations.
Nifty Fifty's is a family business founded by Leo McGlynn, whose three children are part of management team. Leo McGlynn, Jr., VP of operations, shares that the company's goals are to expand throughout the region, and strategically branch outward from Philadelphia. "We are continuing to grow through franchising, with two new locations under construction and slated to open soon and additional interest among new franchisees," says McGlynn. "We know that successful expansion requires diligent research, planning, and using good analytics and a research tool like SiteSeer."
McGlynn learned about SiteSeer from a trusted commercial real estate broker. "During our demo of SiteSeer, we liked everything that the team showed us, including the scorecards and hotspots and the options for data," he says. "The software is very user friendly, and we like the ability to incorporate cellular and other data to make sure we choose the best franchise locations possible. We felt the investment in SiteSeer was well worth it to select franchise locations with the most opportunity and identify specific market areas to target in our search."
SiteSeer's features and tools for franchise businesses will help Nifty Fifty's create an expansion plan that minimizes their risk and increases their chances of profitability, says Tom Kessler, Chief Product Officer for SiteSeer Technologies. "Nifty Fifty's has already proven that they have a popular restaurant concept, so we're excited to see how they use SiteSeer to replicate that success. By identifying locations with the company's ideal site characteristics and plenty of their target customers in the trade area—and creating balanced franchise territories as they sell new franchises—Nifty Fifty's will be able to grow smarter."
Learn more about Nifty Fifty's at https://www.niftyfiftys.com or find them on Instagram and Facebook.
ABOUT SITESEER TECHNOLOGIES
SiteSeer Technologies, LLC, provides a suite of software, professional services, consulting and support for site selection and market analysis. Its flagship Software-as-a-Service, SiteSeer Professional, is a web-based analytics platform that helps businesses make data-driven location decisions with features and tools that include mapping, trade area analysis, demographics, customer analytics, custom reporting, analytics, model building, hot spots, site scorecards and predictive modeling tools. The SiteSeer Professional product suite also includes a real estate analytics tool (Void Analysis Pro with Retail match and Match Score) and a territory management tool (Automated Territory Optimization Model (ATOM)). Learn more at www.siteseer.com.