BOISE, ID | June 29, 2022 | – SiteSeer Technologies, creator of SiteSeer Professional site selection software and Void Analysis Pro is pleased to welcome a new commercial real estate client, Progressive Real Estate Partners. The boutique retail brokerage firm headquartered in Rancho Cucamonga, California, specializes in the leasing and sale of retail properties in Southern California's Inland Empire region.
Progressive Real Estate Partners will use SiteSeer Professional's full suite of real estate analytics tools, including its Void Analysis, Retail Match, mapping and Match Score tools. The firm has completed over 1,200 lease and sales transactions valued at more than $1.8 billion in over 35 cities throughout the region.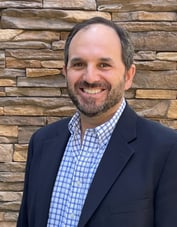 Brad Umansky, president of Progressive Real Estate Partners, says that SiteSeer will help the firm gather quality retailer data. "With SiteSeer and its data, I can see into a retailer's traffic patterns, how that compares to that retailer's other locations and what retailers are not in a trade area via the Void Analysis reports," he says. "I can see how a property ranks compared to a retailer's other successful locations. All of this allows our brokers to better utilize their time to call on high probability retailers, and the information they receive through SiteSeer allows them to persuade their clients to pursue specific locations or not."
A key attribute of the SiteSeer platform that appealed to Progressive Real Estate Partners, Umansky adds, is the mobile location data offered by PlaceIQ. "We are pleased that our SiteSeer relationship has allowed us to keep up with the competition and surpass many others," he says. "At Progressive Real Estate Partners, it is always my goal that our brokers have the best tools available in the industry. SiteSeer helps us achieve this goal."
Sam Lowder, VP of business development for SiteSeer Technologies, says that SiteSeer is looking forward to helping Progressive Real Estate Partners' brokers be more efficient and make smarter, data-driven decisions. "The SiteSeer platform powered by mobile analytics and other data plus Void Analysis are just what Progressive Real Estate Partners needs to think like the retailers they are trying to attract to their properties," he says. "Their name says it all: this firm is progressive in its approach, and we are honored that they have selected SiteSeer as a tool in their toolbox to provide outstanding service to their clients."
Learn more about Progressive Real Estate Partners at www.progressiverep.com.
ABOUT SITESEER TECHNOLOGIES
SiteSeer Technologies, LLC, provides a suite of software, professional services, consulting and support for site selection and market analysis. Its flagship Software-as-a-Service, SiteSeer Professional, is a web-based analytics platform that helps businesses make data-driven location decisions with features and tools that include mapping, trade area analysis, demographics, customer analytics, custom reporting, analytics, model building, hot spots, site scorecards and predictive modeling tools. The SiteSeer Professional product suite also includes a real estate analytics tool (Void Analysis Pro with Retail match and Match Score) and a territory management tool (Automated Territory Optimization Model (ATOM)). Learn more at www.siteseer.com