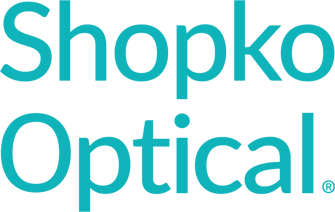 BOISE, IDAHO (PRWEB) DECEMBER 11, 2020 - SiteSeer Technologies, creator of SiteSeer Professional site selection software and Void Analysis Pro is pleased to welcome a new subscriber to the SiteSeer platform, Shopko Optical. For more than 40 years, Shopko Optical has been a leading provider of exceptional patient-centric care and high-quality eyewear.
Shopko Optical uses SiteSeer Professional's full suite of analytics tools, including SiteSeer's maps, trade areas, reports, customer analytics, site scorecards, hot spots, demographics and more.
Donna Capichano, chief development officer at Shopko Optical, says that the company chose SiteSeer as its site selection platform once the company opened 80 new locations in 180 days during 2019.
"Shopko Optical's goal was to grow and we needed a site selection and mapping tool that would give us the ability to run powerful analytics quickly," says Capichano. "We reviewed SiteSeer and three other providers and SiteSeer was the right choice for us—both for the tool itself and the team, which offers excellent customer service. The tool is powered by our own data and additional third-party data, so it is incredibly useful for us when giving presentations and making decisions. We use all the tools in SiteSeer extensively, and it couldn't be easier."
Danielle Yanskey, chief operating officer for SiteSeer Technologies, says that the company is thrilled to help Shopko Optical achieve its goals. "This company has reached some impressive milestones in a short amount of time and we're humbled to have helped them along the way as they chose locations for their optical stores, navigated a challenging environment in 2020, and planned ahead for 2021," says Yanskey. "We're looking forward to seeing where they put the platform to work next year and serving as their advisors along the way."
Shopko Optical has big plans for 2021, Capichano says. "Despite the pandemic affecting us, we were able to open 11 stores in 2020 and plan to open at least 50 in 2021," she says. "We have a huge growth program underway for the future and are very glad we have SiteSeer behind us."
Learn more about Shopko Optical at https://www.shopko.com.
Learn more about SiteSeer's tools for the retail industry at https://www.siteseer.com/retail-industry.
ABOUT SITESEER TECHNOLOGIES
SiteSeer Technologies, LLC, provides a suite of software, professional services, consulting and support for site selection and market analysis. Its flagship Software-as-a-Service, SiteSeer Professional, is a web-based analytics platform that helps businesses make data-driven location decisions with features and tools that include mapping, trade area analysis, demographics, customer analytics, custom reporting, analytics, model building, hot spots, site scorecards and predictive modeling tools. The SiteSeer Professional product suite also includes a real estate analytics tool (Void Analysis Pro with Retail match and Match Score) and a territory management tool (Automated Territory Optimization Model (ATOM)). Learn more at www.siteseer.com.
ABOUT SHOPKO OPTICAL
Shopko Optical is the trade name of Shoptikal LLC, an affiliate of Monarch Alternative Capital LP. For more than 40 years, Shopko Optical has provided excellent patient-centric care and high-quality eyewear through its dedicated team of nearly 700 optometrists (independent doctors of optometry in IA, ID, MT, SD and WA) and opticians. Shopko Optical expects further growth in 2021 and beyond. For more information, visit Shopko.com.