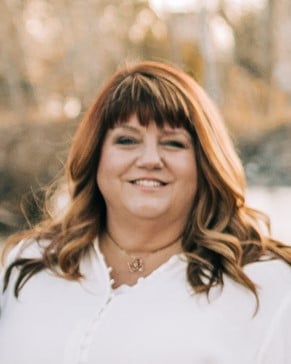 BOISE, IDAHO (PRWEB) May 31, 2022 - SiteSeer Technologies announced today the promotion of Danielle Yanskey to chief executive officer. Yanskey is a co-founder of SiteSeer and has served as its chief operating officer since the company's founding in 2016. The management change is effective June 1, 2022.
Danielle is the co-founder of SiteSeer's parent company, ROIC analytics. She brings significant research experience to the SiteSeer team, having worked with companies ranging from small businesses to Fortune 100 firms to help them make more intelligent site and market decisions. Danielle served as vice president of client services for geoVue, a location optimization software firm that serves retail, restaurant and real estate consumer channels. She spent 16 years with grocer retailer, Albertsons, serving in various research roles and concluding her tenure at the company as director of research and market analysis.
"SiteSeer has reached an inflection point where we see tremendous value in having an experienced leader focused on our growth and expanding our offerings," says Tom Kessler, chief information officer and co-founder of SiteSeer. "Whether Danielle was leading major business units for a Fortune 100 company, running a successful consulting company, or building and growing SiteSeer to where it is today, she has proven herself as a strategic thinker and results-oriented executive. Together with her unparalleled experience in our industry and her commitment to her employees and clients, Danielle has more than earned the role of CEO. I'm excited for the next chapter of SiteSeer under her leadership."
"Danielle's expertise, experience and energy have had an extremely positive effect on our team here at SiteSeer," says Andy Straker, chief technology officer and co-founder. "She has demonstrated great leadership and strategic thinking, and I have no doubt that she has the ability to deliver exceptional results. Danielle is the right choice of CEO to take our company forward."
Yanskey has been moving into her new role during May 2022 and will officially take the helm of CEO on June 1. "I'm passionate about this company and our vision and mission, and honored to step into this new position to lead SiteSeer," says Yanskey. "As we have seen in the last two years especially, the landscape for retail has changed dramatically. Perhaps now more than ever, companies need to be able to understand their market, their customers, and how they meet those customers' needs. SiteSeer is poised to help retail and other chain businesses, service businesses, real estate and shopping center developers, and others in the retail real estate industry make the best data-driven decisions possible. We have big things ahead in 2022 and beyond, and I am honored to help us achieve those milestones and goals."
Launched by the founders of ROIC analytics, a consulting firm for grocery and specialty retailers seeking actionable market intelligence, SiteSeer is the creator of SiteSeer Professional site selection software and Void Analysis Pro. The company was co-founded by Danielle Yanskey, Tom Kessler and Andy Straker in 2016.
To learn more and take a demo of SiteSeer, visit http://www.siteseer.com.
ABOUT SITESEER TECHNOLOGIES
SiteSeer Technologies, LLC, provides a suite of software, professional services, consulting and support for site selection and market analysis. Its flagship Software-as-a-Service, SiteSeer Professional, is a web-based analytics platform that helps businesses make data-driven location decisions with features and tools that include mapping, trade area analysis, demographics, customer analytics, custom reporting, analytics, model building, hot spots, site scorecards and predictive modeling tools. The SiteSeer Professional product suite also includes a real estate analytics tool (Void Analysis Pro with Retail match and Match Score) and a territory management tool (Automated Territory Optimization Model (ATOM). Learn more at http://www.siteseer.com.
View the original press release:
http://www.prweb.com/releases/siteseer_technologies_appoints_danielle_yanskey_as_chief_executive_officer/prweb18707441.htm