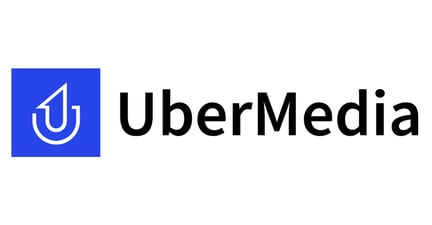 BOISE, IDAHO (PRWEB) SEPTEMBER 17, 2020 - SiteSeer Technologies, creator of SiteSeer Professional site selection software and Void Analysis Pro, is pleased to introduce a new dashboard feature in the SiteSeer platform that allows for better visualization of mobile location data from UberMedia, a pioneer in location intelligence.
SiteSeer's new wizard-driven interfaces make it easier to retrieve and view visitor data for businesses and shopping centers. Once a user has identified or "geofenced" a location, SiteSeer retrieves UberMedia data via the built-in API, displays the consumer's home and/or work locations on the map, creates a heat map of consumer density and "fits" a trade area to the consumers.
SiteSeer's trade area capture tool has long provided the ability to build drive time and radius trade areas from customer files. With "fit" trade areas, SiteSeer now also provides the option to score and prioritize customers and automatically draw a trade area surrounding top consumers. These smarter trade areas provide a more accurate view of customer behavior and travel patterns, a critical component of everything from site selection to marketing and merchandising.
In addition, SiteSeer users will have several new options for summarizing and visualizing consumer data. New interactive dashboards and reports will show visitor trends, demographics, lifestyle data and psychographic profiles. "Although we had offered UberMedia data to SiteSeer users for years, we are now providing it in a way that maximizes its potential," says Tom Kessler, chief information officer of SiteSeer. "With input from our users and the team at UberMedia, we completely reworked our functionality to make accessing and viewing the data easier and provided new features to return actionable insights from the data."
With the May 2020 release of SiteSeer 3.0, the software was redesigned to lay the foundation for new ways to display and analyze data. "SiteSeer has been and will continue to be a map-centric program. However, our product vision is for SiteSeer to be a full-featured market intelligence system," says Kessler. "Users can expect to see continued emphasis on data visualization with new dashboard, charts and reporting functionality."
SiteSeer will officially introduce these features at the International Council of Shopping Centers Products & Services Showcase October 7-8, 2020.
ABOUT SITESEER TECHNOLOGIES
SiteSeer Technologies, LLC, provides a suite of software, professional services, consulting and support for site selection and market analysis. Its flagship Software-as-a-Service, SiteSeer Professional, is a web-based analytics platform that helps businesses make data-driven location decisions with features and tools that include mapping, trade area analysis, demographics, customer analytics, custom reporting, analytics, model building, hot spots, site scorecards and predictive modeling tools. The SiteSeer Professional product suite also includes a real estate analytics tool (Void Analysis Pro with Retail match and Match Score) and a territory management tool (Automated Territory Optimization Model (ATOM)). Learn more at http://www.siteseer.com.