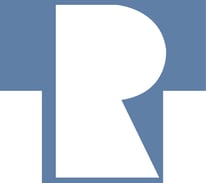 BOISE, ID | April 12, 2018 | – SiteSeer Technologies, creator of SiteSeer Professional, a web-based analytics platform that helps companies make data-driven location decisions, has collaborated with Restaurant Trends, the industry leader in competitor sales data for the chain restaurant industry. SiteSeer users will have access to highly accurate sales data on more than 190,000 stores covering over 475 chains.
Restaurant Trends is the only continuous store-level research effort in the country and has tracked all major quick-service and full-service restaurant chains in the country for over 30 years. The company tracks store-level sales, geocoded location data, store type characteristics and sales trends.
This data is available to SiteSeer users immediately as an add-on to subscription to SiteSeer Professional.
Peter DeBiase, president of Restaurant Trends, says that the firm is excited to work with SiteSeer. "This partnership is a value-add for both our clients and SiteSeer's clients," says DeBiase. "We're pleased to share with our customers the functionality of SiteSeer, which can help restaurants do deeper analysis of demographics and create detailed maps when evaluating sites and assist brokers and developers in the identification of good locations. We're very happy to offer SiteSeer users access to restaurant-specific data."
Danielle Yanskey, chief operating officer of SiteSeer Technologies, says that SiteSeer users greatly benefit from this new relationship. "Broker, developers and research teams in restaurant chains need accurate information to do their jobs effectively," she says. "Restaurant Trends is a leader in tracking chain restaurants and their performance and trends. The ability to access this powerful store-level sales data means our restaurant and broker/developer clientele will have more actionable, timely data to make better decisions."
To learn more about Restaurant Trends, visit www.restauranttrends.com.
To learn more about SiteSeer Professional and its full-featured analysis and reporting platform, visit www.siteseer.com.
ABOUT SITESEER TECHNOLOGIES, LLC
SiteSeer Technologies, LLC, provides a suite of software, professional services, consulting and support for site selection and market analysis. Its flagship Software-as-a-Service, SiteSeer Professional, is a web-based analytics platform that helps businesses make data-driven location decisions through mapping, demographics, custom reporting, analytics, and predictive modeling tools. The SiteSeer Professional product suite also includes customer intelligence software (ScorePinion), a real estate analytics tool (Void Analysis Pro), and a territory management tool (Automated Territory Optimization Model (ATOM)). Learn more at www.siteseer.com.