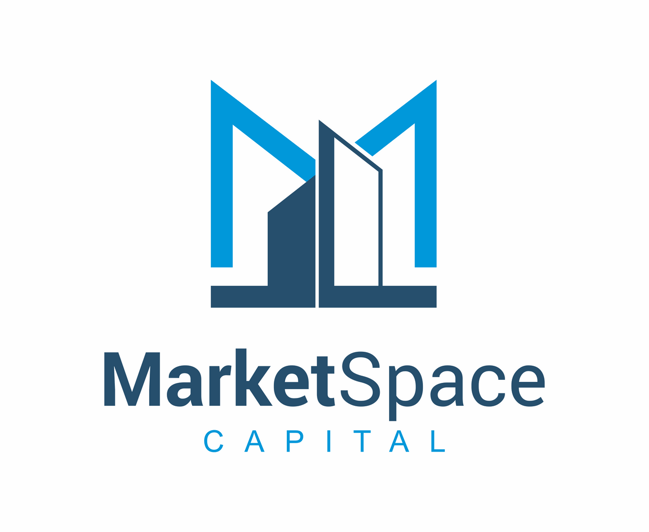 SiteSeer Technologies, creator of SiteSeer Professional site selection software and Void Analysis Pro, announced a new user of the SiteSeer Pro platform: MarketSpace Capital. MarketSpace Capital is a private equity real estate firm that focuses on sourcing value-add commercial real estate investments for its partners and attainable housing for its residents. With offices in Houston and Dallas, MarketSpace Capital is focused primarily on investing in multifamily development and value-add opportunities in high-quality markets across the country, and currently has retail and office buildings in their portfolio.
In addition to investing in ground-up development projects, MarketSpace Capital invests in existing retail, multifamily, office and industrial assets. Over the past decade, the firm has invested in 19 properties totaling over $400 million in overall asset and development value.
MarketSpace Capital will use SiteSeer Professional's full suite of real estate analytics tools, including Void Analysis Pro and Retail Match and the software's mapping, trade area analysis and reporting functions.
"We strive to maximize value creation through a very comprehensive investment philosophy and asset management approach," says Dr. Masaki Oishi, chairman and founder of MarketSpace Capital. "SiteSeer will help us to follow the data and ensure that we are creating long-term value for our investors, properties and their communities. For our company, risk management is crucial, and we attempt to mitigate risk with careful due diligence. SiteSeer offers a powerful set of tools and features that will help us when evaluating investment opportunities."
Sam Lowder, VP of business development for SiteSeer Technologies, says that the private equity industry can benefit greatly from SiteSeer's suite of tools. "SiteSeer can help firms like MarketSpace Capital analyze investments thoroughly and limit their investment risk," he says. "MarketSpace Capital is sophisticated in its approach and came to us looking for a platform that would help them make better investment decisions. We look forward to seeing how they put SiteSeer to work and how it helps them grow and strengthen their portfolio."
About SiteSeer Technologies
SiteSeer Technologies, LLC, provides a suite of software, professional services, consulting and support for site selection and market analysis. Its flagship Software-as-a-Service, SiteSeer Professional, is a web-based analytics platform that helps businesses make data-driven location decisions with features and tools that include mapping, trade area analysis, demographics, customer analytics, custom reporting, analytics, model building, hot spots, site scorecards and predictive modeling tools. The SiteSeer Professional product suite also includes a real estate analytics tool (Void Analysis Pro with Retail match and Match Score) and a territory management tool (Automated Territory Optimization Model (ATOM)). Learn more at www.siteseer.com.
About MarketSpace Capital
MarketSpace Capital is a private equity real estate firm focused on ground-up developments and value-add investments throughout the U.S. Through its relationships, expertise and disciplined, data-driven analysis, MarketSpace Capital's veteran staff has completed over $1 billion in transactions and has the capability and experience required to maximize value creation through a comprehensive, programmatic, and conservative investment and asset management approach. In addition to producing consistent returns, MarketSpace Capital seeks to create positive economic impact and long-term value for its investors, the properties it invests in, and the communities in which it works. Learn more about MarketSpace Capital at https://marketspace.capital.
Investor Notice - Investors should note that trading securities could involve substantial risks, including no guarantee of returns, costs associated with selling and purchasing, no assurance of liquidity, which could impact the price and ability to sell, and possible loss of principal invested. Further, an investment in single security could mean lack of diversification and, consequently, higher risk. Potential investors are urged to consult a professional adviser regarding any economic, tax, legal or other consequences of trading any securities as described herein.
No Offer, Solicitation, Investment Advice or Recommendations - This release is for informational purposes only and does not constitute an offer to sell, a solicitation to buy, or a recommendation for any security, nor does it constitute an offer to provide investment advisory or other services by any of the parties mentioned herein or any of its affiliates, subsidiaries, officers, directors or employees. No reference to any specific security constitutes a recommendation to buy, sell, or hold that security or any other security. Nothing in this release shall be considered a solicitation or offer to buy or sell any security, future, option or other financial instrument or to offer or provide any investment advice or service to any person in any jurisdiction. Nothing contained in this release constitutes investment advice or offers any opinion with respect to the suitability of any security, and the views expressed in this release should not be taken as advice to buy, sell or hold any security. In preparing the information contained in this release, we have not taken into account the investment needs, objectives, and financial circumstances of any particular investor. This information has no regard to the specific investment objectives, financial situation, and particular needs of any specific recipient of this information and investments discussed may not be suitable for all investors. Any views expressed in this release by us were prepared based upon the information available to us at the time such views were written. Changed or additional information could cause such views to change. All information is subject to possible corrections. Information may quickly become unreliable for various reasons, including changes in market conditions or economic circumstances.
Forward-Looking Statements - This release contains forward-looking statements. In addition, from time to time, the parties mentioned herein, their subsidiaries, or their representatives may make forward-looking statements orally or in writing. These forward-looking statements are based on expectations and projections about future events, which is derived from currently available information. Such forward-looking statements relate to future events or future performance, including financial performance and projections; growth in revenue and earnings; and business prospects and opportunities. You can identify forward-looking statements by those that are not historical in nature, particularly those that use terminology such as "may," "should," "expects," "anticipates," "contemplates," "estimates," "believes," "plans," "projected," "predicts," "potential," or "hopes" or the negative of these or similar terms. In evaluating these forward-looking statements, you should consider various factors, including, without limitation: the ability of the parties mentioned herein and their subsidiaries to change the direction; their ability to keep pace with new technology and changing market needs; and competition. These and other factors may cause actual results to differ materially from any forward-looking statement. Forward-looking statements are only predictions. The forward-looking events discussed in this release and other statements made from time to time by the parties mentioned herein, their subsidiaries or their respective representatives, may not occur, and actual events and results may differ materially and are subject to risks, uncertainties and assumptions. The Parties mentioned herein, their subsidiaries, and their representatives are not obligated to publicly update or revise any forward-looking statement, whether as a result of uncertainties and assumptions, the forward-looking events discussed in this release and other statements made from time to time by the respective parties their subsidiaries or their representatives might not occur.