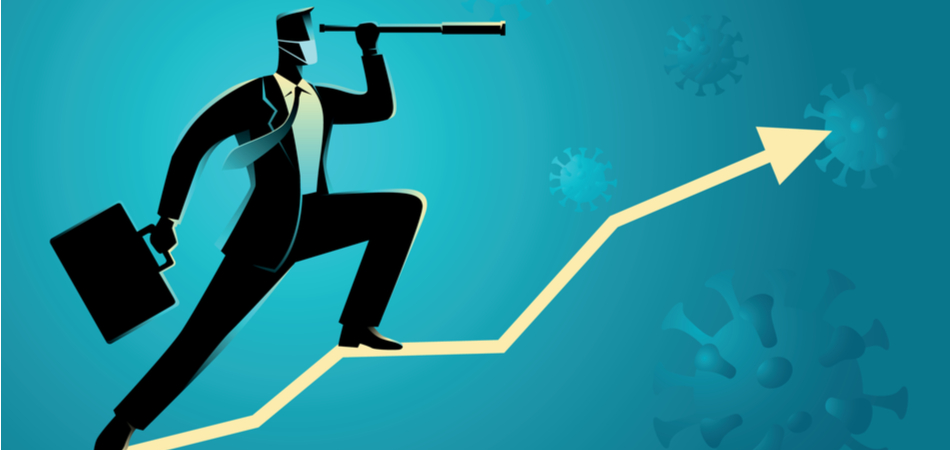 It has been a long time coming, but it's finally here: the end of 2020 and the strangest and perhaps most difficult year for many in the retail industry.
In a typical year, you might have already planned far ahead for the year to come, with forecasts and targets that have been carefully planned out. This year, however, is anything but typical. Some businesses are thriving, while others are barely hanging on and certain to struggle more with many states locking down at least partially once again.
So, how can you possibly plan for life beyond the pandemic? Is it even possible? Or are you still in pandemic planning mode?
Pay attention, keep things simple
The reality is, you simply cannot ignore the current state of things—and to do so would be poor planning. With a vaccine on the horizon, things seem poised to improve in 2021, but we don't know for certain when that will happen and how long it will take to translate into a return to normal consumer behaviors.
What should you do to make sure you're not short-sighted? Our advice is the same as it has been throughout this year:
Plan ahead as best you can.
Look backward at what's happened so far and consider how things improved as the coronavirus spread slowed and business restrictions improved during the summer months. Use what you've learned to plan for the future, while remembering what "normal" operations look like too.
Explore ways to keep yourself afloat.
More economic relief is likely to come soon, so make sure you're up to speed on the options that will help you get the funds you need to stay alive and keep afloat until things get better. Make sure whatever bridge you need, you have access to.
Stick to what works.
Surely you've experimented this year with the best ways to reach your customers and retain them. Pay attention to what has worked, what hasn't, and pivot when it makes sense. But remember: the adjustments you make today may not work forever. If you're a fast-casual business, there will come a time when your customers want to dine in again. Don't put all your eggs in the drive-through basket.
Plan with caution.
If you're a grocery store chain, chances are, you've seen an unexpected boost in business this year. But you'd be wise to use both your pre-coronavirus sales and sales in 2020 as you forecast and plan for the year ahead. Whatever your business, remember that even if you're in strong growth mode, it's best to plan conservatively and think about what you've been through in the last eight months. Play the long game and don't get caught up in the daily news cycle.
Consider how your customers are changing.
If your trade areas are getting smaller, that may indicate that you are not doing a good enough job serving further-away customers. Perhaps your business has become more delivery-focused and these customers are not within your delivery area or not close enough to get timely service. It may also indicate that you are becoming more neighborhood-focused which can lead to long-term loyalty if served well. Or, if your trade areas are increasing in size but capturing the same number or percentage of customers, that may indicate that your reach has increased…but it could also mean that you are losing ground in the core neighborhoods around your store (which could have long-term ramifications if that continues post-COVID).
Think beyond your own channel.
Your competition a year ago might be slightly (or very) different than your competition now. An obvious example, of course, is the grocery store vs. the restaurant. These days, families are cooking in more, so if you're a restaurant concept trying to hang in there, you need to think of who you're up against—and grocery stores with their grab-and-go dinners are definitely one example.
Try new things to see what works.
If you are waiting things out and your competitors are taking bold steps right now, you could find yourself left behind Continue to plan/strategize.
We say it often and we'll say it again: you should never rest on your laurels or get lazy in doing your homework. You must work hard to understand your customers and their evolving challenges and needs. Stop doing that and you risk becoming irrelevant to them. Don't' get stagnant, and remember: don't just plan for today's climate. Plan beyond the pandemic as well.
Need guidance? SiteSeer can help. Call us to learn more about how our toolset can guide you.