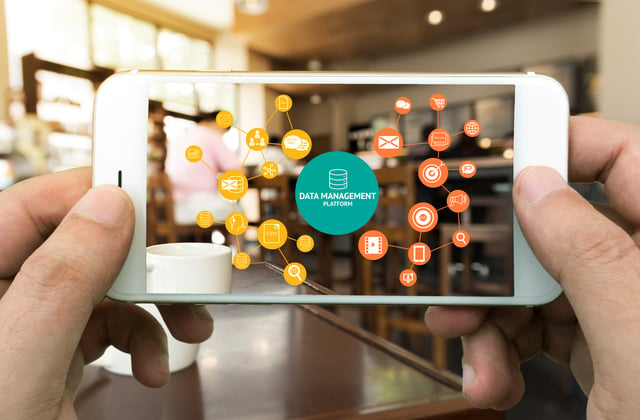 When your store or business experiences success, it's a natural progression to start thinking about expanding into new areas and markets. As you make the decision to do so, remember: data is your friend. If you do solid research up front, you'll be able to get a good idea of the traits of your very best customers, their needs and behaviors, and of course, helpful information about where to find more of them.
Convert people or find YOUR people?
If you've been in business for a while and have a few (or a few dozen) successful locations already, chances are you have an inkling of who your customers are. While every business hopes to acquire new customers, it's best to choose any new locations based on where your target customers already live and shop—rather than assume you can convert non-customers who don't meet your target customer profile.
In other words, acquiring demographic data about an area is just one part of the equation. Using the data you have about your current customers is critical. That information tells you who is buying from you, which is helpful as you lay the groundwork for expansion. There's no getting around the fact that opening a new store requires taking some risks and comes with some unknowns. However, if you know who you're going after, you can make sure you only consider locations where those individuals are located.
Two types of data
On that note, there are two types of data that will help you make smart site selection decisions:
Fact-based data about future customers – You can learn a lot about shoppers in an area by gathering data from several types of third-party data sources. Smartphones track a lot about a person's daily life: their location, web searches, app usage, and more. That mobile data—along with demographic information—is aggregated into categories and sold to organizations like Vista or Verizon's Precision Market Insights, which both have all kinds of customers that want to understand how and where their target consumers live, work, and shop.
There's also demographic data, which you need to understand the makeup of any area you're considering for a future location. Providers like Synergos Technologies, Inc.'s PopStats offer invaluable population information and consumer data—everything from age, education, and employment data to household size and income data.
Continuous data about your customers – This is what you collect about your current customers to identify trends, compare your locations and their performance, identify best practices, and more. You can collect data in several ways, including a customer loyalty program that tracks customers' transactions and allows you to analyze their spending activity and preferences. Loyalty programs are a great source of quantitative data—like spending, location, and demographic information—but not a great source of qualitative data like opinions and behavior rationale.
That's where survey data can be useful. In-person (intercept) surveys of your customers are a good way to collect information like customer opinions and feedback, but they have some limitations like the ability to collect a representative sample and they can be expensive to administer because they're labor intensive. Online surveys are another way to collect customer opinions and offer many advantages. They're less expensive to administer, you can run them continuously, you can ask more probing questions, and you can learn more about your customers. Best of all, you can collect real-time data that is useful to your team almost immediately.
When you're choosing a new location, it's critical that you do more than a drive by to assess an area. You can learn a lot about your customers by evaluating historic performance of your current stores and understanding your customers' demographics, behaviors, and opinions. And as discussed here, collecting demographic and other data about a location and specific site is a critical step in the decision-making process.
If you're a small retailer, there's still a solution for you.
If you're a regional chain or just starting to grow, we get it: buying data might be out of your reach. That's why you need subscription-based service like SiteSeer. Thanks to collective buying power, you'll get access via a license to the industry's best data sources at a price you can afford. SiteSeer lets you view data and analyze it in all kinds of ways.
Whatever your retail site selection process looks like, make sure you're making decisions based on data, not solely your intuition. Certainly, your gut is a good guide and you must make certain assumptions, but reliable data about your stores, markets you're considering, and your competitors will give you what you need to evaluate (and forecast sales for) potential sites and open only those that have the best chance for lasting success.