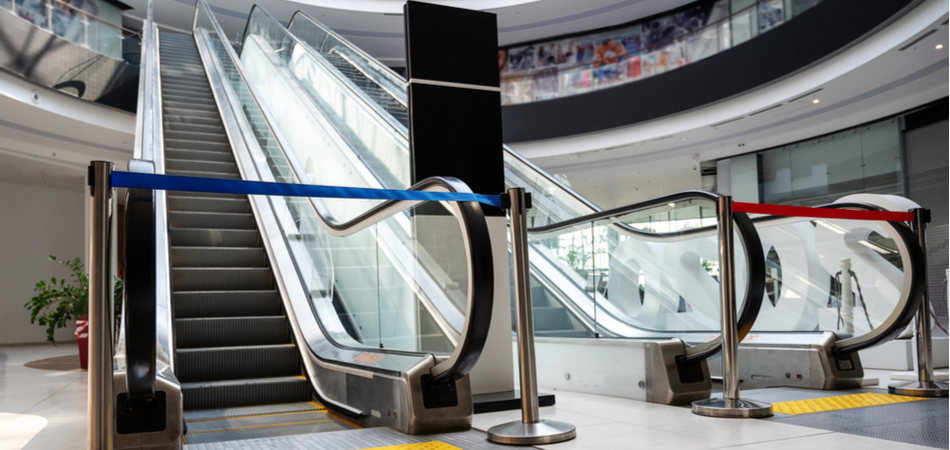 For years, many have debated the death of shopping malls. The rise of ecommerce has been a big contributor to the struggles of brick-and-mortar retail, and many analysts and other experts have been talking about how these changes are impacting the American institution known as the shopping mall:
One thing is certain: malls have definitely been impacted by the global pandemic. The year 2020 was a tough one for retailers, and those tough times aren't over yet. Stores like Macy's and J.C. Penney, both of which have historically had a strong presence in malls, have announced more closures in 2021. And in recent months, two major mall owners, Pennsylvania Real Estate Investment Trust and CBL & Associates, filed for Chapter 11 bankruptcy protection, with many of the retailers in their properties struggling during the pandemic.
Can Malls Bounce Back?
The questions many of us are attempting to answer these days are if malls will see a resurgence in the wake of the COVID-19 vaccinations and what "tomorrow's mall" will look like when life resumes normal. What we can say for sure is that malls are changing. And while it may take some time to see the full impact of the coronavirus pandemic on the traditional indoor shopping malls, there are a few signs that things are in flux--and probably will be for a while:
1. Major retailers are considering locations outside of the mall.
Take Macy's, whose CEO said in August 2020, "we continue to believe that the best malls in the country will thrive; however, we also know that Macy's and Bloomingdale's have high potential off-mall and in smaller formats." And this March 2021 CNBC.com article we mentioned above as well shares 10 retailers that are opening new locations, including Ulta, which is rolling out smaller versions of its stores in more than 100 Target locations, Sephora, which plans to open more than 600 freestanding stores in 2021, mostly outside the mall, and Burlington, which plans to open 100 new locations (and close or relocate 25). About one-third of its new locations will be smaller-format stores to keep inventory levels and costs down.
2. In February 2021, ResearchandMarkets.com published an article that says that many closing retailers will reduce their presence in malls in the wake of the COVID-19 pandemic.
"Most saw significantly lower foot traffic in 2020 as consumers avoided shopping and enclosed, crowded spaces due to coronavirus concerns," the report shares. Examples: Gap Inc., which owns Gap, Banana Republic and Old Navy, plans to close 30% of its Gap and Banana Republic stores in North America by 2024. The company says about 80% of revenue from Gap and Banana Republic will come from e-commerce and off-mall locations like outlet stores and strip malls.
3. Many indoor shopping malls are making changes to stay alive.

Malls around the country are getting creative and filling vacant big-box spaces with other types of businesses, such as entertainment venues and restaurants. others are transforming vacant areas into indoor farmers markets and fulfillment centers for companies that have a vast online presence but need distribution hubs. Check out this CNN.com article about this topic.
4. High-end malls could stay strong.
The same cnbc.com article that describes CBL's demise (above) also shares that Simon property group, which owns many A-rated properties that bring in more sales per square foot (as opposed to CBL's B- and C-rated malls), bought Lucky and Brooks Brothers out of bankruptcy, which has helped keep retailers like these in its malls open. In other words, it's possible that high-end malls could withstand the current climate just fine.
None of us know the future, but it's likely that shopping malls will not go away, but the retailers within them will certainly change. As big retailers test the waters outside of the mall, other chains that have historically not located in malls may do so. Think fitness centers and specialty retailers.
If you are a retailer or chain business, it's never been more important for you to pivot. Consumers needs are changing. The real estate market is changing. You must ensure you have a current understanding of your customers, where they are, where they are shopping, and where they are not shopping any longer.
And if you're a shopping center developer or owner, you must put tools to use like Void Analysis to find the right tenants for that excess space or Model Builder to define your ideal tenant profile.
Need help? SiteSeer can assist. Contact us to learn more about our powerful analytics platform as well as our professional services that can help you with everything from surveys to customer analytics to predictive modeling and more.