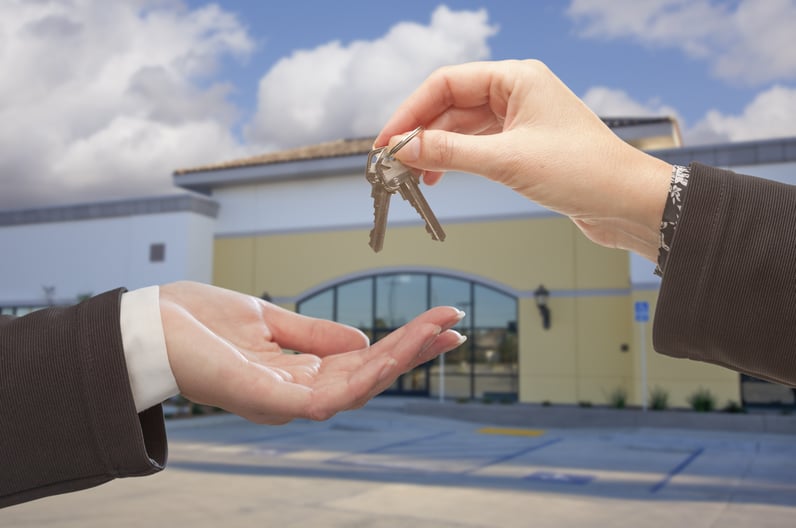 Retail site selection done right is all about using data to your advantage. If you've been largely successful in leasing vacant space, it probably means you have a good process in place to determine what retail and service gaps are missing in a trade area and fill those demands in your shopping center.
But with competition growing stronger all the time, it's important to set yourself apart from other brokers—and prove to the retailers and franchise companies you approach that you've done your homework on their concept and how it fits with your site.
It's about data, not guesswork
Having a data-driven toolset to assist you with your analysis not only sets you apart as a broker or leasing professional, it helps you be more efficient so you can get the most of your time and effort. Armed with better information, you can narrow your prospect list for any shopping center to truly viable tenants—and grab those prospects' attention with compelling data and site packages. You'll also earn a reputation for having an unbiased understanding of the retail landscape in which you work.
When filling a shopping center, it pays to ask the right questions
How are you identifying potential tenants today? Your process can help you close deals quicker and become much more successful. When you have a new site to lease, are you considering…
Tenants that have historically located in areas similar to your site?
Tenants that often co-locate with the anchors in your center?
Retail categories in your trade area where consumer demand outstrips supply?
Chains that are expanding in the market or region but have not yet located in your trade area?
If your current process of identifying potential tenants only utilizes simple demographics, distance from your site to nearest operating stores, and nearby competition, there's a lot more that you could be doing. And just as important, you're probably spending more time on your prospect list than you should be, evaluating prospects that aren't a good fit.
Quantify opportunities in your trade area
When you approach retail and service prospects about your shopping center, you want to present them with a great opportunity. Void analysis will help you assess the potential for a retailer or service provider in the trade area that your shopping center serves. If you're looking to go above and beyond a simple void analysis, however, here are a few things to look for in the software platform you choose to help you:
The ability to identify tenants that are a great match for your shopping center based on…

Demographics
Lifestyle segmentation
Proximity to retail

Retail analog models
Deeper market intelligence
Reporting platform
Armed with the above, when you approach tenant prospects, you'll be able to show them that your site would be right for their business—with non-biased data.
High-quality tenants = lower turnover = win/win for you and your clients
Clients turn to you for your knowledge of the market and your personal relationships. If you have solid data to augment your expertise, your job will become easier and your clients will be happier.
Looking for a great tool? Explore Void Analysis Pro.
Void Analysis Pro helps you strengthen your tenant recruiting methodology and do your job better. Our tool assists you with identifying retail gaps in a trade area and finding the right tenants to fill them.
With Void Analysis Pro, you'll get site packets that include market data, site match scores, supply/demand (surplus/leakage), consumer spending, and demographics in a trade area. You can also customize your data to compare a retailer's current operating locations to the space you're leasing—or build custom models based on other criteria.
If you're looking to work more efficiently and effectively, contact us to learn more about Void Analysis Pro today.
Request 1 Free VOID Analysis Pro report here and enter PROMOCODE "SiteSeerBlog".