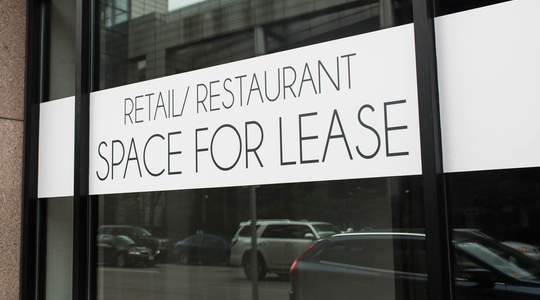 We sometimes hear from people connected to the retail industry that traditional void reports are outdated and not all that useful.
We couldn't agree more.
Historically, retail void reports (or void analysis reports) meant reports that show retailers that are missing from a trade area, or "void" around a shopping center. These reports were actually more of a comprehensive list of chain retailers, minus those that are already doing business nearby. They provided the user with no means to separate the potential tenants from those chains that were not a good fit for the site or shopping center or otherwise had a low likelihood of opening a new location in an area.
So, what you end up with in a void analysis report like this is a long list of retail and other chain businesses—many of which probably wouldn't consider a site like yours anyway, and therefore are not a good match to your site's trade area.
SiteSeer's Void Analysis reports are very different.
SiteSeer's Void Analysis Pro reports introduce solutions that not only return potential tenants, but also evaluate and prioritize them. They go far beyond identifying retailers that are not in a trade area and have introduced solutions that not only return potential tenants, but also evaluate and prioritize them. That way as a broker or shopping center developer, you're not wasting your time pursuing possible tenants that aren't a good fit.
So, back to the title of this blog post: if your retail void report doesn't have these five things, you need something better. Here's what to look for:
#1: A comparison of your site's trade area to sites where specific chains typically operates
This allows you to recruit tenants that are the best fit for your shopping center—and not just any tenants that might not last.
#2: An analysis of demographics, lifestyle segmentation and retail proximity
You need much more than a map of the site and simple demographics. You need to know what tenants would be a good match for your shopping center based on their demographics as well as their lifestyle segmentation, proximity to retail and other attributes.
#3: An analysis of co-tenants
It's invaluable to have an analysis of not just the type of tenants that would suit your space well, but also the cotenants that would complement those retailers and chains too. With this information, you want to do an analysis of different customer types for the group of shops and service providers in the shopping center.
#4: Accurate chain locations
What good is a void analysis if it doesn't have current information about the chains it lists? (Void Analysis uses ChainXY data, which updates data continuously and has over 5,500 national, regional and local chains in the database. Additional data utilized in Void Analysis comes from Synergos Technologies and Retail Tenant Directory.
#5: The ability to narrow prospective tenants based on certain criteria
If you have a shopping center with only 25,000 square feet vacant, you need the ability to narrow tenants that would work for this specific space.
Some of the newer void analysis tools on the market have gone a step further. Rather than provide hundreds of possible tenants each evaluated and prioritized but still allowing the user to choose, these solutions narrow the field to a very small number of high-probability tenants. Although some might initially find this easier to use, it is our opinion that this is a step too far and takes away flexibility. We believe there as much value in seeing why a tenant is a poor match as there is in seeing the list of top matches.
As a broker or developer, you know your market well. But a tool like SiteSeer's Void Analysis gives you an edge by helping you develop robust recruitment packages that include site packs with:
Market data
Site match scores
Consumer spending
Demographics in a trade area
Void Analysis reports are available as one-off reports, or you can subscribe to unlimited reports through SiteSeer. With a SiteSeer subscription that includes unlimited Void Analysis, you can add your logo, run additional reports of things like demographics and maps, and more.
Don't waste your time on retail void reports that fail to take their analysis to the next level—a level you need. Void Analysis Pro by SiteSeer is different!
Contact us for a demo of SiteSeer Professional and Void Analysis, or buy your report today!