I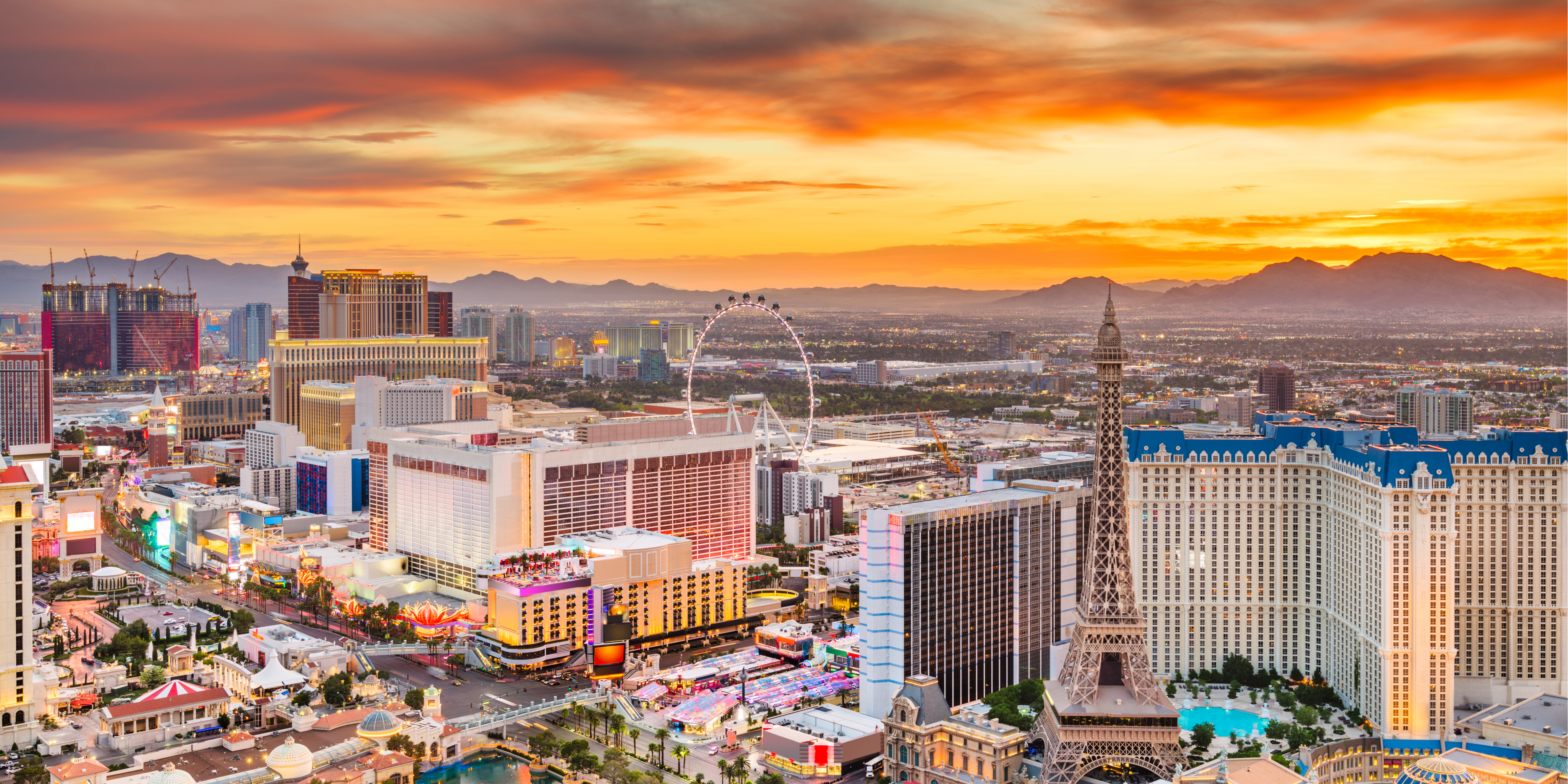 ICSC 2022 in Las Vegas is coming up May 22-24, 2022, at the Las Vegas Convention Center and Wynn Hotel. SiteSeer will be there in Booth 2246 and we'd love to connect with you!
Three Days of Networking
After two years without ICSC RECon (now simply called ICSC 2022 Las Vegas), this year is big for all of us in the shopping center development space. Here's what ICSC has in store this year, in case you haven't heard:
A networking platform recommends matches of businesses you might want to connect with. You can schedule onsite meetings too.
Sunday has professional development workshops, a keynote address from Dwayne Wade, and the opening reception—all at the Wynn Hotel.
Monday is when the Exhibit Hall opens (9:00 to 5:00 p.m.) at the Las Vegas Convention Center. In the evening, there will be a diversity reception, Global Awards Ceremony and student reception at the Wynn.
Tuesday is another opportunity to visit the Exhibit Hall (9:00 to 3:00 p.m.)
Tips For Making the Most of ICSC
While there's plenty of time to meet with the businesses you want to meet with, there are over 700 (and counting) exhibitors at ICSC 2022. That means if there are vendors, brokers, retailers or others you want to meet, you should have a plan!
Schedule time. Most businesses with a booth at ICSC are willing to schedule ahead of time to meet with colleagues and potential customers. Visit their websites and reach out to ask if they'd allow you to book ahead so you know you will get time with the professionals you definitely don't want to miss.
If meeting vendors, research ahead of time. Do your homework ahead of time. The Exhibit Hall is open a full day Monday and until 3:00 p.m. on Tuesday, but it's difficult, if not impossible to set up meetings last minute (meetings are set every half hour). Don't expect to get all your questions answered in one visit. Spend time in these coming weeks thinking about what types of tools or products you're interested in and look in the ICSC "Exhibitors" section of the event page to see which companies will be in Vegas. Then, poke around on their websites, ask questions ahead of time, and make a short list of which ones you definitely want to visit.
Look at the Event Hall map. Everyone is in the same area of the convention center this year, and so real estate professionals are mixed in with retailers and software vendors (and everyone in between). The Las Vegas Convention Center is a big space, so make sure you have an idea who is where so you can play your time strategically. It can take 20 minutes to get from one end of the convention center to the other. Take travel time into account!
Wear good shoes. A final tip: you'll be doing a lot of walking, so wear comfortable shoes. Bonus: you'll be getting your steps in!
How to Research Site Selection Tools
Many retailers and brokers/developers going to ICSC want to learn about the best site selection tools and market research platforms. There are a number of tools out there to choose from, all of which are intended to help you make intelligent site selection decisions.
But not all tools are created equal. Make sure you evaluate companies based on these factors:
Depth of features – Of course, a site selection software should help you make decisions about where to locate, but make sure you are able to visualize opportunities available on maps with your data and industry data. You need to be able to create trade areas based on radius or drive time and implement trade area rules. You must be able to produce reports and site packets, run void analysis reports to identify retail tenants and create retail recruitment plans. There are plenty of other tools to look for too, such as the ability to search retail location's trade area profiles, analyze customers and competitors, run retail sales forecasts, and build models.
Data – Site selection software is powered by data—ideally your own internal data, but obviously you want access to other data as well. Whatever platform you select, make sure you have access to many external sources (ideally whatever sources you prefer) and aren't just limited to the software company's favorites. That said, it is valuable when a software company knows data providers and can guide you in a direction when you're seeking a certain type of data, such as mobile location/foot traffic data or demographic data.
Experience – We'll be honest here: we've seen companies come and go in this industry. And while the hot new company might have a strong product, there's no replacement for deep experience in the retail real estate industry. Ask what kind of expertise the people who built the software have.
Customer service – What kind of support will you receive? Will it be easy to talk to a person when you need help with the software? If you have complex needs, can the software company provide more than just the software? Do they have a professional services team who can help you with things like building forecast models and customizing the tool?
Is SiteSeer on your ICSC agenda?
We'd love to connect with you at ICSC and show you our newest features.
Let us show you at ICSC how to put SiteSeer to work to:
Find the best markets for your business concept
Select great sites
Understand your customers better
Increase revenues
Run detailed sales forecasts
Expand smarter
Schedule a Meeting with us Now
We expect ICSC to be a very busy two days, so reserve your time with us now! We look forward to connecting and answering your questions.