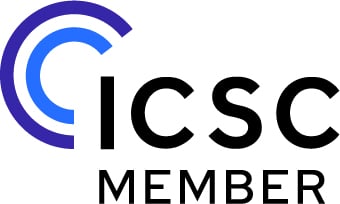 After two years, it's going to be great to be back in person at ICSC 2022 in Las Vegas! Join us May 22-24, 2022, at the Las Vegas Convention Center, Booth 2235.
Introducing SiteSeer's Newest Features + Mobile Data from PlaceIQ
You might have heard that in January, we announced our partnership with PlaceIQ, a leading data and technology provider.
SiteSeer Pro's new suite of features powered by PlaceIQ mobile location data will offer retailers, chain businesses, shopping center brokers and developers, and economic development professionals insights into:
Where their business's visitors come from
Where else their customers/prospective customers shop
Competitive trends and behaviors of shoppers who frequent their locations
…and more!
At ICSC, we'll unveil the new features we've built around this data and how you can use SiteSeer to step up your analytics significantly! We know you won't find this level of analysis in another site selection software that offers mobile location data.
SiteSeer for Brokers and Developers
Discover at ICSC how SiteSeer can help you ensure that you are:
Meeting with the right prospects to fill your vacant space
Providing the chain stores you meet with the appropriate materials to get them excited about the sites you are trying to fill
Closing all the deals you want to close!
Good site analytics will give you a competitive edge. And you need more than just demographics and maps. Retailers are looking for a compelling argument of why your site is the best fit for their next location. SiteSeer can help you with this!
SiteSeer for Retail Chains
SiteSeer Professional can help you find and pick better locations!
We call this making "intelligent site selection decisions." When you're a retail or restaurant chain or another growing business with multiple locations, the phrase, "Location, location, location," is fitting! Choosing the right location can lead to higher sales and long-term success, while one bad location could seriously harm your entire business.
Let us show you at ICSC how to put SiteSeer to work to:
Find the best markets for your business concept
Select great sites
Understand your customers better
Increase revenues
Run detailed sales forecasts
Expand smarter
Schedule a Meeting with us Now
We expect ICSC to be a very busy two days, so contact us ahead of time to reserve a spot now! We look forward to showing you all of the new features in SiteSeer, introducing you to human movement data from PlaceIQ and learning about your needs.
Want to see SiteSeer in action before ICSC? Schedule a demo!