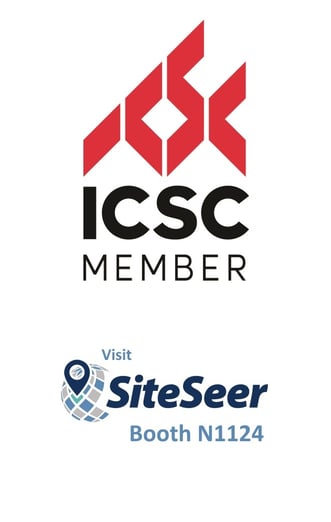 SiteSeer will be at ICSC RECon in less than two months.
If you will be too, we'd love to meet you. Brokers/developers, as you prepare to make the very most of this conference, one of the most important of the year for those of us in the retail real estate industry, we encourage you to think about a few things:
Are you meeting with the right prospects to fill your vacant space?

Are you providing the chain stores you meet with the appropriate materials to get them excited about the sites you are trying to fill?

Are you closing as many deals as you want to?
Bottom line: Good analytics can really set you apart and help you gain a competitive edge. And you need more than just demographics and maps. When you're working with retailers, they're looking for a compelling argument of why your site is the best fit for their next location.
Void Analysis
That's where Void Analysis comes in. Our tool within SiteSeer Professional helps you identify retailers or other concepts for the shopping centers you're trying to lease. It doesn't just look at what is "void" from a trade area. It also scores your site against the typical location profile of thousands of potential brands.
One-off Void Analysis Reports Start at $199.99
Buy a one-off Void Analysis report at www.voidanalysis.com. Go through the Void Analysis Wizard that asks questions about your property. Reports start at $199.99 for the Standard report, and $299.99 for the Pro report.
Of course, you can get unlimited Void Analysis reports when you subscribe to SiteSeer. If you are interested in learning more about, request a demo or make plans to meet up with us in Las Vegas. We'll be at Booth #N1124 May 19-22 for ICSC RECon.