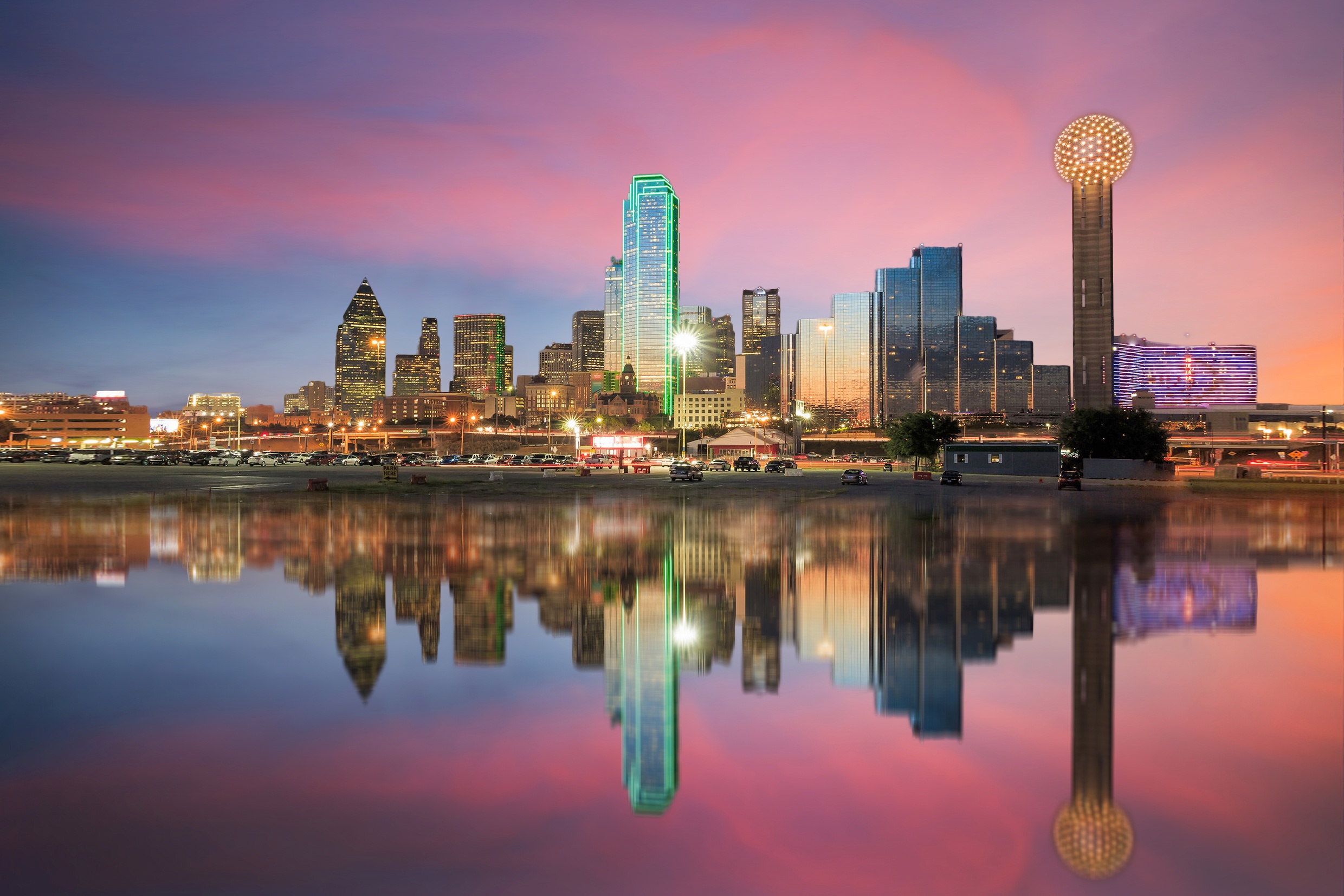 When you're expanding your business, knowing the potential of your market is so important. And for many growing retailers, population growth is an important factor.
Ever wonder where most people across the country are moving? And what about the cities that are losing people? We're curious too and decided to take a look at the top 15 metropolitan areas across the country for both migration gain and migration loss.
In other words, we're including metro areas that have seen the largest net increase (or net decrease) in population from migration (excluding natural changes in population from births and deaths) from 2017 to 2018. If a city had 200,000 people move into the city and 50,000 people move out, that's a net migration in of 150,000.
Here are the 15 metro areas in the United States that have seen the biggest net increase in population in the last year:
The Villages, Florida 5.6%
Myrtle Beach/Conway/North Myrtle Beach, South Carolina/North Carolina 4.0%
Punta Gorda, Florida 3.3%
Bend/Redmond, Oregon 3.1%
Cape Coral/Fort Myers, Florida 3.0%
North Port/Sarasota/Bradenton, Florida 3.0%
Sebastian/Vero Beach, Florida 2.8%
Daphne/Fairhope/Foley, Alabama 2.7%
Naples/Immokalee/Marco Island, Florida 2.6%
Greeley, Colorado 2.4%
Coeur d'Alene, Idaho 2.4%
St. George, Utah 2.3%
Deltona/Daytona Beach/Ormond Beach, Florida 2.2%
Raleigh, North Carolina 2.1%
Hilton Head Island/Bluffton/Beaufort, South Carolina 2.1%
And here are the 15 metropolitan areas in the United States that have seen the biggest net decrease in population in the last year:
Casper, Wyoming -2.8%
Manhattan, Kansas -2.4%
Lawton, Oklahoma -2.2%
Enid, Oklahoma -1.6%
Farmington, New Mexico -1.5%
Pine Bluff, Arkansas -1.4%
Vineland/Bridgeton, New Jersey -1.2%
Shreveport/Bossier City, Louisiana -1.2%
Hanford/Corcoran, California -1.1%
Houma/Thibodaux, Louisiana -1.1%
Elmira, New York -1.0%
Anchorage, Alaska -1.0%
Kankakee, Illinois -1.0%
Fairbanks, Alaska -1.0%
Albany, Georgia -1.0%
Note that the % change is calculated by taking net migration (inflow minus outflow) divided by the previous year's population.
As for cities that have seen increases in numbers, here are the top 10 cities with the greatest number of people migrating in (2017 to 2018):
Dallas/Fort Worth/Arlington, Texas 78,096
Phoenix/Mesa/Scottsdale, Arizona 69,545
Houston/The Woodlands, Sugar Land, Texas 62,739
Atlanta/Sandy Springs/Roswell, Georgia 60,365
Seattle, Tacoma/Bellevue, Washington 51,234
Tampa/St. Petersburg/Clearwater, Florida 49,734
Charlotte/Concord/Gastonia, North Carolina/South Carolina 42,700
Orlando/Kissimmee/Sanford, Florida 41,577
Austin/Round Rock, Texas 39,765
Las Vegas/Henderson/Paradise, Nevada 38,372
…and the top 10 cities with the greatest number of people migrating out (2017 to 2018):
Chicago/Naperville/Elgin, Illinois/Indiana/Wisconsin (52,131)
Los Angeles/Long Beach/Anaheim, California (40,838)
El Paso, Texas ( 5,236)
Shreveport/Bossier City, Louisiana ( 5,201)
Buffalo/Cheektowaga/Niagara Falls, New York ( 4,177)
Anchorage, Alaska ( 4,112)
Louis, Missouri/Illinois ( 3,613)
Syracuse, New York ( 3,008)
Lawton, Oklahoma ( 2,785)
Milwaukee/Waukesha/West Allis, Wisconsin ( 2,532)
What about general regions that are seeing growth? The greatest net migration areas include Florida, East/Central Texas, the Carolinas, the Pacific Northwest, and the Rockies.
And the greatest net negative migration areas include the Great Plains, Illinois, Wyoming, and West Virginia.
Population increase/decrease is only one consideration when you're evaluating a market's potential. It's important to dig deeper. When evaluating migration out, assess whether there are conditions in a market that are pushing people out—such as unfavorable tax laws, crime, or cost of living. And when looking at migration in, are market demographics, lifestyles, and shopping behaviors changing? Data, as we always say, can help you "zoom in" from the big picture as you make site selection decisions.
Have an idea for our next study? Email us at support@siteseer.com. Data sourced from STI: PopStats