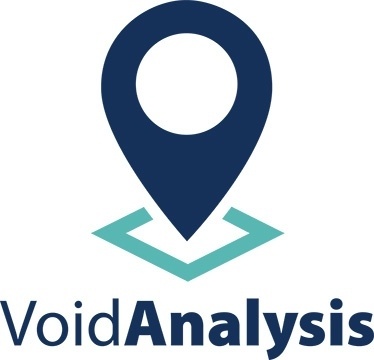 Brokers and developers: if you knew that you could close more deals by making an easy change to your methods, would you make that change tomorrow?
Truth: no matter how well you know a market, as a broker or leasing professional, you can seriously set yourself apart by using analytics to supplement your expertise. Retail analytics provide data-driven answers to your questions, prioritize your choices and help you work more efficiently.
How is the real estate industry using analytics to gain their competitive edge? Enter Void Analysis, SiteSeer Professional's tool that helps retail and service clients identify tenants that are the right fit for their shopping centers.
Historically, void analysis meant identifying retailers that aren't yet in your trade area. Today, it means not only identifying potential tenants, but also evaluating and prioritizing opportunities.
Even if you're on a budget, Void Analysis is worth the small investment because it can help you avoid mistakes and amp up your effectiveness. One more closed deal makes it worthwhile—but you'll get a whole lot more than that out this powerful tool. Here are six benefits of Void Analysis:
It enables you to dig much deeper. Running simple demographics won't cut it if you really want to identify the very best tenants for a shopping center. Void Analysis allows you to identify tenants that are a great match for your shopping center based on demographics, lifestyle segmentation, and proximity to retail.
It helps you recruit high-quality tenants. With deeper market intelligence, you can recruit ideal tenants—not just any tenants. That means lower turnover and happier clients who talk positively about you in the market.
It gives you new options. New retail chains are expanding to new areas all the time. As "in the know" as you might be, it's unlikely that you'll know them all. Void Analysis will give you ideas you haven't considered before and help you refine that prospect list.
It helps you identify cotenants that work well together. It's important to choose cotenants methodically. Many businesses prefer locating with other complementary tenants and traffic-generating anchors. Void Analysis will help you evaluate how often your anchor co-locates with certain types of businesses and assess how the customers for various types of businesses are similar/different.
It helps you narrow your research based on your needs. Every shopping center has different sized shops that need filling—and some might have unique requirements. Need to lease 5,000 square feet in a lifestyle center? Don't waste your time chasing tenants that exclusively locate on 10,000 square foot pad sites. Void Analysis can focus your efforts on the tenants most likely to match your requirements.
You'll gain credibility. Again, using a powerful tool like Void Analysis augments your experience and knowledge. It gives you an advantage over your competition and helps you identify tenants that are more likely to be successful. That means higher traffic, happier tenants, and lower turnover. Brokers and developers who use Void Analysis Pro go above and beyond a typical retail recruitment process. They get site packets that include market data, site match scores, supply/demand (surplus/leakage), consumer spending, and demographics in a trade area. They can customize data to compare a retailer's current operating locations to the space they're trying to fill, too.
Ready to see Void Analysis software in action? You can run a Void Analysis report whenever you need it (pay as you go, at $174.99 for a regular Void Analysis or $274.99 for a Void Analysis Pro report) or buy a subscription of unlimited Void Analysis reports with SiteSeer Professional. Visit www.voidanalysis.com to learn more.