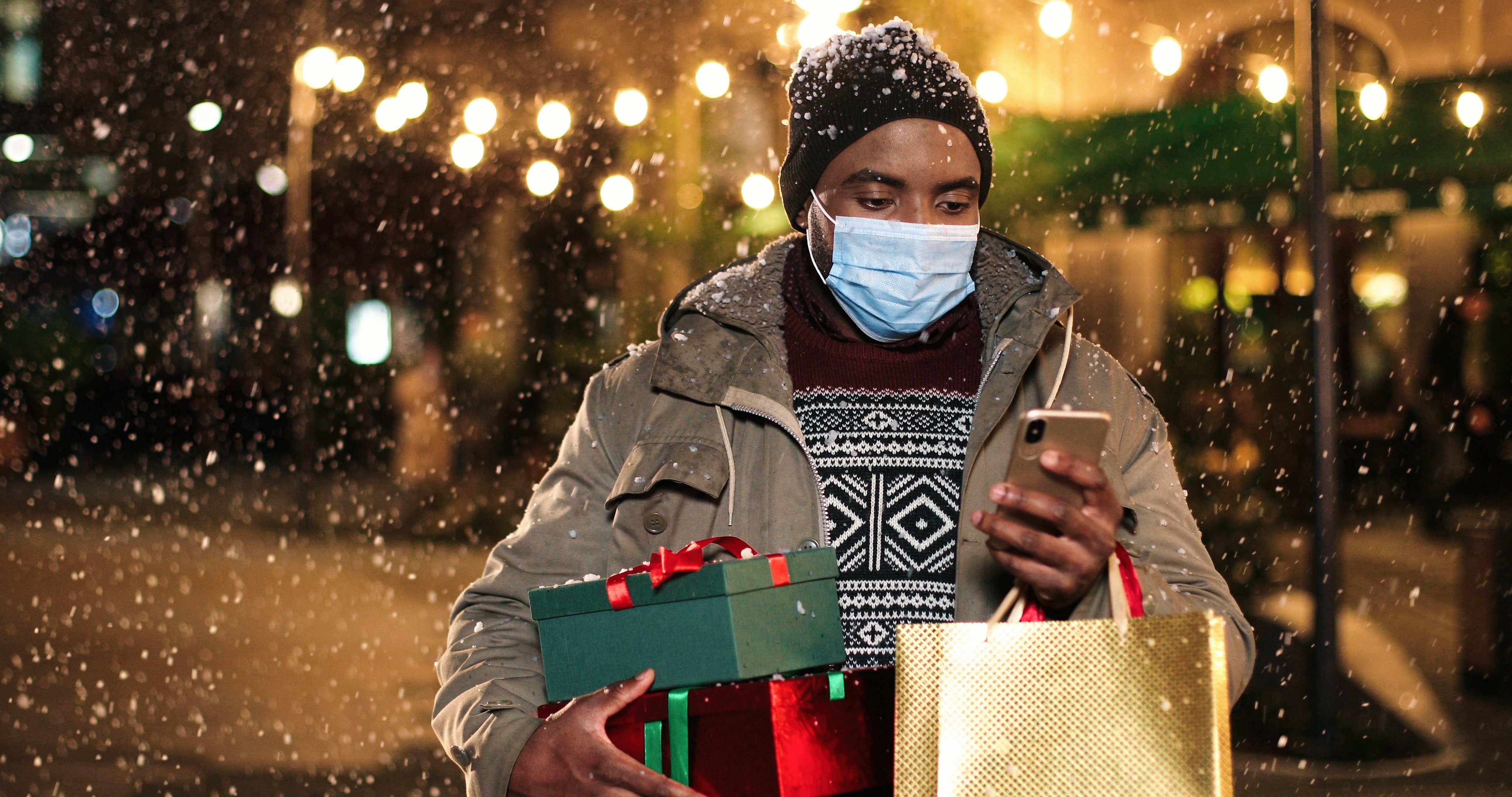 It's probably unanimous: we're all eager to wrap up this year.
But for retailers, the end of the year has never been more important. After a year of restrictions, through-the-roof unemployment, and other factors impacting people's shopping habits and discretionary spending, a lot hinges on this holiday season. Many retailers are doing whatever it takes to finish strong and hopefully take advantage of people's willingness to shop for the holidays and do so online.
SiteSeer's survey
Earlier this month, we decided to run a quick survey about people's holiday spending. We wanted to know whether people think ahead to the 2021 holiday season and plan to spend more in-store, more online, more overall, or the same overall in 2021 vs. 2020.
Our assumption is that after a year of staying inside more and avoiding shopping centers, many of us are eager to get back into malls and stores—even those who might normally prefer shopping online vs. in person.
Survey results seem to hold true to that. Most of the respondents said that they plan to spend more in store in 2021 than in 2020. A small percentage said they plan to spend more online, while about 1/5 of respondents said they plan to spend the same online and in store in 2021.
What do the news reports show? Here are some of the latest articles on how the retail landscape is winding down for the year:
Cyber month vs. Cyber Monday
Rather than put all their eggs into a Cyber Monday basket, it seems that this year, many retailers started promoting sales as early as October.
Record Black Friday
Despite struggling e-commerce sales all year, Black Friday broke some records, with consumers spending $9.0 billion, an increase of 21.6% over Black Friday spending in 2019. The data comes from Adobe Analytics.
Cyber Monday up too
Holiday shoppers spent $10.8 billion on Cyber Monday 2020, up 15.1% from 2019. This set a record for the largest U.S. online shopping day ever (again, thanks to Adobe Analytics). Adobe also said…

37% of digital sales on Cyber Monday were made on mobile devices.
25% of the day's revenue happened between 7pm and 11pm Pacific time.
Store traffic on Black Friday fell 52%
Retail data company Sensormatic Solutions reports that online spending surged, but in-store shopping took a big nose dive (for obvious pandemic-related reasons).
Declining sales in November 2020
The U.S. Commerce Department reported a seasonally adjusted 1.1% decrease in November 2020, the biggest decline in seven months. So, despite a strong Cyber Monday/Black Friday, this points to a sign that the pandemic is slowing the U.S. economy.
The bottom line
Bottom line: the COVID pandemic has pushed many shoppers online, which is good news for those with e-commerce in place, but bad news for malls and those who have struggled to adapt. In addition, it's clear that overall shopping is down this year.
The better news: the vaccine is arriving in states as we speak, and 2021 looks brighter across the board. If you're a retailer trying to plan ahead, SiteSeer can help. Our powerful software has capabilities you might not have even realized beyond just mapping and demographics. You can plan markets, create adaptable forecasts, and more, and our professional services team is here to help.
For now, we leave you with this: there might never been another 2020. Take what you've learned, listen to your customers, and adapt. It's difficult to plan for success in times like these, but it can be done, and we're here to help.