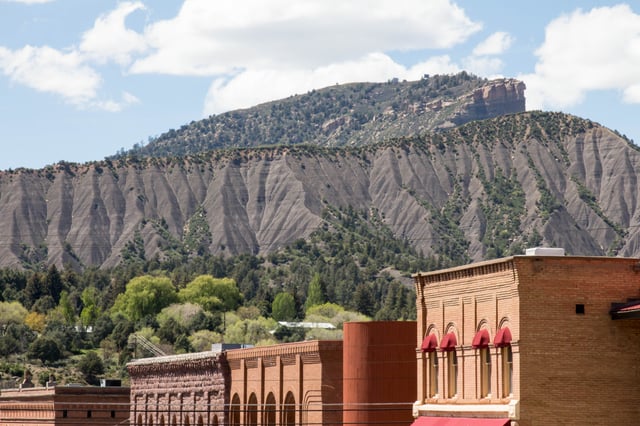 Every growing retailer wants to find the perfect location to expand their business. Large cities tend to capture the attention of many businesses, but don't overlook "micropolitan" areas: markets with a core city of 10,000 to 50,000 population. These areas often have untapped potential and some distinct advantages over expanding into a larger market.
Intrigued? Here is a list of the top 16 fastest-growing large micropolitan areas (those with more than 50,000 population) in the United States:
#16: Athens, Ohio
With eight incorporated villages, five census-designated areas, and 31 unincorporated communities, Athens County is currently engaged in a Community Improvement Challenge. Athens has a vibrant downtown, and the town is home to Ohio University. Here's some information for site selectors from the Athens County Economic Development Council.
#15: Starkville, Mississippi
The college town of Starkville—home to Mississippi State University—has a low cost of living and boasts a number of impressive economic growth indicators. The town reports that Mississippi was ranked by U.S. News and World Report at number 8 in its economic ranking, based on variables including employment, per capita income, new business incorporations, building permits, home prices, and retail sales.
#14: Show Low, Arizona
Show Low is the largest city in the White Mountains of northeastern Arizona and the business hub and marketing center of the area. The town has several emerging industry clusters: value-added forest products and natural resources, light manufacturing and aviation, medical advancement and services, entrepreneurship, and tourism and hospitality. Learn more about the business climate on Show Low's Pick Show Low website.
#13: Oxford, Mississippi
Smack in between St. Louis and New Orleans and just 86 miles from Memphis, Oxford is home to the University of Mississippi. The Oxford-Lafayette County Economic Development Foundation offers lots of information about incentives and support for new businesses, entrepreneurship efforts, sites, and more.
#12: Minot, North Dakota
Minot has a lot going for it. It's the gateway to the energy-rich Bakken region and known for producing 15 top-ranking agriculture commodities. In addition, unmanned aerial systems and distribution are strong industries for the town. Learn more about the Minot Area Development Corporation's Business Expansion and Retention Program.
#11: Durango, Colorado
Durango is known for its beauty and plethora of outdoor opportunities, but the thriving business culture is hard to ignore. The town is home to Fort Lewis College and La Plata County has several key industries: natural resources, food and beverage manufacturing, lifestyle, and technology. Check out the La Plata County Economic Development Alliance website.
#10: Twin Falls, Idaho
The City of Twin Falls hosts some of the nation's largest food processors, such as Glanbia Cheese, ConAgra Foods and the Amalgamated Sugar Company. It is also the home of the largest yogurt manufacturing facility in the world, which is part of the growing Chobani Greek yogurt company. Learn more about incentives for businesses and other economic development information.
#9: Helena, Montana
It's the state capital, and its largest employers are government related. That means a stable economy in Helena with lots of opportunity for expanding businesses. Read the Helena Area Chamber of Commerce Trends Report (2016) for details about demographics, population, income, and employment, and more.
#8: Carlsbad-Artesia, New Mexico
Carlsbad is the fastest growing city in New Mexico. With over 173,000 people within a one-hour radius of the center of town and over half a million visitors each year, Carlsbad is a destination point. Here are details on demographics, workforce data, developer incentives, available properties, and much more.
#7: Rio Grande City, Texas
Rio Grande City has had 4% population growth and 12% job growth since 2014. It's located between some of the fastest growing metro areas in North America. The city is very supportive of business development—check out the Rio Grande City Economic Development Council website for lots more information.
#6: Jefferson, Georgia
Jefferson and the entire Jackson County are growing fast as Atlanta expands up the I-85 corridor. There's a redevelopment of the downtown area underway and many manufacturing and distribution companies have relocated to the area recently. The Economic Development website has everything you need to know.
#5: Eagle Pass, Texas
Eagle Pass is just 143 miles west of San Antonio. In May 2017, the city launched a new business and economic development initiative with goals of growing the economy, attracting visitors, and more. Learn more about Eagle Pass and its plans for growth.
#4: Edwards, Colorado
Set in the Vail Valley, Edwards is just four miles west of Beaver Creek and a mecca for retail, lodging, and restaurants. It is the single largest community in all of Eagle County. The Vail Valley Economic Development Council offers lots of helpful demographic, workforce, and business incentive information.
#3: Cedar City Utah
The largest city in Iron County, Cedar City is known for being an outdoor destination, but is growing in population and business. Currently, many manufacturing and commercial businesses call Cedar City home and several renewable energy companies are in the process of planning and constructing major projects in Iron County. Explore the Office of Economic Development site for more details.
#2: Bozeman, Montana
Bozeman is one of the fastest growing micropolitan communities in the country, with big plans to strengthen its economic base and community. The area has a thriving technology and manufacturing industry and a major research university. Between 2000 and 2015, Gallatin County boasted the largest population increase in Montana (49 percent). Read the 2017 Economic Profile.
#1: Gallup, New Mexico
Topping the chart is Gallup, located in the fast-growing McKinley County. Located in the heart of the nation's fastest-growing states and markets (Arizona, Colorado, Nevada, Texas, and Utah), Gallup is ideally located. The city's three priority economic base clusters for targeted development and recruitment are transportation, energy, and healthcare. Learn more about what Gallup has to offer on the Greater Gallup Economic Development Corporation website.
Need help finding the right city—and the perfect site? SiteSeer Professional can help. Take a product demo today or call us at (866) 524-2804 to learn more about how we help retailers and developers find best-fit communities for expansion.
Data provided by our demographic data partner, STI: PopStats.