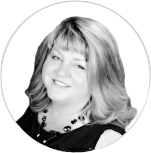 Our employee spotlight this month is on Danielle Yanskey, SiteSeer's COO.
Danielle brings significant business and market research experience to the team and has worked with hundreds of clients on everything from site selection to business strategy to market planning.
SiteSeer's resident grocery expert
You've heard before that no site selection software provider brings the extent of grocery industry expertise that SiteSeer does, and it is true.
Danielle has deep roots in the grocery industry, having spent 16 years with a Fortune 5 grocer retailer. There, her roles were all rooted in research, and she focused on evaluating potential locations, merchandising planning, mergers and acquisitions, and more. As a co-founder of SiteSeer, Danielle continues to work with the firm's grocery clientele—including natural/organic grocers, Hispanic grocers, warehouse grocers, and others. She does single site studies, market optimization studies, capital planning projects, and business strategy work for these and other SiteSeer clients.
Danielle focuses on new store development and asset rationalization for clients seeking to understand how to best right-size their portfolio of stores/locations. She is experienced at digging deep into customer dynamics by conducting opinion surveys, doing customer profiling and more.
Questions SiteSeer (and its professional services team members) can help you answer
Often, grocery chains and other retailers turn to us because they have questions. Questions like...
Who are my customers?
How can I find more of them?
Why do certain of my locations perform while others don't?
Which markets are best for my concept?
How can I maximize sales potential?
How can I avoid cannibalizing sales of my existing stores?
Am I reaching my customers in the way they need?
Need guidance as a grocery retailer or other retailer? Take advantage of Danielle's expertise!
If you're in the grocery or retail industry seeking professional services, Danielle is your go-to person at SiteSeer! Contact her to learn more about how she can help your retail concept—whether you need a feasibility study, market plan, site study, or anything else related to this.