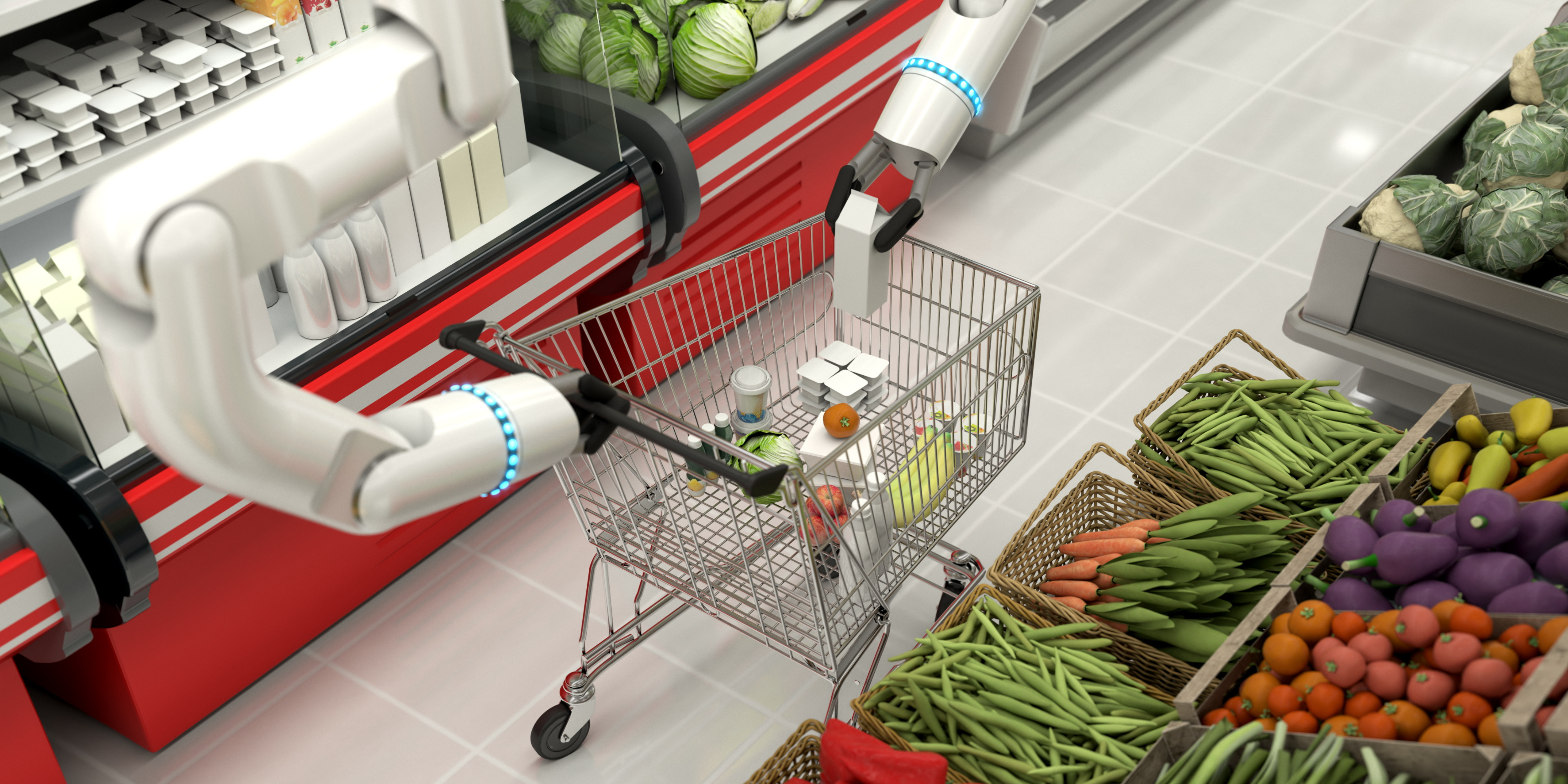 If you're in the grocery industry or you pay attention to industry news, you've probably heard: the largest supermarket chain the country, Kroger, is expanding into Florida. But…they intend to do so without opening a single store in the Sunshine State.
For retailers and other chains, this model for expansion is both bold and intriguing. For years, retail chains have married brick-and-mortar with online, embracing the idea that omnichannel retail is the new standard for overall success. Today's consumers want the ability to shop when they want, how they want, and even in the traditionally brick-and-mortar grocery industry, that is true—and became even more true during the pandemic.
Introducing the Customer Fulfillment Center Model
Kroger—the second-largest general retailer behind Walmart and one of the largest U.S. corporations-- operates 2,800 retail food stores in 35 states and the District of Columbia. They've got practically every store format covered, from the supermarket to the superstore, from the jewelry store (Fred Meyer Jewelers and Littman Jewelers) to the hypermarket supermarket/department store.
In April 2021, Kroger debuted a new model outside of Cincinnati, Ohio: a customer fulfillment center in partnership with online grocer Ocado, which is based out of the United Kingdom. This TechCrunch article shared that the center was expected to process as much as $700 million in sales annually—the sales of 20 brick-and-mortar Kroger stores. Kroger is based in Cincinnati.
Next up was Florida, where Kroger entered the market in June with its Groveland, Florida, 375,000-square-foot customer fulfillment center. Customers in Tampa Bay can now order groceries online and have them delivered. But if you're picturing a busy warehouse of people, guess again. More than 1,000 bots operate on 3D grids (called "the hive"), organizing customer orders to ensure items are packaged to minimize bags and sort items intelligently (e.g., evenly weighted bags with those fragile eggs on top). Temperature-controlled Kroger Delivery vans can store up to 20 orders, and machine learning algorithms optimize delivery routines based on road conditions.
Taking on Publix
Publix dominates the grocery space in Florida, so how will Kroger take away market share?
It's a question that only time can answer, but it's clear that Kroger is banking on two things in particular to achieve success: excellent technology and customer service. Kroger has invested heavily into technology and a digital strategy. Automated warehouses could revolutionize the grocery industry in many markets, and Kroger has a headstart. The company intends to build 20 Ocado-powered ecommerce centers in the U.S., and has several more planned.
Is pure-play e-commerce the next generation of retail? For anyone in retail, Kroger's new fulfillment center model offers food for thought. While it's a big gamble that could pay off big, it would be interesting to know what front-end research went into the decision. Kroger has embraced the surge in online grocery sales and this partnership with Ocado is a big part of their goal to grow e-commerce sales.
Tools Like SiteSeer Can Help You Make Decisions About More Than Site Selection
While the SiteSeer platform can help you screen and choose the best physical locations by using data to analyze them, it can also help you develop a holistic growth strategy. SiteSeer can help you…
Analyze your customers and determine what they need, where they live and shop, and much more.
Analyze your competitors to understand who is most similar to you, what they're doing that you're not, who their best customers are and why.
Maximize your sales potential, possibly through the addition of a fulfillment center model or something similar. In other words, SiteSeer can help you determine whether you actually need to open a new location, or if one of your existing stores could fulfill demand in a trade area if you stepped up your digital efforts.
Avoid cannibalizing sales of your existing stores (through e-commerce or store expansion)
Determine the best way to enhance your omnichannel presence, if that's what your customers are demanding. SiteSeer can also help you determine whether an investment in e-commerce is important.
Data Matters, But What Kind?
Time will tell if Kroger's "ghost store" model approach is a success, but it's a reminder that innovation sometimes requires looking beyond the metrics you've always trusted most.
Although Kroger has had embraced e-commerce for years, they're still a company with a physical large store network. And clearly, they've determined that there is a need and desire for grocery delivery only in certain markets. Clearly, there were indicators that certain customers would prefer to shop from their home rather than choose a physical location.
What a Tool Like SiteSeer Can Do
At SiteSeer, regardless of the business model, our goal with clients is to help them understand what customers want and how they can get it to them.
You must understand the differences between your online and in-store customers so you can make educated decisions. For some retailers, locating a store where they have a high presence of online shoppers might result in a successful store as customers move between shopping online and in the store. For others, it's important to understand the lifestyles and demographics of in-store vs. online customers. Opening stores where there are gaps in online sales could prove to be a successful strategy to reach both types of customers.
So, the delivery/neighborhood fulfillment model and the drive-up/pickup option are extensions of e-commerce for some businesses and completely different channels for others. SiteSeer helps clients figure out where to put distribution centers to optimize delivery to stores, but we have helped our chain clients understand delivery territories too.
If you're looking ahead to 2022 and beyond and thinking about your own e-commerce strategy, SiteSeer can help. Our tools will help you plan markets using data and facts and our professional services team can help you analyze your customers, optimize markets, build forecasting models and much more.
Take a demo of SiteSeer to learn what our powerful site selection platform can do for your business.