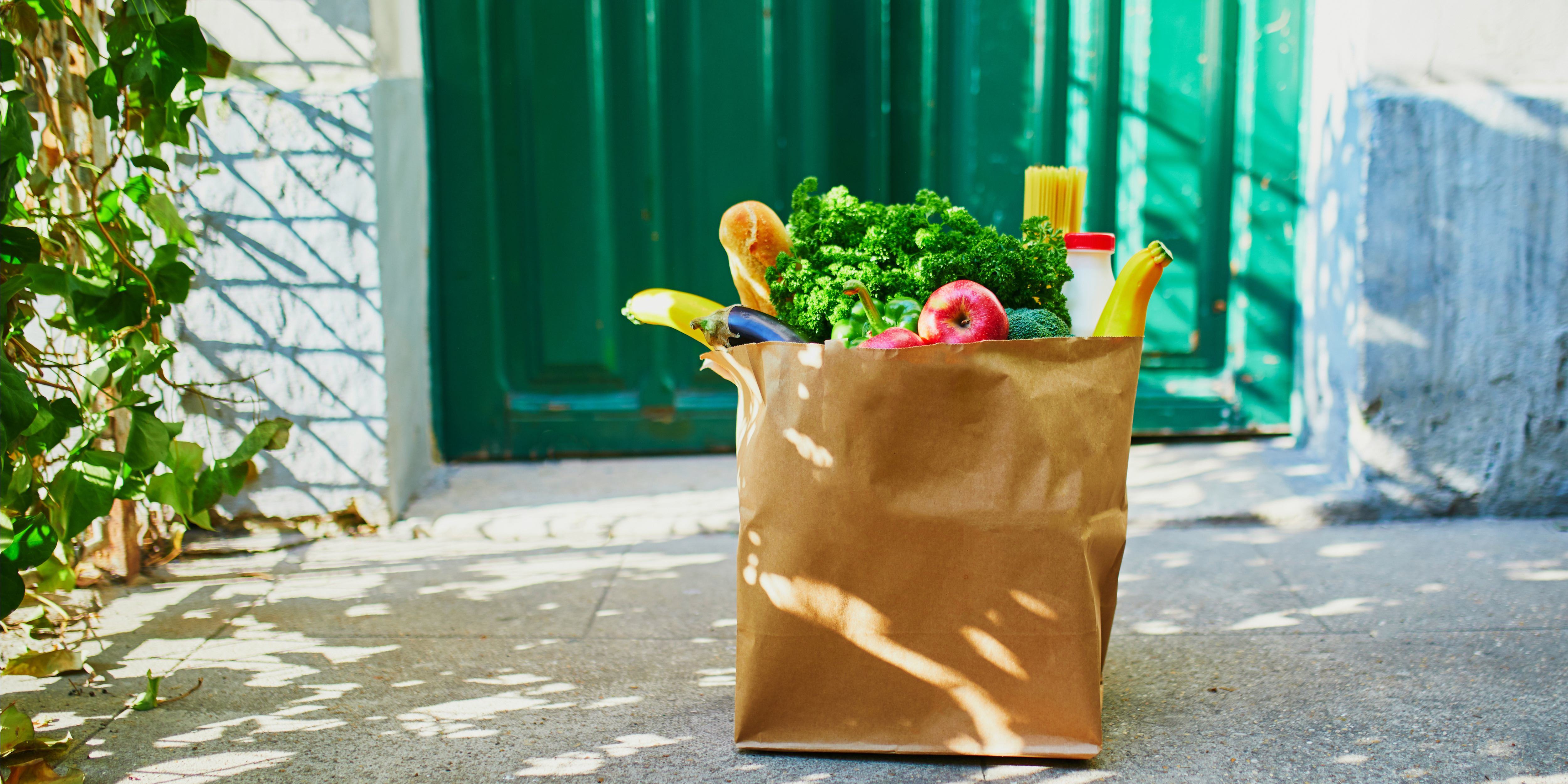 If you're in the grocery industry, you've certainly seen a lot of change in the last few years. Once upon a time, shopping for groceries was a largely in-person activity. Customers would walk or drive to their nearest grocery store, buy what they need, return home, and repeat.
Until recently, the biggest changes in the industry were the rise of the large supermarket chain, and later, the discount and warehouse stores, and the emergence of the superstore that featured not only groceries but also general merchandise (e.g., Walmart and Target).
This article by Cushman and Wakefield shares some interesting statistics about the most recent evolution in the grocery industry: e-commerce. From 2015 to 2019, e-commerce in the grocery industry grew by an average of 20% annually, but still only accounted for 2.3% of all grocery store stores as of the end of 2019.
Then came 2020 and the COVID-19 pandemic. As we all know, the impact of COVID-19 meant that major grocers had to adapt quickly, and if their e-commerce strategy needed fine-tuning, they did so. Curbside pickup became much more popular as did delivery.
A Surge in Grocery Delivery Providers
Grocery delivery has been around for two decades, but the surge in this service in the last two years is notable. Grocery chains now rely on several third-party providers to offer delivery. This ABC News article discusses the growth of grocery delivery company Instacart, which is considered the market leader in the industry. According to this piece, Instacart was losing $25 million every month in 2019, but recorded its first monthly profit in April 2020, netting $10 million.
This MarketWatch article shares that well-known food and grocery delivery companies Door Dash, Uber, GrubHub and Postmates had a combined $5.5 billion in revenue from April through September 2020, which was more than twice as much as their combined $2.5 billion in revenue during the same period of 2019.
Depending on where you live, there are other options as well. New York City offers MaxDelivery and JOKR. FreshDirect delivers to many areas of New York, New Jersey, Fairfield, Pennsylvania, Delaware, Washington D.C. and the Jersey Shore and Hamptons during the summers.
Takeaways for Site Selection
If you're in the grocery business, what does this mean for you? From our perspective, as a site selection software provider, here is some food for thought (no pun intended):
You must understand your customers' desires.
As always, it's important to look to your own customers before you make sweeping changes in your business model. During the time of lockdowns, perhaps delivery services allowed you to continue to serve their needs, but now that things have loosened, you're not seeing quite the demand for delivery anymore that you wanted it. Make sure you're paying attention and not making assumptions. Looked at the data always! What does it tell you?
Keep in mind that delivery service could augment your business.
If you're a large grocery chain or wholesaler and you serve or want to serve a dense urban area, delivery could open up options you've never had before. For example, you could open small fulfillment centers nearby, where real estate is less expensive, and lean on a local delivery service provider to deliver from that center. This could help you compete with grocery stores in the same area.
And in-store and e-commerce must work together.
Currently, you might be trying to augment the in-person shopping experience with e-commerce, which makes sense. You can use SiteSeer to do a hotspot analysis to screen sites and do further analysis on the potential of those sites. Hotspots can help you assess market potential, even if your plan is to rely upon your existing sites to service a new customer base.
Even just a year ago, it was hard to tell whether e-commerce in grocery was riding a wave or here to stay permanently. It's clear that grocery, like many retail businesses, needs to embrace omnichannel.
But if you are struggling with making sure you are meeting your customers' needs, contact SiteSeer. Our site selection software can help you make location decisions but we also have a very experienced professional services team that has worked for and with grocery store chains for many years. Let us help you analyze your customers, build forecasting models, analyze and optimize markets and much more.