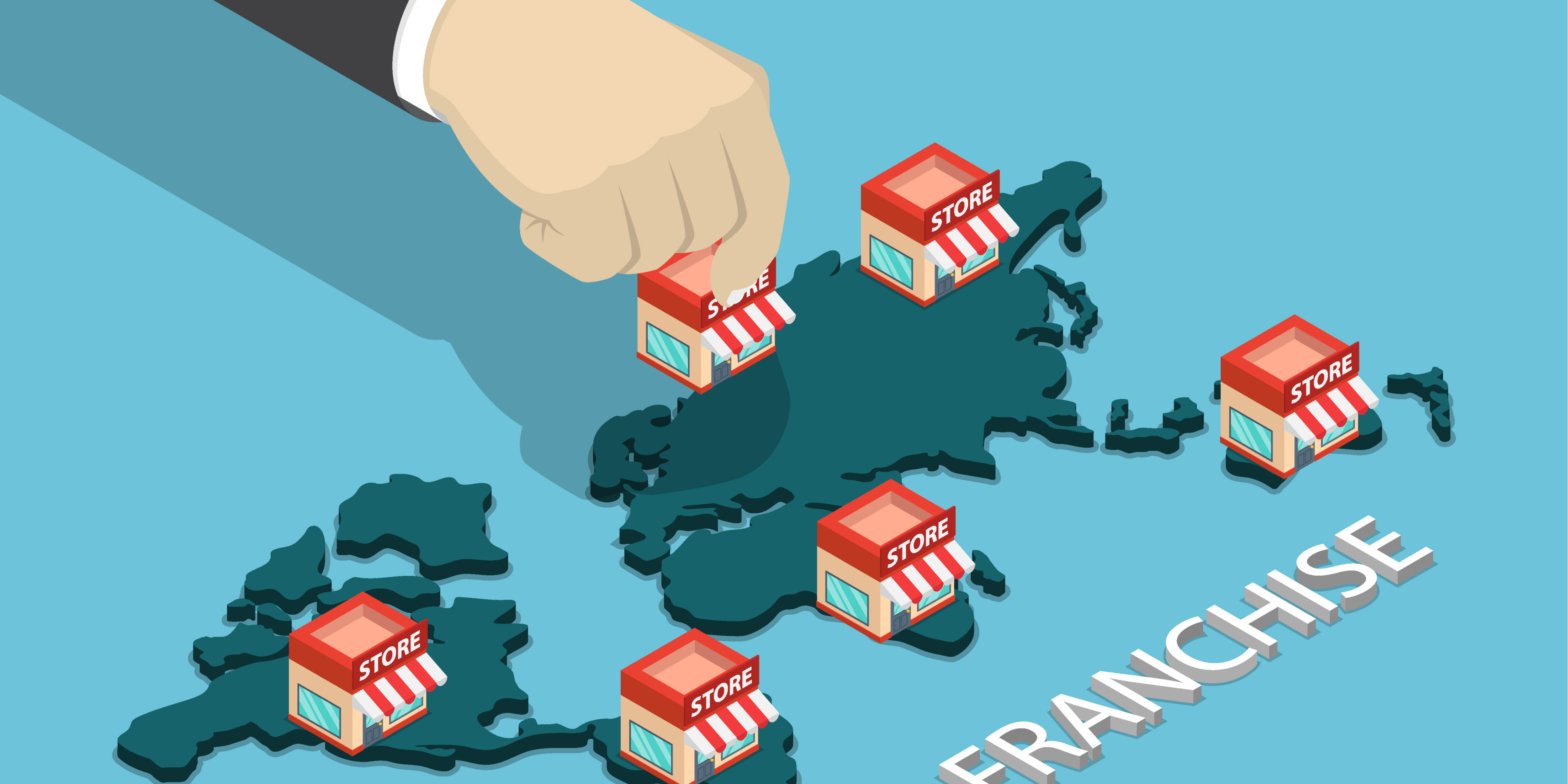 In today's competitive market, no matter what kind of business you are, understanding your market is critical to your success. We've seen this scenario often: business concepts that did well with one area decides to franchise the concept regionally or nationally to any franchisee that meets their requirements.
In the early stages of growth, it might make sense to take the opportunities as they come. Long term, this can lead to problems, such as:
Leaving potential revenue on the table

A common scenario is for a franchisee to request a territory that promises to be successful for them but precludes the possibility of ever-expanding coverage of the market. What could have been a two or three location market in the future is forever served by a single location.

Unbalanced territories

If territories are not planned out ahead of time, it is likely that subsequent territories in a market will be lower quality than the ones before it. Creating balanced territories provides a fair playing field for franchisees and less chance of underperforming locations or failure.

Sales cannibalization

A surefire way to make franchisees unhappy is to surprise them with a new franchise nearby that takes their customers away. Although some sales cannibalization is inevitable as a franchise expands in a market, sharing your growth plans with your franchisees can show that you are dedicated to their long-term success.
Developing a data-driven territory planning process early in your expansion will pay dividends down the road. Doing so makes sure…
Each territory meets your requirements.
You don't limit your capacity for growth.
You don't over-store a market causing franchisees to struggle or fail.
You have a consistent and documented process to avoid legal challenges to your franchise agreements.
Franchises have a much higher likelihood of returning consistent, profitable results.
Franchisees believe in your brand and want to buy in.
To select great sites, you first need to understand your market. SiteSeer can help you approach this carefully with a process that looks something like this:
Identify your most profitable customer and figure out where to find more of those customers.
Determine the number of customers needed in a territory to be successful.
Figure out the types of locations and site characteristics that you're looking for in a location as well as the characteristics you'd like to avoid (e.g., close to your competition).
Decide what markets or regions you want to expand into and the timeline.
Use territory planning software to define your territories.
Create Profitable Territories
SiteSeer's Automated Territory Optimization Model (ATOM) uses your business rules and goals to define geographic territories that are balanced, defendable, and profitable.
Whether you actively market your territories or use your territory plan to show prospective franchisees that you have a plan for success, you can be sure that each of your territories meet your desired rules. Unlike other territory planning software that simply creates territories that meet a certain population or distance threshold, ATOM looks at multiple rules simultaneously.
Want territories that have 50,000 households that meet your desired shopper profile within 15 minutes of your franchise location?
Need your territories to group similar populations together or avoid crossing State or City boundaries?
Need to define where to locate distribution centers or create fair sales territories for your business development team?
ATOM can help.
Contact Us to Learn More
If you're a franchise organization, it's important to plan your territories carefully. The cost of a bad location is high, and selling franchises that underperform or consistently fail means that franchisees will look elsewhere.
SiteSeer can help. Contact us to learn more about how SiteSeer software with Territory Manager can empower you to make better site selection decisions, define profitable territories, and manage your franchise program with confidence. Whether you have five locations or 5,000, SiteSeer can help you grow the smart way.