One of the things that sets SiteSeer apart is our commitment to making sure clients have the very best user experience with the software, which is why we're beyond excited to welcome Sarah to the team. She's our new client success specialist, tasked with helping subscribers maximize the impact of the SiteSeer platform for their companies. If you're a SiteSeer user today, chances are you'll talk to Sarah at some point soon. Get to know our newest team member and how she can support your goals.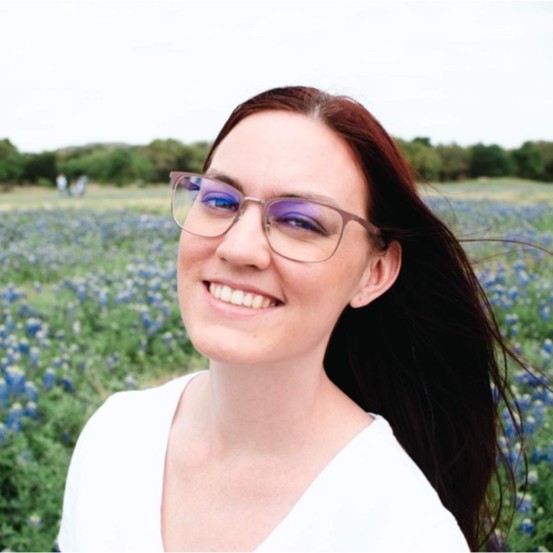 Where are you from originally?
Idaho Falls, Idaho born and raised!
What's your pre-SiteSeer background?
I was a client success manager for AiAdvertising, an ad tech company that uses the power of artificial intelligence and machine learning to take the guesswork out of digital advertising. I supported clients using the platform—much like I'll be doing for SiteSeer clients! Before that, I was an account manager for OmniBase Services of Texas, which administers the central database for the cities and counties contracted to use the Department of Public Safety's Failure to Appear Program. Here, I worked with court clerks and judges to help them navigate and utilize the platform to get the most out of the state program. I graduated from Idaho State University in 2020 with a degree in global studies, but worked for a publisher of community newspapers and websites for four years while in school. I was a national account manager dealing primarily with "big box" chains.
What do you do at SiteSeer?
I'm responsible for making the SiteSeer customer journey as smooth as it can be. I handle customer support requests and questions and get our technical support team involved when needed. Basically, I'm the first point of contact for new SiteSeer users and available thereafter any time they need help.
What do you like about working in a customer-facing role?
One of my greatest strengths is developing the customer relationship. I enjoy taking the time to understand clients' needs to be able to help them reach their goals. I take pride in contributing to a customer's success.
What made you excited to join SiteSeer?
Beyond being able to work with wonderful people at SiteSeer, I see many parallels with my experience and skills with SiteSeer's needs and goals to expand. I'm looking forward to what this year has to bring.
You've worked in the software realm before…what do you enjoy about the environment?
I've found that the software realm is innovative and creative. Working closely with clients helps gain insights into their needs and goals, enabling us to think creatively on how we can continue to improve our platform. I find it rewarding to be in a such a dynamic industry.
You got your start in publishing. What led you that route?
I began my career as an advertising representative at a local newspaper in Idaho Falls. Later I transitioned into the role of national account management working with larger retail stores. I always had a strong desire to work in a dynamic setting that made a positive impact on the community, where I could interact with clients and contribute to their success.
What are you looking forward to in 2023?
My continued learning on SiteSeer and meeting all of our clients!
Fun fact about Sarah?
I'm a little bit of a national parks "junkie!" I've been to 21 parks so far. I will always take advice on where I should go next!
Need support with SiteSeer? Want to give her a national parks recommendation? Contact Sarah for help (or advice)! 😀