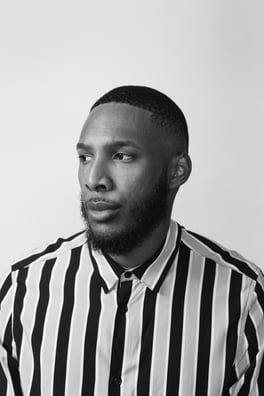 When you have a question about how to do something in SiteSeer, Yunior is the person to talk to! Our technical support specialist is our newest employee and brings a can-do attitude and knack for solving problems quickly to his important role in helping SiteSeer users. Get to know the person on the other end of the line when you call for SiteSeer guidance and help.
Where are you from originally?
I was born in the Dominican Republic and moved to Puerto Rico when I was six years old. We then moved to Redding, Pennsylvania, which is where I went to middle and high school.
What's your pre-SiteSeer background?
I graduated from Shippensburg University in 2021 with a BSBA in Management Information Systems. My first job out of college was with Assurant, where I was a tech support analyst for their connected device support team. I assisted all types of customers with network, hardware and application difficulties and maintained error logs and resolution reports.
In a nutshell, what do you do at SiteSeer?
Whatever support requests come in from SiteSeer users come to me. So, that might be adding map layers or creating schemas or changing reports. My job is to enhance the SiteSeer customer experience and improve our software's functionality.
What makes you good at customer-facing tech support roles?
I think it's all about listening to the customers and what they need. My previous job had me working with customers who were often frustrated before they even got on the phone with me. I try to keep things light and calm people down by being understanding and personable. At SiteSeer, I'm excited to help users get the most out of the software.
What made you excited to join SiteSeer?
This role really aligned with what I wanted to do next in my career, and I was ready for a new opportunity to learn and grow. The future is exciting for SiteSeer, and I'm looking forward to seeing the company grow and add new features that make the software even better for users.
You haven't worked in software before. First impressions?
I love it! This type of role is what I wanted to do after graduating from college. I get to work with code and SQL, and that's exciting and fun to me. Yes, I'm a nerd! I also like working with SiteSeer users. I'm definitely a people person who love technology.
You've lived in Atlanta since college. How did you end up there?
My mom moved to Atlanta, GA, from Redding, PA, when I was a freshman in college. She had visited my godmother for a weekend and just fell in love with the area. After I graduated, I decided I'd move here too. I love it and don't think I'll ever leave!
What are you looking forward to in 2023?
Learning a lot and completing our training manual so we can grow our tech support team. I'm trying to absorb as much as I can from everyone at SiteSeer.
Fun fact about Yunior?
I have a six-year-old son. And I enjoy going on hikes!
Need support with the SiteSeer platform? Yunior is your man! Contact him assistance!