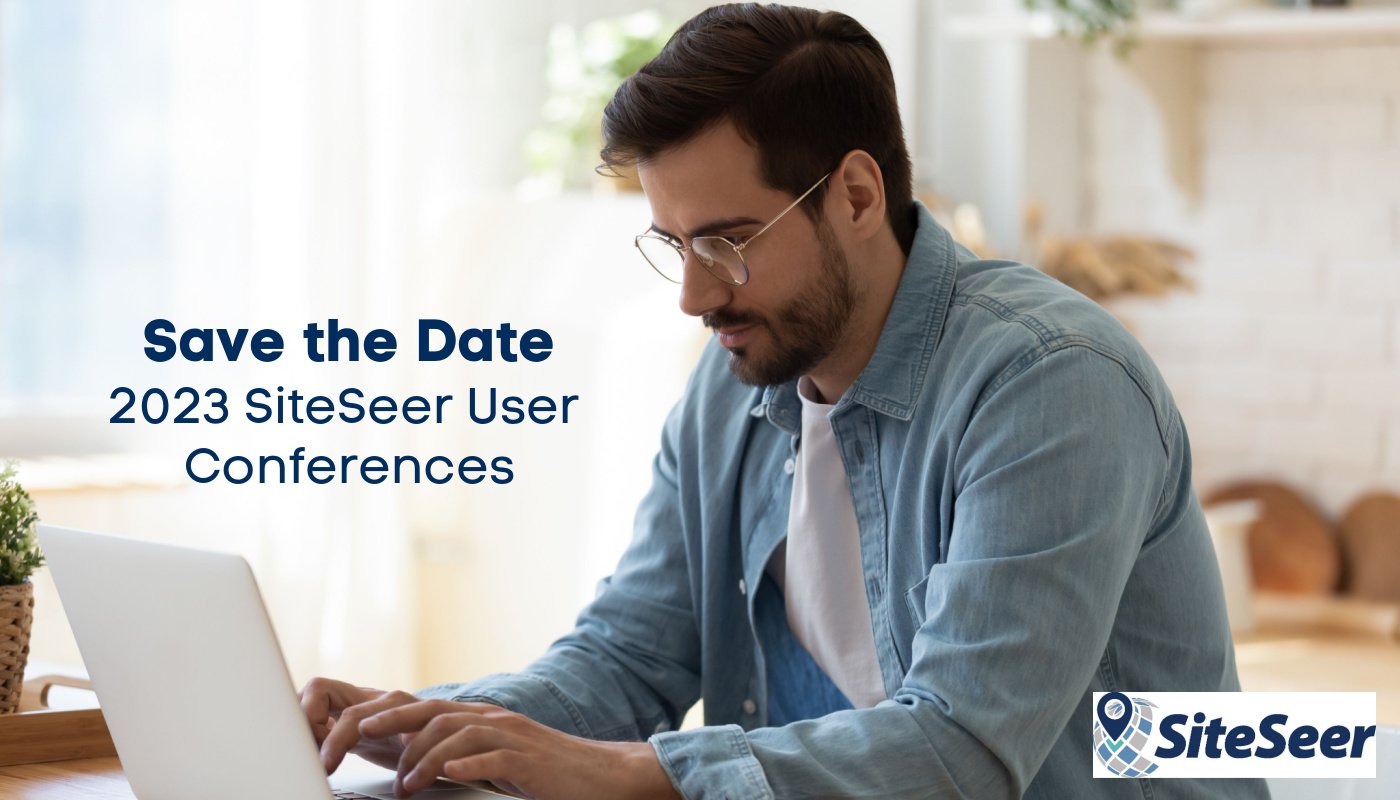 Retailers and commercial real estate brokers and developers, mark your calendar for SiteSeer's 2023 User Conferences. These webinars will be held quarterly in 2023, bringing together professionals in retail research, site selection, shopping center development, commercial leasing and related areas who use SiteSeer (or are planning to subscribe soon) to learn about best practices in SiteSeer, tips and tricks, feature updates, and more.
We're also hoping these conferences will be a great way for existing SiteSeer users to share tips and tricks with one another. We would love to hear from you about how you're using SiteSeer. Contact us if you're willing to talk about your most-used SiteSeer features.
When are the SiteSeer User Conferences?
We're planning to host four User Conferences in 2023. The first date is TBD, but expect Q1 2023. Stay tuned!
Who should attend?
Current SiteSeer subscribers and those interested in subscribing to SiteSeer. All are welcome, but we expect these groups are who will get the most out of these conferences.
What will the User Conferences cover?
In the months to come, we'll be asking SiteSeer users what they want to know about SiteSeer features and tools. But at each quarterly User Conference, expect to cover topics like:
How to get the most out of SiteSeer, whether you are a retailer or real estate professional
SiteSeer's most used features and how other SiteSeer clients are putting them to use
Data sources and the various ways SiteSeer clients are using data to solve issues and answer site selection and market research questions
SiteSeer enhancements and future development updates
…and more
Ideas for this or other future User Conferences?
These User Conferences are for you, our SiteSeer clients! We want to make sure you know how to put this powerful tool to work for you and we know that everyone uses SiteSeer a little differently!
If you have ideas, questions about how other SiteSeer subscribers get the most out of certain tools, or suggestions, please contact us.