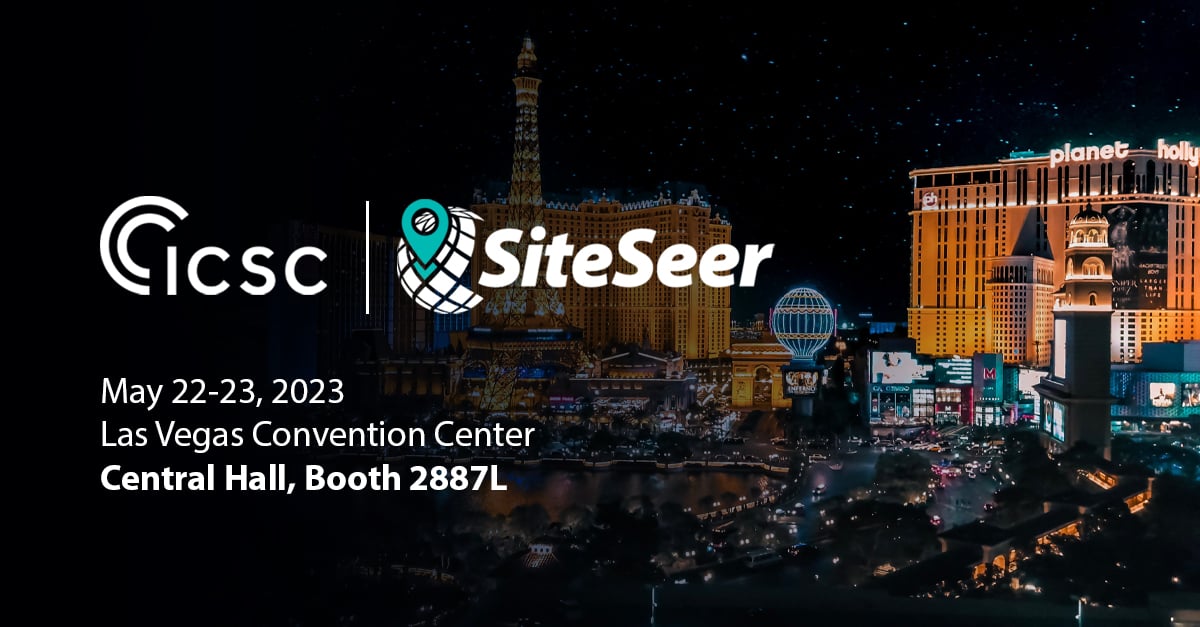 We're excited to see everyone at ICSC 2023 in Las Vegas in a month! Stop by our booth or schedule a time with us to learn more about new features, free data, and more.
If you're new to SiteSeer…
We'll give you a short demo of the tool and an overview of how SiteSeer helps its users achieve their goals.
SiteSeer for Brokers and Developers
Good site analytics will give you a competitive edge and make a compelling case when working with your retail clients. Demographics and maps are excellent, but you need more. Help the retailers you work with visualize and understand why your site is the best fit for their next location.
With SiteSeer, you'll be able to:
Meet with the right prospects to fill vacant spaces in shopping centers
Provide the chain stores you meet with the appropriate materials to get them excited about the sites you are trying to fill
Analyze build-to-suit opportunities
Close more deals, faster
Learn more about SiteSeer tools for landlord rep brokers and owners and tenant rep brokers and developers.
SiteSeer for Retail and Other Chains
In the business of retail and restaurant site selection, there's site selection, and then there is intelligent, data-driven site selection. With SiteSeer Professional, you can identify and choose the best locations using data and analytics. Location matters. Choosing the right location can lead to higher sales and better long-term success, while choosing the wrong can hurt your business.
With SiteSeer, you can:
Find the best markets for your business concept
Select great sites
Understand your customers better
Analyze your competitors
Increase revenues
Create detailed sales forecasts
Expand smarter
Learn more about SiteSeer tools for retailers, restaurant chains, and franchises and services.
Already a SiteSeer subscriber?
Stop by our booth (#2887L, Central Hall) for a gift card! We appreciate our customers so very much. Please come say hello so we can offer a token of our appreciation for being a SiteSeer subscriber! We'll also give you an update on:
Our exciting new Model Builder feature, Prospects (read more on the blog!)
Our free mobile activity dataset in SiteSeer (for all users)
Plus, we'll introduce you to our new members of the client support team, who will be the voices on the other end of the phone when you reach out to SiteSeer with any tech support questions or needs!
Schedule a Meeting with us Now
Reserve your time with us at ICSC. We look forward to connecting!