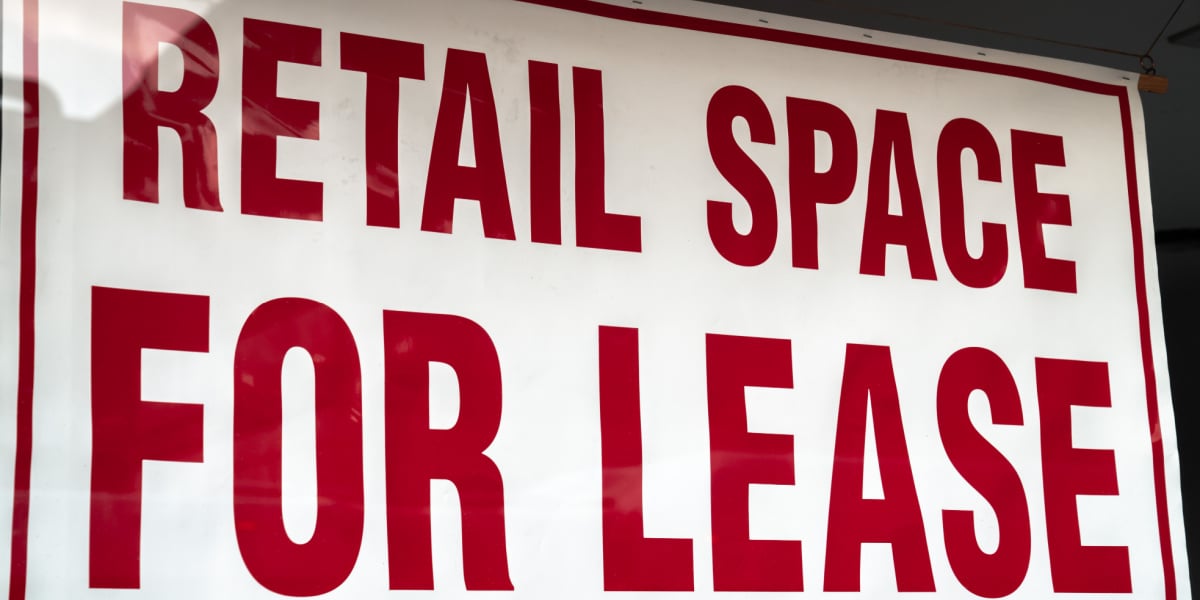 It's been an interesting time for retail businesses (and commercial brokers and real estate developers).
E-commerce has grown significantly in the past decade plus. Then came the pandemic, which had a widespread impact. Interest rates are at an all-time high, and new construction is a challenge for developers given that plus the tight labor market and the high cost of materials. Office vacancies hit 20% for the first time in decades, which of course impacts retail in urban areas. Low-end malls are struggling still, yet high-end malls remain resilient.
Despite all of this and the mixed (and confusing) outlook on the U.S. economy, 2023 is looking pretty good according to economists. Retailers are still growing and the retail industry remains strong. Consumer spending has been steady, even amid rising inflation.
Identifying Retail Tenants is Easier with Void Analysis Pro
The most successful retailers we've worked with know that uncertain times create big opportunities!
So, if you're a broker trying to lease vacant space, you'll be able to convince those forward-looking retail brands to make a move if you use a tool like Void Analysis, which can be used on its own or with SiteSeer.
Void Analysis allows you to analyze sites to identify gaps (or "voids") in a market. Put simply, you run a Void Analysis Pro report on your site, and it creates a list of chain businesses that are absent from the trade area that you define surrounding that site.
If you've heard of void reports before, keep in mind: Void Analysis Pro reports look a lot different. Don't just expect a super long list of chain business names. Our tool helps you narrow down prospects to those that would actually consider the space you're trying to fill.
Here's how Void Analysis will help you find the best tenants and show those tenants why your site is a great one for them to consider:
You'll get a wealth of information about the consumers in the trade area.
Retailers want to open successful locations, of course, so they strive to locate where their target customers live, work and shop. Void Analysis reports provide more than simple demographics of the area surrounding a site. You'll also get details such as consumer lifestyle behaviors, nearby retail and activity generators, neighborhood type, and community size.
You can identify ideal cotenants.
Say you have an anchor in the shopping center (e.g., a grocery store or big box chain) that you're trying to lease space in. Void Analysis will help you evaluate how often that anchor co-locates with certain types of businesses, so you can prioritize those chains in your recruitment plan.
You'll be able to quantify using unbiased data how similar your site is to a chain's "typical" past locations.
Void Analysis assigns a Match Score to each chain listed in your report. That score basically tells you how well your site matches the site attributes of each of the chains on the list.
You can compare your site to specific locations a retail chain already operates.
If you subscribe to SiteSeer as well (which gives unlimited access to Void Analysis), you also get access to Retail Match. Retail Match searches millions of retail locations and their trade area profiles to find locations that are most similar to the site(s) you're evaluating. In other words, looks for individual locations of retail chains that are most similar to your site. (Retail Match is pretty cool. Check out this blog that goes deeper into how you can use it in combination with Void Analysis.)
No matter the retail real estate landscape, it pays to be efficient! Stop wasting your time going after the wrong tenants and start closing deals faster with Void Analysis. Yes, you know your market well, and you bring a lot of knowledge and experience to the table. You'll still need to do further due diligence to identify ideal tenants. But a tool like Void Analysis helps you augment your expertise with great data and powerful analytics...and think like a retailer that is evaluating new potential locations.
Gain a big advantage over your competition. You can buy one-off Void Analysis reports, subscribe for unlimited Void Analysis, or subscribe to a SiteSeer Professional plan that includes unlimited Void Analysis reports and many other tools (like Retail Match).
Learn more or schedule a demo!