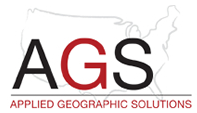 At SiteSeer, we are committed to providing our users with choices when it comes to data. We have partnered with dozens of the best data providers to ensure that our users can make informed and accurate site and market decisions when they put SiteSeer to work. Today, we are pleased to announce that Applied Geographic Solutions (AGS) data is available for subscribers of Void Analysis and SiteSeer Professional.
Who is AGS?
Applied Geographic Solutions has been a trusted name in demographic data for over 25 years. AGS's product, Estimates and Projections (E&P), is a database of core demographic variables for the current year and five-year projections. It covers demographic variables in five broad categories: population, households, income, labor force and dwellings. You can learn more about the E&P database here.
SiteSeer Explorer Powered by AGS *Now Available*
SiteSeer Explorer, our plan aimed at the real estate broker, developer and tenant rep community, is now available with AGS data.
Explorer offers the popular Void Analysis Pro tool for finding the best tenants for a shopping center. It also offers Retail Match, which finds similar or analog locations for your site across millions of retail and business locations, and demographic reports and business reports.
For those new to SiteSeer or switching to SiteSeer from other software that currently uses AGS data, this offering provides accurate and comprehensive demographic and market data at a budget-friendly price—plus the power of SiteSeer!
SiteSeer Explorer with AGS data gives you access to:
Unlimited Void Analysis reports

Retail Match tool

Chain businesses for the U.S. with business logos

Mapping and map analysis tools

Trade area tools

Reporting tools including dashboards, demographic summaries, retail gap reports, maps, and more
Void Analysis Unlimited Now Available Too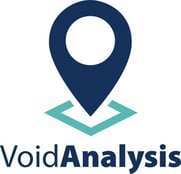 If you don't need the full suite of SiteSeer functionality and just want to run Void Analysis reports, we now offer Void Analysis Unlimited with AGS data.
Void Analysis is the best way to analyze a trade area and identify gaps in certain types of retail or service businesses. When you are using SiteSeer and enter an address of a potential site to run a Void Analysis, the tool provides you with a list of retailers/other businesses that are not in that trade area. It also looks at:
The types of markets and neighborhoods that prospective tenants prefer

Typical cotenants that those tenants like to co-locate with
Void Analysis then provides a match score of how good a site is for a particular retailer. This tool is a great way to prioritize tenants so you don't waste time chasing down those that wouldn't even consider the shopping center you're trying to fill (or site you're representing as a broker).
Ideal for Users Who Only Want Void Analysis Reports
Previously, if you wanted a Void Analysis report, your only choices were to visit VoidAnalysis.com and pay for a single report or pay for a SiteSeer Explorer subscription. With Void Analysis Unlimited, you now can log in and run Void Analysis reports as needed without paying for a full SiteSeer subscription.
Just log in from your web browser, choose your shopping center, and follow the step-by-step process to make your selections and produce your Void Analysis report!
Contact Us to Learn More
Contact us to learn more about SiteSeer Professional and this new AGS-powered option!