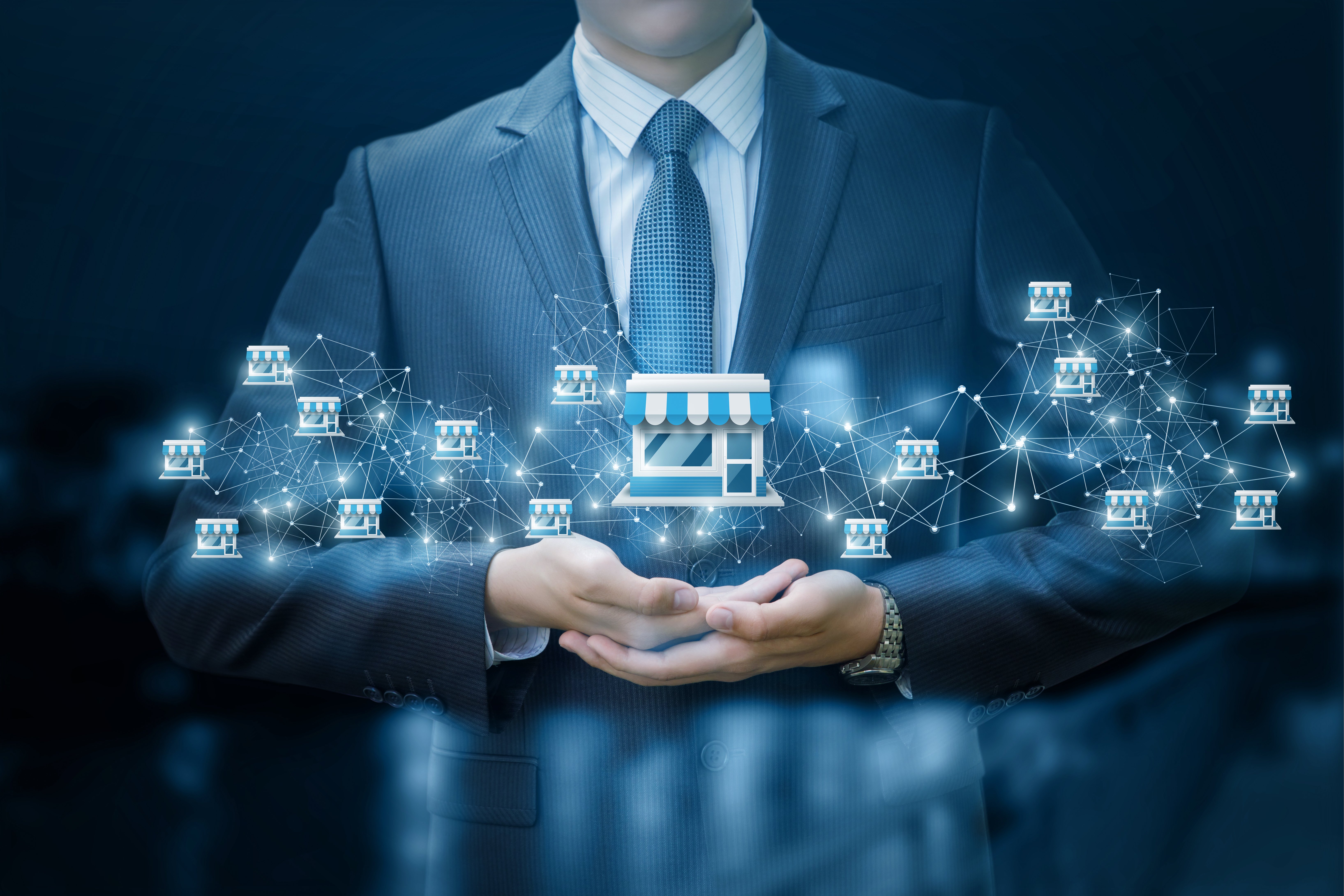 With COVID-19 shaking up the brick-and-mortar world, many expect that shopping center owners will having many vacancies on their hands in the months and years to come. For those whose job it is to fill those vacancies, wading through struggling and bankrupt chains to find businesses that are still seeking expansion opportunities will be a challenge.
Two SiteSeer Tools to Help: Void Analysis and Retail Match
Void Analysis is SiteSeer's real estate analysis tool. Brokers and developers often use Void Analysis to find chain businesses whose site selection profiles match the attribute of their site or shopping center. It can be accessed two ways:
Through ad-hoc Void Analysis reports purchased at voidanalysis.com – You use a step-by-step report generator and purchase a Void Analysis for a site or shopping center.
Through Void Analysis Pro, an add-on to SiteSeer Professional software – By subscribing to SiteSeer, you can run unlimited Void Analysis reports.
SiteSeer users can also subscribe to Retail Match, which goes a step beyond finding chains that match, and instead looks for individual retail locations that are most similar to your site.
The Common Denominator: Match Score
What both Void Analysis and Retail Match have in common is that they are powered by the Match Score.
SiteSeer assigns a Match Score to each chain that comes up in a Void Analysis report and each individual business location in the Retail Match.
Match Score looks at numerous metrics to determine a profile for each chain and your site. Metrics include surrounding consumer demographics and lifestyles, nearby retail and activity generators, neighborhood type and community size.
Match Scores range from 0-100, with a higher score indicating a better match between a site's attributes and the chain's or retailer's existing location(s).
Match Scores Quantify the Similarity of Your Site to a Retailer's Past Sites
A Match Score is relative, so a score of 85 indicates that the chain has often located in areas similar to your site but it does not mean that the retailer locates 85% of the time in locations like yours or that there is an 85% chance that the retailer will choose your site. The Match Score and corresponding report grade of A-F that is assigned in Void Analysis are simply a way to quantify the similarity between your site and locations the retailer has chosen in the past.
It is best to think of the Match Score as a way to sort and rank chains for further action. A chain with 200 locations that scores a 30 ("D"), may have chosen sites just like yours in past, but most of the chain's locations are different enough that it will likely be a tougher sell.
Larger Chains Can Receive Misleading Match Scores
For larger chains with multiple profiles, Match Score can be a bit misleading. Let's assume you're evaluating a department store chain with 500 locations and This chain prefers upscale mall locations, but due to the limited number of upscale mall locations in the U.S., has located only about 50 locations in upscale malls and the other 450 locations in middle-class malls.
If you're a broker with a site you're trying to fill in an upscale mall, it's possibly a great match for this chain. But Match Score will determine that this department store only locates in upscale malls about 10% of the time and thus might score it a 65 (above average, but not a high match).
Match Score Doesn't Have Access to Performance Data
Match Score doesn't know if a retailer has built 90% of its locations in middle class malls but the chain's 10% in upscale malls have the highest sales. It doesn't know that a chain previously built mostly suburban locations and is now seeking dense urban locations.
In other words, Match Score doesn't replace due diligence. It is always a good idea to vet matches against a retailer's published site selection criteria – if you can get it – or do further research via internet searches or industry publications.
The Cotenant Score in Void Analysis can also be used with Match Score to further prioritize chains. Here's how it works:
The Cotenancy Score indicates how often your site's cotenants are also shared by your retail matches. For example, if your site is located next to a Walmart and your chain locates 80% of the time with Walmart, this makes your site more attractive.
Although rare, it's possible that a chain will score lower on Match Score but have a high Cotenancy Score. For example, a small pizza chain might have previous located in higher income grocery-anchored centers. Your site is an area of average income and scores lower on Match Score – but happens to be in a grocery-anchored center. Thus, although your Match Score is a 55, your Cotenancy Scores is an 80. The pizza chain might be attracted to the traffic from your grocery anchor and be willing to overlook your site's demographics.
Match Score in the Era of COVID-19
Circling back to the changing retail world and the effects of COVID-19, Match Score is evolving as well in the following ways:
In August 2020, Match Score's methodology was updated to address issues that SiteSeer users had reported, such as inflated scores in low potential/rural markets and less accurate scores for very large chains with broad site selection profiles.
During COVID-19, we have made the choice to not close chains. Thus, users may see closed chains in their reports. We made this choice due to the fact that some chains have closed stores or their entire chain for periods of time during COVID-19 and these changes affect not only what chains show up in the report, but also what stores are used to create the Match Score. As the temporary closures ease, we will begin to permanently close chains that do not re-open.
Lastly, users of Location Profiles in SiteSeer Model Builder have long questioned why Match Score and Location Profiles don't always agree. Although there were many reasons for this – most of them due to limitations in the Location Profile builder, we are in the process of overhauling Location Profiles to be more aligned with Match Score. You should see those changes in fall 2020.
Want to learn more about SiteSeer's Retail Match Score? Contact us for a demo today and we'd be happy to answer any questions.