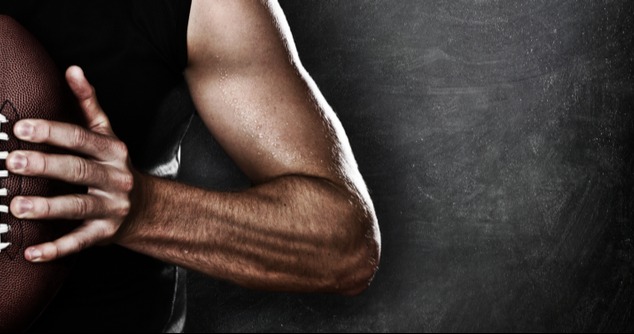 The 2023-2024 National Football Season is underway, and for many people, that means a months-long obsession with watching games and fantasy football. Every August, football lovers get together for their fantasy football draft, which mimics the real NFL draft. Participants draft players they think will be great picks, relying on their own knowledge and opinions of sports reporters or analysts.
In recent years, the rise of data analytics has infiltrated just about every industry, including fantasy football. For many groups of friends or coworkers, fantasy draft day is both fun and serious, and player selection has become a data-driven process. Some build models to predict player outcomes or rely on research tools from companies like FantasyData.
If you think fantasy football has become data driven, the NFL draft is even more so. Talent selection can make or break a team, and in recent years, teams have looked to big data to help them make the best decisions about the players they draft.
Screening vs. Forecasting
There's a lot that leads up to NFL draft day, as we all know, particularly the NFL Scouting Combine. This week-long showcase in February each year is when college football players are evaluated via a series of tests—think 40-yard dash, bench pressing, drills, and other physical tests. They also complete a 50-question exam to assess their cognitive ability.
Now, what does all this have to do with SiteSeer? Consider the NFL draft as a representation of a SiteSeer forecasting model.
When choosing sites for your retail chain, it's not only critical to use the tools available to your team, but it's paramount that you understand their limitations as well as their strengths. SiteSeer offers both tools for:
Site screening, the practice of finding and either accepting or rejecting a site, and...
Site forecasting, the practice of using a predictive model or other tool built specifically for estimating a site's future performance.
Many users confuse these steps or attempt to combine them into a single step. But successful site selection and forecasting requires both of these steps.
Analysts Don't Draft Players on Gut Feel (and You Shouldn't Choose Sites that Way)
Now, back to football!
NFL teams don't draft players based on a whim or gut feeling. The NFL draft is serious business, and on NFL Draft Day, only around 400 players are drafted. There are about 20,000 athletes playing football at top college programs, which means that only 2% of these players make it to the draft.
The NFL Combine screens and filters players based on criteria that indicates their future success in the NFL. Once players are properly screened and ranked, coaches and decision makers start to narrow down their options leading up to the draft.
In a similar way, site screening is essential before choosing and forecasting locations. Those selections must be educated, and so, for most retail concepts, site screening involves identifying sites that meet certain metrics. Often, this is having the right number of target consumers in a trade area and manageable competition.
SiteSeer's Scorecards, Hot Spots and Prospects each provide users with a consistent process for evaluating and scoring locations against these metrics. A site that meets all the minimum thresholds might move on for further analysis and forecasting, while a site that fails key metrics is not be considered further.
Forecasting Tools Evaluate Sites Further
Once a user has identified a short-list of potential opportunities using SiteSeer's screening tools, these locations can be evaluated further using forecasting tools. Employing tools like an Analog model to compare a site to operating stores, or a more sophisticated machine learning model designed for sales forecasting, a "B" site according to the Scorecard might become a "C" site via the forecasting models, or the "B" site might become an "A."
Getting to the NFL Combine means a player met certain criteria, but getting drafted by a professional football team at the NFL draft means the player also made it through the next level of evaluation, which resembles our site forecasting stage. A player might have been a star in college (akin to an "A" on our Scorecard). But when it comes to the more competitive and rigorous criteria they'll find in the NFL, it's possible analysts will find that there are other players that are score better.
In SiteSeer, users are often confused when the screening and forecasting tools disagree. It is important to remember that these steps are independent of each other and are not competing results. It is common for a location to score highly on a Scorecard only to return a mediocre forecast and vice versa. This is the same as the first-round draft pick who ends up underperforming. There are many, many factors at play in what makes a site—or an NFL player—successful.
A Systematic Process of Analysis Reduces Uncertainty
When it comes to retail site selection, there's no doubt that there are challenges in doing this right. Companies bet millions of dollars on their next location, but nobody can predict the future. What you can do, however, is follow a systematic process and use tools to help you reduce your risk and increase your chances of making profitable location decisions.
Questions about how SiteSeer can help your business select better sites and create trustworthy forecasts that are as accurate as possible? Contact us for a demo.