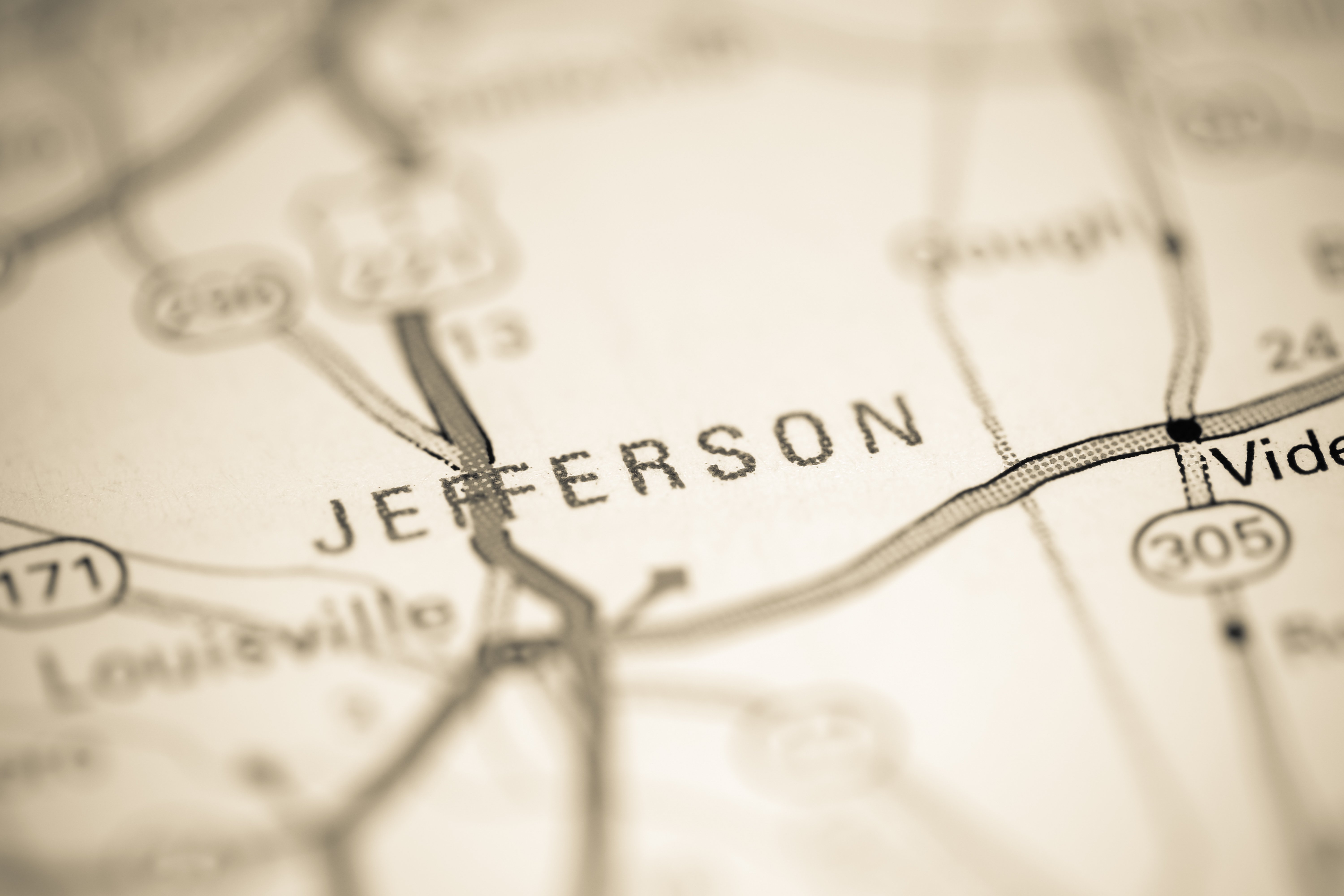 Population growth is often a factor that service businesses and retailers look for when choosing locations. And while many are drawn to the large cities, smaller cities can offer just as much potential. That's why in late 2017, we shared the top 16 fast-growing large micropolitan areas in the United States. And over two years later, it's time for an update.
First, let's define "large" micropolitan:
Micropolitan areas are those with a core urban area of at least 10,000 but fewer than 50,000 people, as defined by the Office of Management and Budget.
This is opposed to a metropolitan area, which has at least one city with a population of 50,000 or higher.
So, a large micropolitan area is one with a population that exceeds 50,000. For example, a core city/urban area of 20,000 people within a micropolitan area of 80,000.
Here are the top 15 fastest-growing large micropolitan areas in the U.S. (% growth between end of 2017 and end of 2019):
#15: Sanford, North Carolina
Located in Lee County, Sanford has a robust manufacturing base with global leaders like Pfizer, Moen, Coty and Caterpillar. Sanford is also central to resources in a top energy state. North Carolina ranked sixth in the nation for net electricity generation from nuclear power in 2013 and second in the nation in 2014 for solar electric capacity. http://growsanfordnc.com/
#14: Kalispell, Montana
Kalispell is close to Montana's three major attractions: Glacier National Park, Flathead Lake and Whitefish Mountain Resort. This tourism hub located in Flathead Valley has had lots of other great things happening in recent years. The Core and Rail Redevelopment Project received a $10 million federal TIGER grant to create a rail-served industrial park. https://www.kalispell.com/
#13: Statesboro, Georgia
Statesboro is home to three higher learning institutions: Georgia Southern University, East Georgia State College and Ogeechee Technical College. A strong business and industrial environment create opportunities across several economic sectors, including manufacturing, agribusiness, distribution and aerospace. Georgia's 10-year growth rate is 18.3%, almost double the national average. https://www.statesboroga.gov/
#12: St. Marys, Georgia
St. Marys is known as the "gateway to the Georgia coast." The Economic Development Department of St. Marys is continually pursuing opportunities for development to make this quaint town into a Georgia destination—and they are succeeding. The town is three miles to the intercoastal waterway and 20 miles from Jacksonville, Florida. http://www.stmarysga.gov/
#11: Pinehurst-Southern Pines, North Carolina
Located in Moore County, the proclaimed Home of American Golf, Pinehurst-Southern Pines is a mix of small town living and big city amenities. The area has thriving healthcare, advanced manufacturing, technology, and hospitality sectors, and offers access to three military bases (Fort Bragg Army, Camp Lejeune Marine Corps and Seymour Johnson Air Force), three interstate highways and more. https://www.moorebusiness.org/
#10: Corsicana, Texas
Located close to the bustling Dallas-Fort Worth area, Corsicana is home to the second-largest planetarium in the state, lots of culture and history, and a strong economy. There are many major employers in the manufacturing, distribution/warehousing, oil and gas, and healthcare sectors and dedicated efforts to attract new businesses in many other industries. https://www.cityofcorsicana.com/
#9: Oak Harbor, Washington
Oak Harbor was once a community whose economy was driven by the U.S. Navy. As the largest city on Whidbey Island on the Puget Sound, the local economic development organization embarked on an effort to diversify the economy several years ago through tourism. There's now a waterfront and downtown redevelopment project underway that will only serve to improve this area's vitality and charm. https://www.oakharbor.org/
#8: Shelton, Washington
Shelton is just 43 miles north of Centralia (#7 below), and clearly shares many of the same attributes. It is nestled at the edge of Olympic National Park and offers a laidback vibe—but also serves as a hub of innovation. There is a clear effort to expand and diversify the economy by the Economic Development Council of Mason County. https://www.sheltonwa.gov/
#7: Centralia, Washington
Centralia is positioned between Portland and Seattle, considered a strategic business hub that appeals to organizations that seek freeway access, rail access, and city-owned electrical and water systems position businesses for success. One of the major contributors to the economy is the Port of Centralia, which is currently working on a major retail project called Centralia Station—a multi-use development with retail, office space, medical facilities, restaurants and more. http://www.cityofcentralia.com/
#6: Moses Lake, Washington
Head east from Shelton and Centralia and you'll find Grant County, Washington, home to Moses Lake. There's inexpensive land, a foreign trade zone, an international airport, a high-speed fiber optic network, a rail mainline and more. Businesses will find a long-established aerospace industry, farms and food processors, data centers totaling over 1.5 million square feet, and a bustling manufacturing industry. http://www.grantedc.com/
#5: Fernley, Nevada
The local newspaper called Fernley—located 34 miles east of Reno–the "epicenter of Northern Nevada." Technology chains and large manufacturers are located there and with three large industrial parks in Lyon County, this is a business-friendly environment with low property taxes and no state income tax. http://www.cityoffernley.org/
#4: Rexburg, Idaho
The city of Rexburg has seen double digit growth in the last decade due to the expansion of Brigham Young University-Idaho, which is the largest higher learning institution in the state. That expansion has led to increased population and businesses in Rexburg and the surrounding communities. Rexburg is close to Jackson Hole, West Yellowstone, Yellowstone and Grand Teton National Parks, and more. Rexburg offers an advantageous situation for potential employers: low start-up costs, competitive wages, low crime, and more. https://www.rexburg.org/
#3: Cedar City, Utah
Cedar City's roots are in agriculture and iron mining but it has become a regional commercial center for southwestern Utah and eastern Nevada. The economy is built on manufacturing and distribution, and tourism, construction and small business contribute too. Tourism has increased steadily over the past five years, with Cedar Breaks National Monument, Brian Head Ski Resort, and Kolob Canyons all in the area. The economy is healthy and Cedar City is the retail hub for the greater Iron County region. Note that Cedar City came in at #3 on our 2017 ranking. https://cedarcity.org/
#2: Bozeman, Montana
Montana is known for its blue skies, and Bozeman is the epitome. It offers quality of life due to its easy access to the outdoors and small-town feel, of course, but it also boasts a strong and growing tech industry: software and hardware, bioscience, and phototonics. It also has strong manufacturing and tourism industries. Bozeman is one of the biggest economic hubs in the state. Note that Bozeman came in at #2 once again on our 2017 ranking. https://www.bozeman.net/
#1: Jefferson, Georgia
In 2017, Jefferson ranked #6 on our list of fast-growing large micropolitan areas, but it's jumped to #1 this year. In the past five years, several new industrial parks have been developed inside the city limits and adjacent to the city, and the community has successfully attracted many manufacturing and distribution companies. The downtown redevelopment is underway and the city designated several areas as redevelopment areas. Note that Jefferson came in at #6 on our 2017 ranking. https://jeffersoncountyedc.org/
Need help finding the right city—and the perfect site? SiteSeer Professional can help. Take a product demo today to learn more about how we help retailers and developers find communities for expansion.
Data provided by our demographic data partner, STI: PopStats.