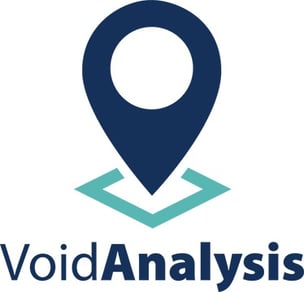 If you've used Void Analysis in the past and found it to be a valuable tool, you've probably been tempted by a SiteSeer subscription, which gives you access to unlimited Void Analysis Pro reports (normally $299.99 each).
If you're a real estate broker or shopping center developer who runs these reports often, a subscription to SiteSeer makes sense, as you'll get access to SiteSeer's other valuable tools as well, including Retail Match. Retail Match allows you to search millions of retail locations and their trade area profiles to find locations that are similar to whatever site you're analyzing. So, you can run a Void Analysis report on a vacant space and then use Retail Match to compare individual locations of different retailers or other chains. This steps up your retail recruitment game a lot!
Just Want Void Analysis? Now You Can Subscribe to Void Analysis by itself
If you want unlimited Void Analysis reports, but don't necessarily all of the extras offered within SiteSeer, your option until now has been to purchase one-off reports, one at a time.
We've listened to our customers' requests and are excited to share that starting now, you can subscribe to unlimited Void Analysis On Demand reports! You can even access SiteSeer's Google Maps features!
Even Better: Subscribe Now for 10% Off
If you subscribe for Unlimited Void Analysis now through October 7, 2022, you'll get 10% off a year's subscription! We're at ICSC@Western in San Diego 9/28-9/30/22 and will extend this promotion for one week beyond the conference if you subscribe by 12:00 noon MST on October 7th!
If you've been on the fence about subscribing to SiteSeer, this is a great way to test the waters while having access to SiteSeer's map features. If you decide you want more reports and functionality, you can easily upgrade to a SiteSeer Explorer subscription and get everything else that SiteSeer has to offer.
Different Data Options Available
You might have seen our other blog recently about our more affordable SiteSeer Explorer plan (powered by Applied Geographic Solutions data). This is a great option for our real estate clients that have more basic needs and have asked for an affordable solution that allows them to view data on maps, run Void Analysis reports with Retail Match, and run demographic reports.
Same SiteSeer tool, same great features, but powered by a more affordable data source!
Contact Us to Learn More—and Hurry to Save 10%
To learn more about this new Void Analysis Unlimited subscription and our limited-time-only 10% promotion, reach out today for a demo!