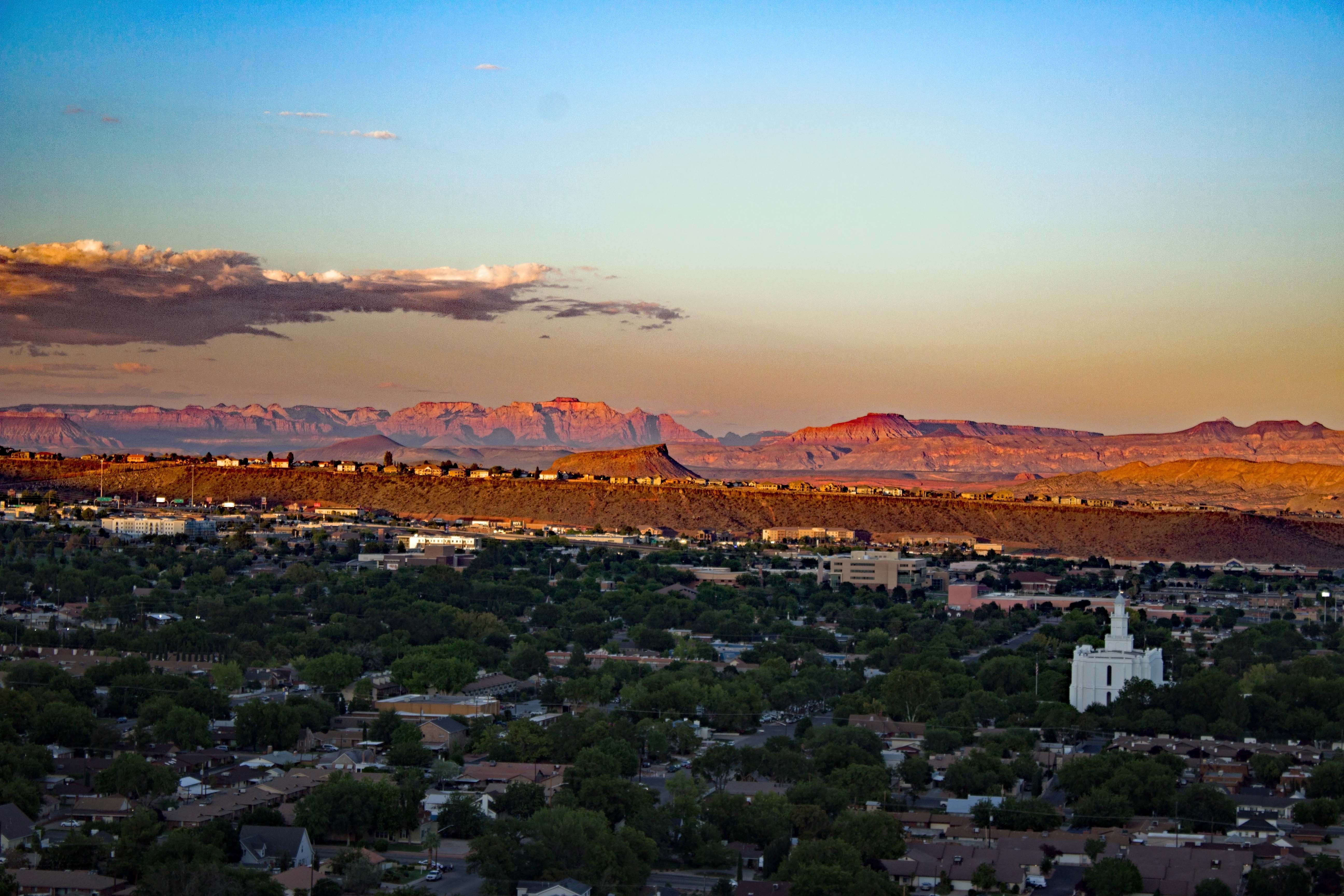 In March 2020, SiteSeer published its follow-up blog on the fastest-growing large micropolitan areas in the United States between the end of 2017 and the end of 2019.
But as we all know, a lot has changed since March 2020. With COVID-19 influencing every facet of our lives right now, we thought we should take a look to see if there are new trends in growth cities. Hint: 10 of the 2019's top 15 metros are still on the list.
Why do we care about population (and why should you)?
Population trends are valuable to any type of retail or service business. Metropolitan areas like St. George, Utah, and micropolitan cities like Williston, North Dakota, might not have been on your radar as places for your business. Perhaps they should be.
Looking at larger trends in population change can help you understand choices your fellow Americans are making and what they care about. Are people fleeing large coastal cities for greener pastures? Not necessarily. But you may be surprised by some of the trends this blog uncovers.
Before we dive into the numbers, a quick refresher on definitions:
Micropolitan areas

are those with a core urban area of at least 10,000 but fewer than 50,000 people, as defined by the Office of Management and Budget.

Metropolitan areas

have at least one city with a population of 50,000 or higher.
Trends in population change
Sneak peek: here are a few trends we're seeing in the data below (% change between June 2018 and June 2020):
As in 2018 and 2019, people continue to flow to areas in the intermountain west.

St.

George, Utah, and nearby Cedar City, Utah, have seen a staggering 8% growth in the past two years with Provo, Utah, not far behind. Idaho, Colorado, Nevada and Montana are also popular intermountain destinations.

American's preference for dense urban centers does appear to be slowing somewhat.

But whether that is a short-term blip due to COVID-19 or a long-term trend is yet to be seen. Austin, Texas, continues to be the most popular big city for movers. Although still popular, 2019's other top large metros (Raleigh, Nashville, Phoenix, San Antonio, and Las Vegas) all saw their high growth rates shrink. The largest cities – particularly New York and Chicago – saw a net loss of 60,000 and 50,000 persons, respectively, between June 2018 and June 2020. Although these trends are noteworthy, these metros of 10 and 20 million people are in no danger of losing their mega-city status.

New to the top 15 list are several coastal southeastern cities.

Hilton Head and Charleston join Myrtle Beach along South Carolina's Atlantic coast while southwest Florida has seen significant growth from Lakeland and Sarasota to Fort Myers and Naples.
Top 15 fast-growing metropolitan areas
Here's a look at the 15 fastest-growing metropolitan areas in the U.S. between June 30, 2018 and June 30, 2020:
#15: Naples-Immokalee-Marco Island, Florida – Up 4.4%
#14: Charleston-North Charleston, South Carolina – Up 4.6%
#13: Lakeland-Winter Haven, Florida – Up 4.9%
#12: Idaho Falls, Idaho – Up 5.0%
#11: Daphne-Fairhope-Foley, Alabama – Up 5.0%
#10: Hilton Head Island-Bluffton-Beaufort, South Carolina – Up 5.3%
#9: Coeur d'Alene, Idaho – Up 5.6%
#8: The Villages, Florida – Up 5.8%
#7: Bend-Redmond, Oregon – Up 6.1%
#6: Greeley, Colorado – Up 6.2%
#5: Boise, Idaho – Up 6.5%
#4: Provo-Orem, Utah – Up 6.7%
#3: Myrtle Beach-Conway-North Myrtle Beach, South Carolina/North Carolina – Up 6.9%
#2: Austin-Round Rock, Texas – Up 6.9%
#1: St. George, Utah – Up 7.9%
Top 15 fast-growing micro areas
And now, the 15 fastest-growing micropolitan areas in the U.S. between June 30, 2018 and June 30, 2020:
#15: Fernley, Nevada: Up 4.1%
#14: Shelton, Washington – Up 4.2%
#13: Gainesville, Texas – Up 4.5%
#12: Pecos, Texas – Up 4.7%
#11: Statesboro, Georgia – Up 4.9%
#10: Sandpoint, Idaho – Up 5.1%
#9: Bozeman, Montana – Up 5.1%
#8: Prineville, Oregon – Up 5.2%
#7: Rexburg, Idaho – Up 6.0%
#6: Andrews, Texas – Up 6.3%
#5: Pahrump, Nevada – Up 6.4%
#4: Heber, Utah – Up 7.5%
#3: Jefferson, Georgia – Up 8.1%
#2: Cedar City, Utah – Up 8.2%
#1: Williston, North Dakota: Up 12.3%
A few more thoughts and observations
As a whole, Americans are trading down to smaller cities – but not necessarily really small cities. The median size of the 50 fastest-growing metros dropped from 412,000 in 2019 to 374,000 in 2020. However, the median size of the 50 biggest losers (% change) of population was 38,000. It would seem that a "Goldilocks effect" is at play in 2020. Movers continue to leave small markets with limited opportunity ("too small"), while many Americans have decided that mid-sized markets like Provo, Boise, and Charleston are "just right."

The hub of North Dakota's oil industry – Williston continues to grow at greater than 12% a year while Texas oil towns like Pecos and Andrew also see considerable growth.

Many fast-growing micropolitan areas are "bedroom" communities outside of growing metropolitan areas where new residents can find a less-congested lifestyle, often with a lower cost of living. Examples: Jefferson outside Atlanta, Heber outside Salt Lake City, and Pahrump outside Las Vegas.
One certainty: 2020 has brought about big changes
America is a country where people have always been on the move. Whether that is for job and educational opportunities or simply the pursuit of greener pastures, this trend is unlikely to change.
The year 2020 has brought changes unlike those seen in generations—changes like COVID-19 and civil unrest in many cities causing many to question the value proposition of large, dense cities. Changes brought about by technology, creating work-from-home opportunities that allow workers to live where they want rather than where their companies are located.
Permanent or temporary?
Will these trends continue? Will a coronavirus vaccine reverse how people view urbanization and opportunity? Time will tell.
Until we update this blog in early 2021, we at SiteSeer welcome the opportunity to discuss growth trends and all of the market factors that drive your personal and business location decisions. Contact us to learn more about how we can help you understand the markets into which you're moving and assess opportunities for the future.
Interested in other SiteSeer population studies? Be sure to check out our blog archive of past articles where we study changes in population.