The world of retail real estate has had a few turbulent years, but as anyone leasing space or developing retail shopping centers knows, that's nothing new.
Whether you work with retail clients as a tenant rep broker or build-to-suit developer, or you're on the other side as a property owner or landlord rep broker, you know the importance of data as you make business decisions. And as the market changes and is influenced by things like rising interest rates and a challenging economy, it's more important than ever to use quality data to make site decisions. There is no room for guesswork in a market like this one!
Fortunately, SiteSeer site selection software has great tools to help brokers and developers. Here are four that you definitely need in your research "toolbox" and a few details on what each can do for you:
Void Analysis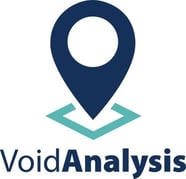 Void Analysis helps real estate professionals identify what retailers are missing from a trade area (or void in that trade area). This is a great way to get a list of retailers that might not be doing business in an area, and the Void Analysis Pro reports from SiteSeer provide a specific list of potential tenants that are a good fit for a particular site or shopping center.
Best of all, with that list in hand you can use SiteSeer to further scrutinize and pare down those tenants to the very best ones that will fit your particular shopping center or location. This is great for brokers who don't want to waste their time chasing down retailers or other tenants that would never actually consider the space they are trying to fill.
Learn more about Void Analysis for real estate professionals + subscription options.
Retail Match
Brokers and developers use Void Analysis to find chain businesses with site selection profiles that match the attribute of their site or shopping center. But to make that research even better, they use Retail Match, which looks for individual retail locations that are most similar to a site.
Here's how that process works:
You're a broker trying to lease space in a shopping center. You run a Void Analysis Pro report on that space and find that Jenny's Burritos often chooses locations like this one.
You run a Retail Match model to further analyze Jenny's Burritos. It returns a list of four locations. This information is more specific and probably of interest to the real estate team at Jenny's than if you just reached out cold to tell them that their burrito chain would be a great fit for this site.
You do even more due diligence to determine that the top-performing location on the Retail Match list is indeed a high performer.
You put together a site packet with all of the information that Jenny's Burritos would need to know about:

Your site
The trade area around the site
The Jenny's Burritos locations that are most like your site
How your site matches their requirements
Coupled with Void Analysis, Retail Match is a powerful recruiting tool when you're leasing vacant space.
Location Profiles
Location profiles aren't technically tools, but templates within SiteSeer's ever-popular Model Builder tool. Model Builder, as you might know, is used for building site selection and screening models to compare sites to your existing stores (or to similar retail stores, if you're a broker or developer).
Location profiles are ready-made models, put simply. They provide a foundation to find and evaluate potential sites, and we have profiles for hundreds of retailers and chain businesses. If you're a broker or developer (or a chain business) without a lot of demographic or other data to build models—meaning, you're not sure what the key performance indicators are that would lead you to choose the best sites—location profiles are a great starting place.
Location profiles also align with Void Analysis Pro's match score. So, locations that score high in Void Analysis also score highly in Model Builder.
Learn more about Model Builder.
Learn more about Location profiles.
Prospect Models
Prospect Models are the newest feature in the suite of SiteSeer tools that brokers and developers can use to do their jobs better and faster. We launched Prospects by SiteSeer earlier this year and introduced it at ICSC 2023.
Although using models to find the best locations for a retail concept is very helpful, making changes to a model and waiting for it to update the hot spots on a map was not ideal. Prospect Modeling allows users to make changes to their criteria (e.g., population, income levels or site criteria) and update the model to display any changes. (Here's a little more about hot spots.)
For our real estate users, Prospects are a great way to impress a retail client. You can build a site selection profile and refine it in real time, then use the model to evaluate new sites and find their next great opportunity. You don't need to be an analyst to use Model Builder and you can identify sites using the power of multiple data sources quickly.
SiteSeer Gives the Insights You Need to Fill Vacant Space and Serve Retail Clients
If you'd like to learn more about how to identify and evaluate opportunities, find and attract the best retail or chain tenants, and make better decisions (faster!), contact us for a demo of SiteSeer. We'd love to help you step up your research game. If you're a broker, you'll have everything you need to present updated, reliable market information to make intelligent location decisions. If you're a developer, you can define the desired profile of your retail tenants and find the right tenants to recruit.
Reach out today!