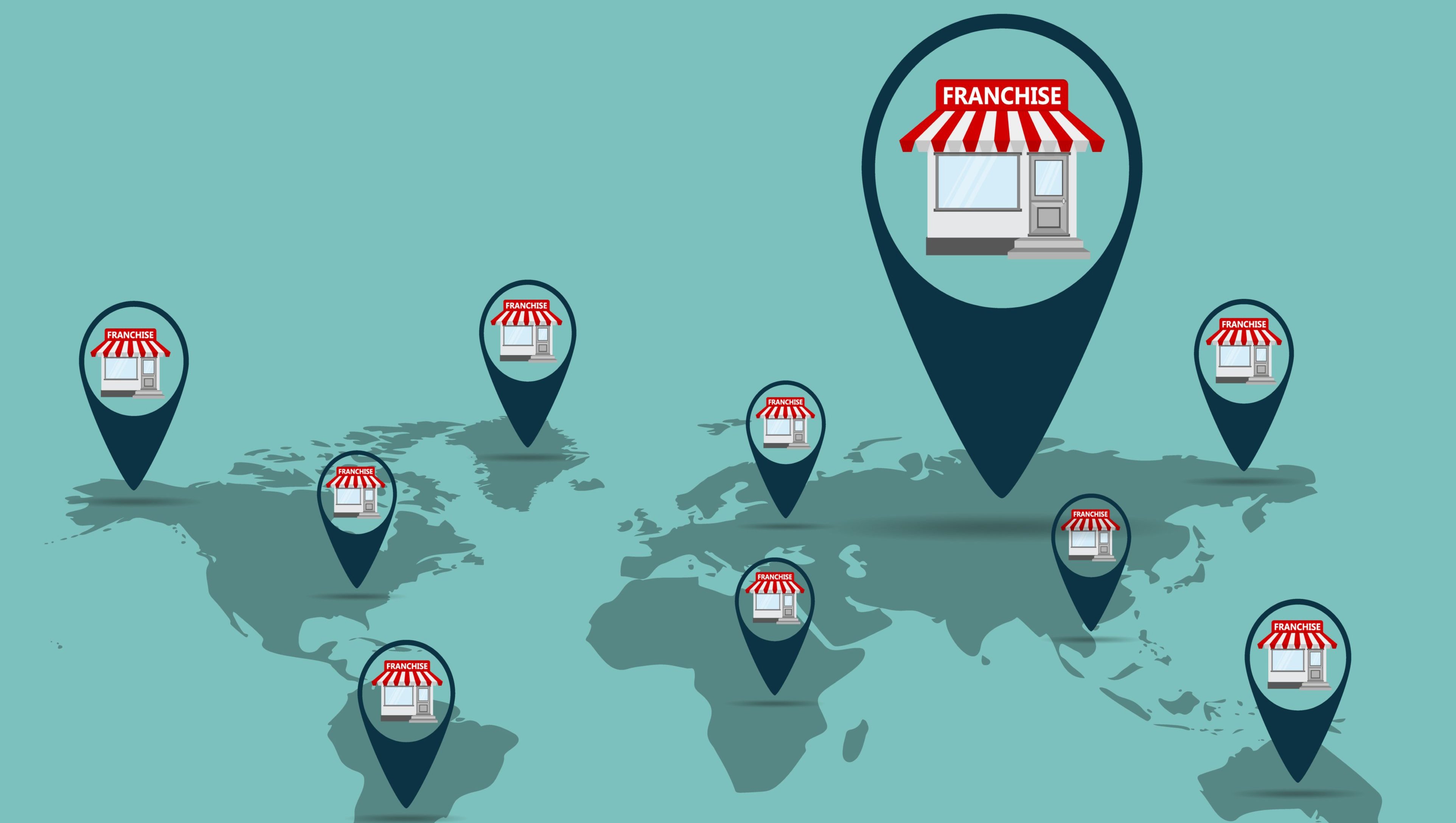 Franchise planning is an important part of growing a successful franchise. Very few businesses that start out as a single store or location think long term about franchise expansion. It's easier to take opportunities when they arise. That said, long term, this can leave potential revenue on the table, and when you do start to expand (and franchise), lead to unbalanced territories and unhappy franchisees.
What can you do to help your business succeed coming off the pandemic and well into the future? Here are a few tips:
In today's market, you need to make sure you evaluate the impact of new and closing locations around your franchise locations. The market in the last two years has been unpredictable in many industries. Optimize the franchise territories you have to make sure you're as strong as you can be. And make sure you have a solid methodology for selling franchises too! Need guidance on this? Contact the SiteSeer professional services team.
Renegotiate leases.
Now might be a time to tighten things up from a cost perspective and real estate is a big expense for brick-and-mortar businesses. Think about reviewing leases and locations to ensure you're properly located. With the real estate market cooling slightly and interest rates going up, find out what your opportunities are to save costs.
Fine tune your marketing efforts.
Never stop marketing and finding ways to reach your customers. Evaluate your omnichannel strategy. Are you embracing social media to keep in touch with customers? Are you staying in tune with customers' needs?
Sell new franchises to excellent candidates.
The last two years has caused many people to reevaluate their careers and there are always people seeking a life change who could make great potential franchisees. Having a proven business model is a key to your success and if you have a great path to lead your franchisees down, you can help them do well too.
In every industry, there are many opportunities to strengthen your business and get ahead of your competition. Where there are challenges, look for opportunities. In an area of rising vacancy rates on commercial and retail space, perhaps you can find great potential for your next location. Strategize and plan ahead. Don't get stagnant, even when there are scary signs out there. As we learned in the pandemic, the businesses that had the foresight to plan ahead and be opportunistic thrived!
Need guidance? SiteSeer can help. Take a demo of our SiteSeer platform so we can show you our impressive ATOM tool. Automated Territory Optimization Model (ATOM™) uses your business rules and goals to define geographic territories that are balanced, defendable, and profitable! We'll also show you how analyzing data in SiteSeer can give you insights into where your visitors are coming from and a lot more about them.
Contact us to learn more and take a demo to see what SiteSeer can do to guide your franchise to long-term success!