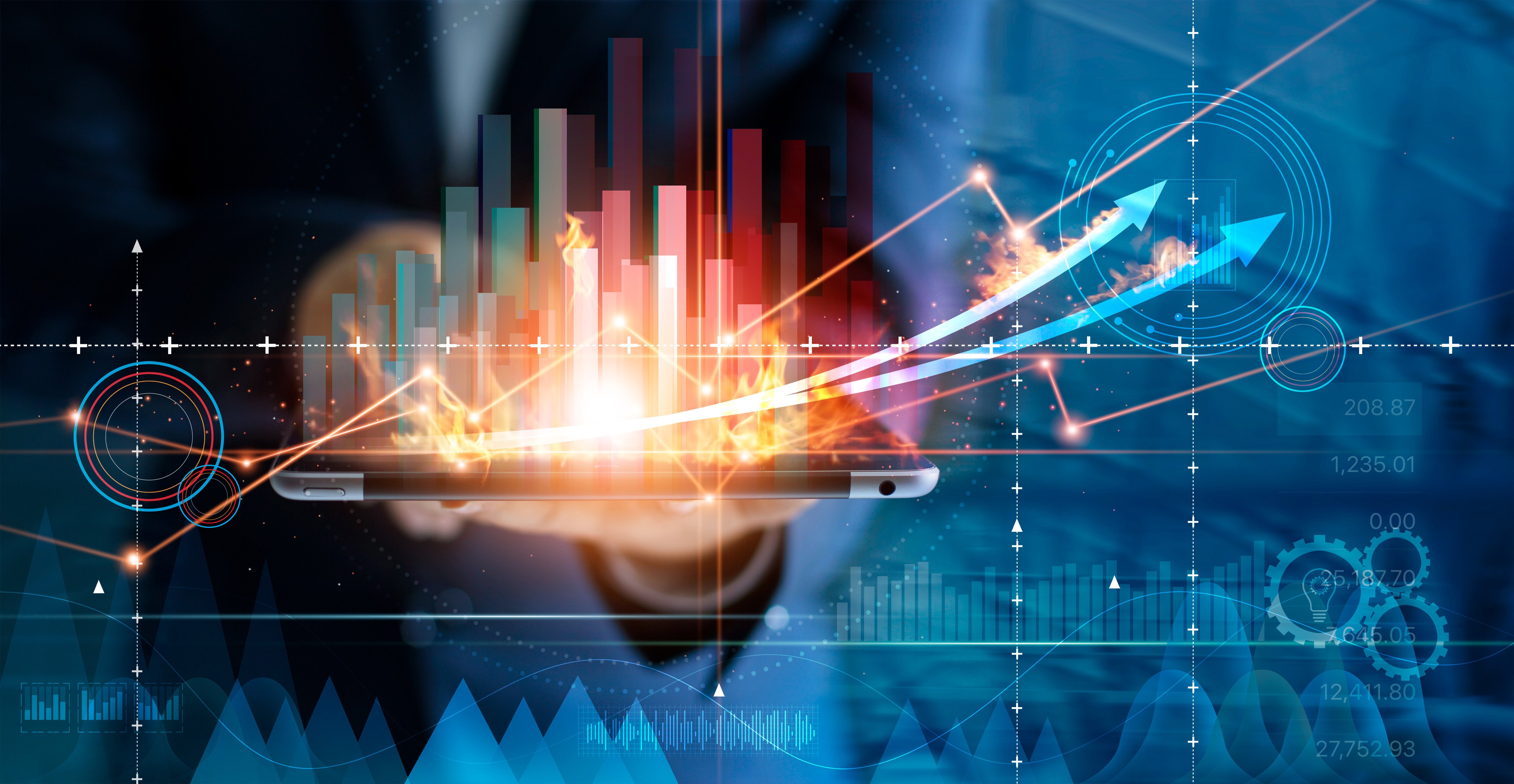 No matter what business you're in, understanding both supply and demand is essential. If you're a chain business that is expanding your store base, you're doing so under the assumption that what you have to sell is in demand. In other words, your product or service is not only appealing to consumers, but there is room for more of it in the marketplace. But what does that mean? Is there truly untapped demand and if so, how do you measure it?
Site Selection is Largely Focused on Demand
The site selection industry is obsessed with demand. There are countless software products and data sources that provide insights into the attributes and behaviors of your customers. Everyone wants to define an accurate trade area and determine if that trade area has both the right consumers for this business, and enough of them. While demand is critically important to choosing the right site, the supply side of the equation often seems like an afterthought.
When we talk about supply, we are typically talking about competition. Included in that competition is your own (sister) stores, businesses in channels outside yours that also indirectly compete for your business, online shopping, and more. For a deli that serves a lunch crowd, competition not only consists of other sandwich shops, but restaurants serving lunch of all types, food trucks, grocery stores in-store and takeout options, and delivery operators.
Accurately measuring supply of comparable products and services is a daunting task. Many expanding businesses use their own gut feel to avoid areas they intuitively feel are saturated or ignore competition altogether under the belief that their business provides something truly unique and is immune from competition. This approach may work for a while, but rarely have we seen a successful chain able to maintain this strategy.
Despite the challenges of measuring the strength of supply (competitiveness), our experience shows that it is well worth the investment.
Collecting Competitive Data
So, how does one collect and measure competitiveness in an area? At SiteSeer, we typically begin by completing an analysis of existing business locations to understand patterns to competition.
Let's say our deli above operates 50 locations and 15 of them are near Panera Bread. By looking at sales of our 50 locations, we learn that the near-Panera locations have 20% less sales on average than the other 35 locations. Panera may be the problem.
Obviously, this is an oversimplified example – there could be many reasons these 15 locations perform more poorly. But this type of analysis works well for not only identifying competitors that don't really have a negative effect on your business (and you can stop avoiding them) and it can identify businesses that are competitors that weren't on your radar previously. You can also use tools like cell phone mobility data to see if your consumers are cross-shopping the competitor, or run surveys and ask them why they choose the competitor over your location.
Collecting Competitive Data
Once you have a good understanding of who your competitors are, the next step is to measure their impact on your business.
Most likely you can name a few chains that out-compete you in your space or where your sales suffer when they open nearby. If you don't already have a process for evaluating competition, start one! Competitive intelligence for some companies comes in the form of surveys and secret shopper programs – hiring firms that shop you and your competitors and provide input on quality of the experience, price of the products, friendliness of the staff and more. Other companies have their own staff visit competitors and subjectively evaluate everything from size of the store and variety of products to speed of checkout and cleanliness of the restrooms.
Formalize Your Competitive Intelligence Collection Process
Regardless of what information you collect or how you collect it, our recommendation is to formalize the process. Perhaps your operations team will agree on 10 metrics of a successful store and each metric will score below average, average, or above average. Your approach does not need to be complicated, but it is important to have a consistent approach where everyone that is assessing competition is doing so in the same way.
Once you've collected your metrics on your stores and competitors, you can perform analysis to find which metrics matter the most. Perhaps you'll learn that size of the competitor is less important than the brands they carry, or that the quality of the exterior is much more important than the quality of the interior. Likewise, you can learn that business impact you in different ways. For our deli concept, having numerous restaurants around the business might actually increase traffic to the restaurant, while having other delis in the other area will decrease traffic.
SiteSeer's Competitive Assessment Tool
Earlier we discussed the number of tools and data sources on the market for measuring demand. Unfortunately, the tools and data sources for measuring supply are much more limited.
At SiteSeer, most of our users subscribe to third-party business databases and from these, major competitors will be identified and made viewable on a map. SiteSeer's Competitive Assessment Tool provides options to allow users to add missing competitors, correct information about existing competitors and enter attributes and metrics for each store. Users can manage their competition at the desk or in the field and the data can be reported out for use as the source of competitive intelligence for the business. All this data can then feed into a model to rate the overall competitiveness of an area.
Competitive Intelligence is a critical part of operating a successful business and should be a key component of your site selection process. With software like SiteSeer's Competitive Assessment Tool or mobile phone activity data, it's never been easier to collect, manage and evaluate your competitors. Whether you are a competitive intelligence pro or just getting started, the team at SiteSeer would love to discuss your goals.