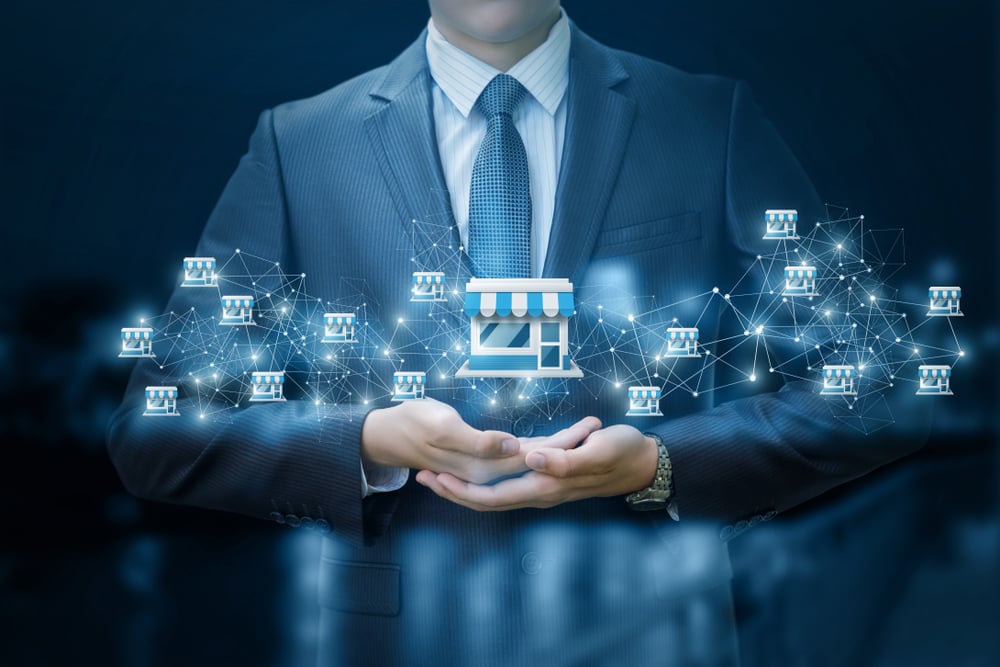 Here's a scenario we've seen a lot here at SiteSeer: an entrepreneur starts a business. Maybe it's a retail business of some kind—a boutique clothing store, an ice cream shop, a bike shop—or maybe it's a restaurant.
The first location does well, and the business owner starts to think about opening another location. There's an empty retail space on the other side of town that seems like the perfect spot. It's far enough away that the business owner assumes they'll attract a new set of customers, and the site itself has a good mix of other business types. They inquire about a lease, learn that the site is even more affordable than they expected, and before they know it, they're going through the motions of opening this new location.
Once open, business isn't nearly as booming as the business owner assumed it would be. Not only do they struggle to attract customers, the space has a few unforeseen issues like not enough parking and an awkward parking lot entrance.
What Went Wrong?
This is a very simplified example, of course, but a number of things could have gone wrong here. Mistakes can be boiled down to this: the business owner did not put much planning into this new location, which can create problems like:
Choosing a less-than-optimal site
Reactive market expansion vs. proactive market expansion
Wasted marketing resources
Wasted time
Ineffective entrance to the market
Bad resource planning
An expansion plan is as critical as an initial opening plan—and in the above example, we're assuming that the business owner put a lot of planning into opening their very first location. When expanding to two or 200 locations, however, it's critical that you plan ahead.
Strategic expansion should always be your goal. To achieve it, you must develop a detailed long-term expansion plan. Here are a few of the elements of such a plan that will help you map out your business's future:
Consumer match with your current profile
The first essential step of any expansion is knowing your customers. Retail site selection 101 is to choose locations based on where your target customers already are. There is a lot to this step and it's important that you don't gloss over it. Our Site Selection 101 Checklist will help you with the entire site selection decision, and this step digs into who to analyze your customers and potential customers. Make sure you have a tool that helps you find locations that have a high population of your target customer profile.
Growth capacity
As we tell clients all the time, effective expansion planning requires data science. It's important to understand your capacity for growth so you can optimize your store network and avoid cannibalizing existing locations. Especially in your early growth stages, you need to use your capital budget wisely. Ideally, you want to avoid making site decisions today that hurt you down the road.
Market health
Make sure you run data like current population, expected population growth, and data on factors such as development-friendly communities, unemployment, and housing vacancies for every market you're considering. In today's changing commercial real estate market, there could be opportunities for you to lease space at a more affordable price than in the past. Perhaps this will speed up your plans for expansion in certain markets or shift your plans in others.
Competitor activity
The best expansion plan will not just focus on your business, but also your competition. What competitors are nearby each location or planned location? You'll want to do more than just make note of these competitors. It's also important to use data gathered in your customer analysis to determine how many competitors your potential customers encounter when they are driving to your location. You'll want to monitor your competition to ensure you're aware of their plans (as aware as you can be). Here's a good blog on how to study your competition more thoroughly.
Capital considerations
Do you have the capital to build four new locations a year for five years or 100 locations over three years? Will you franchise or maintain private ownership? Your long-term expansion plan will help you figure out the potential and capacity for different markets in order for you to secure financing. Expanding without this in mind is likely to cause you headaches and problems.
Economic development factors
There are certain intangibles you must understand before moving into any market, and your best resource of information is a city's economic development council. Find out everything you can about how easy it will be to build in a new market. Explore factors like the town's historic and planned growth.
Distribution capabilities
If you're considering markets outside the reach of your current distribution centers, what are your optimal distribution regions and where might make sense to locate a distribution center (so it could serve the appropriate number of sites)? Don't waste time on markets that would be a challenge to serve.
Consolidated marketing efforts
Marketing is a good example of a place where you can gain efficiencies. If you're planning a marketing campaign for one store, you can probably repurpose your efforts for a region while you're at it.
Don't start expanding without taking the important steps to lay the groundwork. Data-driven tools can help you do this. SiteSeer will help you build a long-term view of your planned expansion into different markets and so much more. In today's market, this is essential—more so than ever.
Call the SiteSeer Professional Services team for advice on how to plan not just for this year, but for the next five years and beyond.