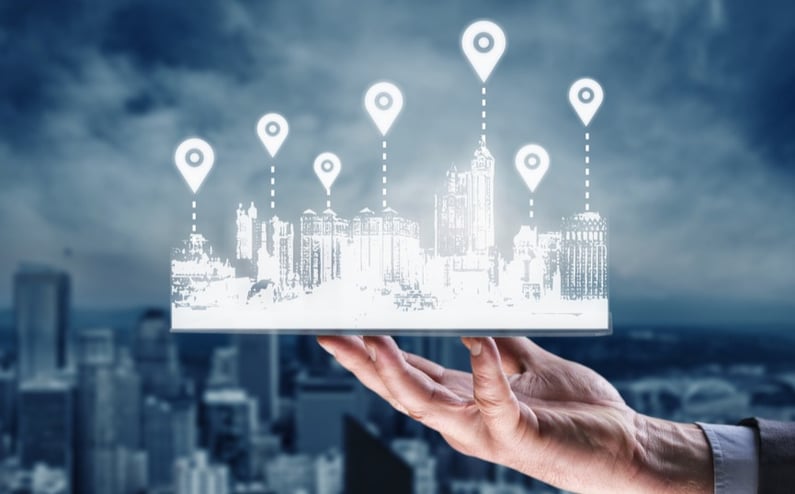 Have you ever heard the not-so-eloquent phrase, "Garbage in, garbage out"?
This definitely applies when it comes to the data you use to power SiteSeer. Our site selection software helps growing retailers develop a market strategy and make smart decisions about where to open new stores or locations. When it comes to how SiteSeer can do that, we stress this often to our SiteSeer subscribers:
What you get out of SiteSeer is only as reliable as the data you're using to power the platform.
As we all know, the amount of data that is available to chain businesses today is almost unfathomable. We have SiteSeer users who know exactly what type of data they want to use to power their business decisions and some who need guidance on what kind of data sources will help them answer questions about their competition, customers, products, services and more.
And here's the good news:
If you don't know what you need, however—which is the case with many who subscribe to SiteSeer—we can advise you on what kind of data will help you make intelligent site and market decisions. And we've done a lot of homework to "vet" out data providers that you can trust. Get to know them here.
Data in SiteSeer has been processed to be more useful
Raw data requires additional preparation to make it usable for SiteSeer users, whether it comes from a third-party data provider or one of our users themselves.
For users that subscribe to data sources, we process that data—to create SiteSeer data layers, to build reports that can be run at a push of a button, and to incorporate the data into tools like Theme Builder and Model Builder.
Sometimes data will be combined with other data sources or run through proprietary algorithms we've created to add value to the data. In the end, a data layer may take dozens or even hundreds of hours of processing. Our goal is to make it useful for our users, who want to simply turn on a data layer and view it on a map.
We also go through a data engineering process for some individual client engagements. We create specific data "features" from the client's own data and countless third-party data sources to help them determine what data best explains the variance between their successful locations and the types of locations they wish to avoid in the future.
Complex data is made simple to understand in SiteSeer
We have many data partners with excellent products that can help our clients in various ways. But the reality is that a huge file of data isn't going to be very useful to a retail or other chain trying to make smarter location and market decisions. Raw data is highly complex and not easy to understand or use.
The beauty of the SiteSeer tool is that you can make sense of that complex data to help you answer questions about your customers, markets, competitors and much more. We've done the hard work for you too—by vetting data sources that we know and trust AND by inputting the data that you subscribe to through SiteSeer into the platform. We take raw data and make it relevant for our clients that want to know how to choose winning locations and markets (and avoid bad ones that cost them money).
Contact us to learn more about our data options
To learn more about the data types that can help you achieve your market expansion and site selection goals, contact us. When you subscribe to SiteSeer, we'll also help you choose the right data sources for your business and help you put that data to work to answer your pressing questions.