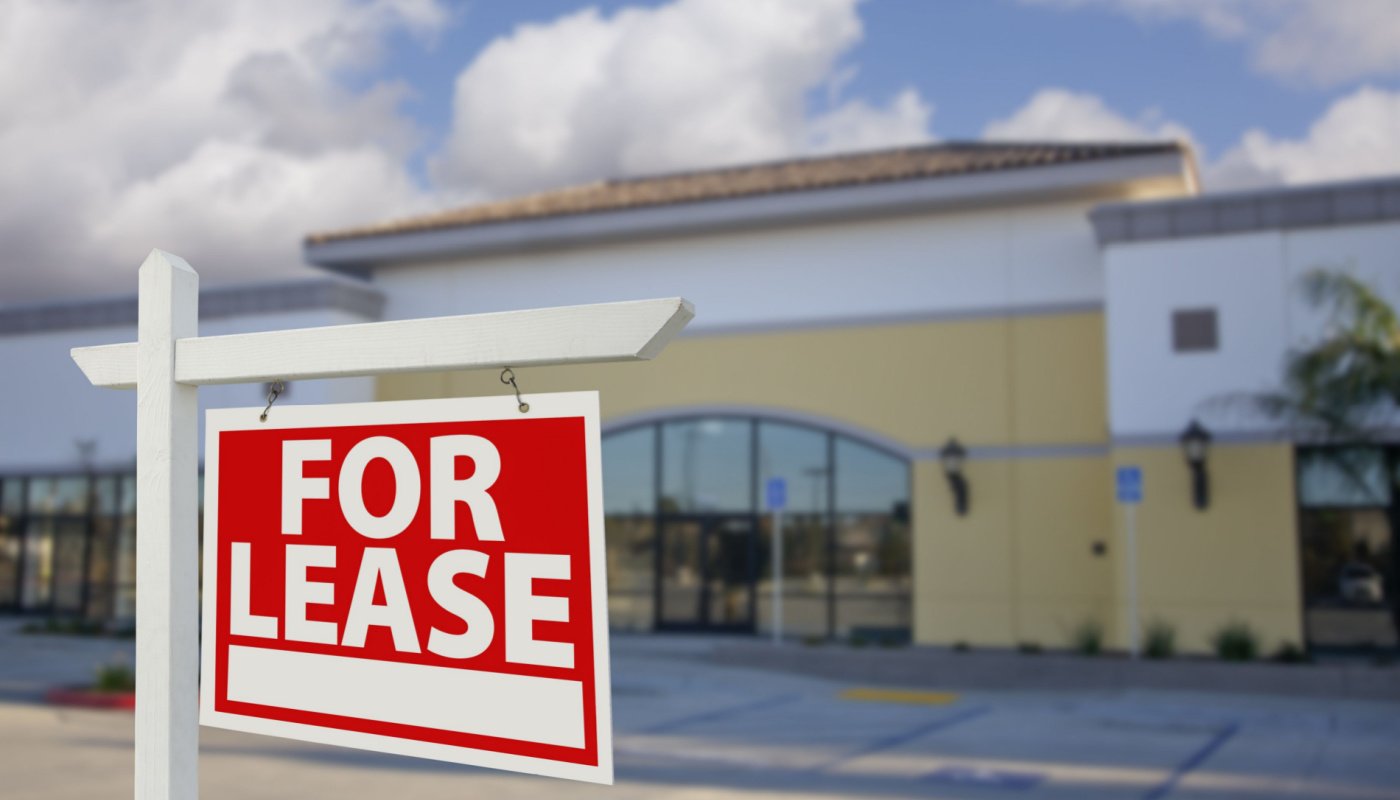 The 2022 holiday shopping season is well underway, and it seems that despite talk of a looming recession, shoppers are still heading to the malls and shopping centers in droves. Consumer demand seems strong for now, but as we all know, not a lot is certain in today's economy! The retail landscape could change significantly after the peak holiday shopping season. Retail sales could slow down across many retail sectors, which could mean changes for those of you in the retail real estate business.
How to prepare for impending vacancies
As a real estate broker or shopping center developer, you know that time is money when it comes to vacancies. The sooner you can fill a vacancy with a reliable, high-quality tenant, the more you minimize lost revenue and the more you can reduce the impact on the other shopping center tenants. And we have a tool to help you do that: Void Analysis Pro.
Void Analysis is a standalone real estate analytics tool that is also offered within SiteSeer Professional. Void Analysis helps retail and service clients identify tenants that are the right fit for their shopping centers. With an uncertain economy, it's always best to be equipped with the tools to help you make fast, informed decisions. If vacancies happen in 2023, you can use Void Analysis to identify the best possible tenants in order to fill those empty or soon-to-be empty spaces quickly.
What you can do with Void Analysis
Today's retail landscape is unpredictable, and it is good to be prepared when you're in commercial real estate or shopping center development. Void Analysis can help you speed your decision making and mitigate risks. Here's what the tool can help you do:
Find the best tenants (not just any tenants). You'll avoid mistakes and significantly boost your effectiveness by stepping up the type of analysis you can do to identify the very best tenants for a shopping center. You'll be able to narrow to a list of tenants that are a good match for your shopping center based on demographics, lifestyle segmentation, and proximity to retail.
Identify new options (in the case of vacancies). Retailers close stores and locations, and new retail chains come to new areas. As a broker, it is impossible to always have your finger on the pulse of the market, even if you're highly experienced and knowledgeable. Void Analysis will offer up new ideas that you haven't considered before so you can refine your list of prospects.
Identify ideal cotenants. Cotenants can boost business for one another if chosen well. Void Analysis will help you evaluate how often an anchor co-locates with certain types of businesses. It will also help you analyze customers for various types of businesses (to see how they're similar or different).
Use your time efficiently. Void Analysis helps you narrow your research so you're not wasting time chasing down tenants that would never consider the type of space you are trying to fill. Different chains have different requirements, and Void Analysis can help you understand this and focus your efforts.
Supplement your own expertise. Brokers and developers who use Void Analysis Pro go above and beyond a typical retail recruitment process and it shows. You can get custom site packets with market data, site match scores, supply/demand (surplus/leakage), consumer spending, and demographics in a trade area. You can also customize data to compare a retailer's current operating locations to your open space. This makes you look much more thorough than your competition—because it is! It gives you an advantage by helping you identify tenants with a higher likelihood of long-term success. You'll enhance your reputation.
With Void Analysis, you can step up your retail leasing efforts significantly, resulting in happier tenants and lower turnover. Going into 2023, it's more important than ever to be armed with the right tools to do your job efficiently and to the best of your ability! Void Analysis will help you do your job better, without question, and we now have two great options for you to start using it now:
Option #1: SiteSeer + Void Analysis
When you subscribe to SiteSeer, you get access to unlimited Void Analysis Pro reports as well as all of SiteSeer's other valuable tools:
Retail Match allows you to search millions of retail locations and their trade area profiles to find locations that are similar to whatever site you're analyzing. So, you can run a Void Analysis report on a vacant space and then use Retail Match to compare individual locations of different retailers or other chains.
Mapping lets you visualize your data on maps and analyze it in different views. You can import map layers, import data on your maps, crate map themes, and much more.
Trade area analysis tools allow you to create trade areas using one of several different methodologies and create maps to visualize that data. This is an excellent way to analyze whether a site will work for the customers you are planning to serve.
Option #2: Void Analysis subscription
If you still want unlimited Void Analysis reports, but are okay with giving up the extra features offered within SiteSeer, you can subscribe to unlimited Void Analysis On Demand reports. You can even access SiteSeer's Google Maps features with this option.
Contact us for more information
The leasing and development landscape has been changing a lot, and is likely to continue to do so in 2023. Be prepared with SiteSeer and Void Analysis, which can help you do your job better and quicker.
We'd love to show you how! Contact us for a short demo and to learn more about your Void Analysis subscription options today!