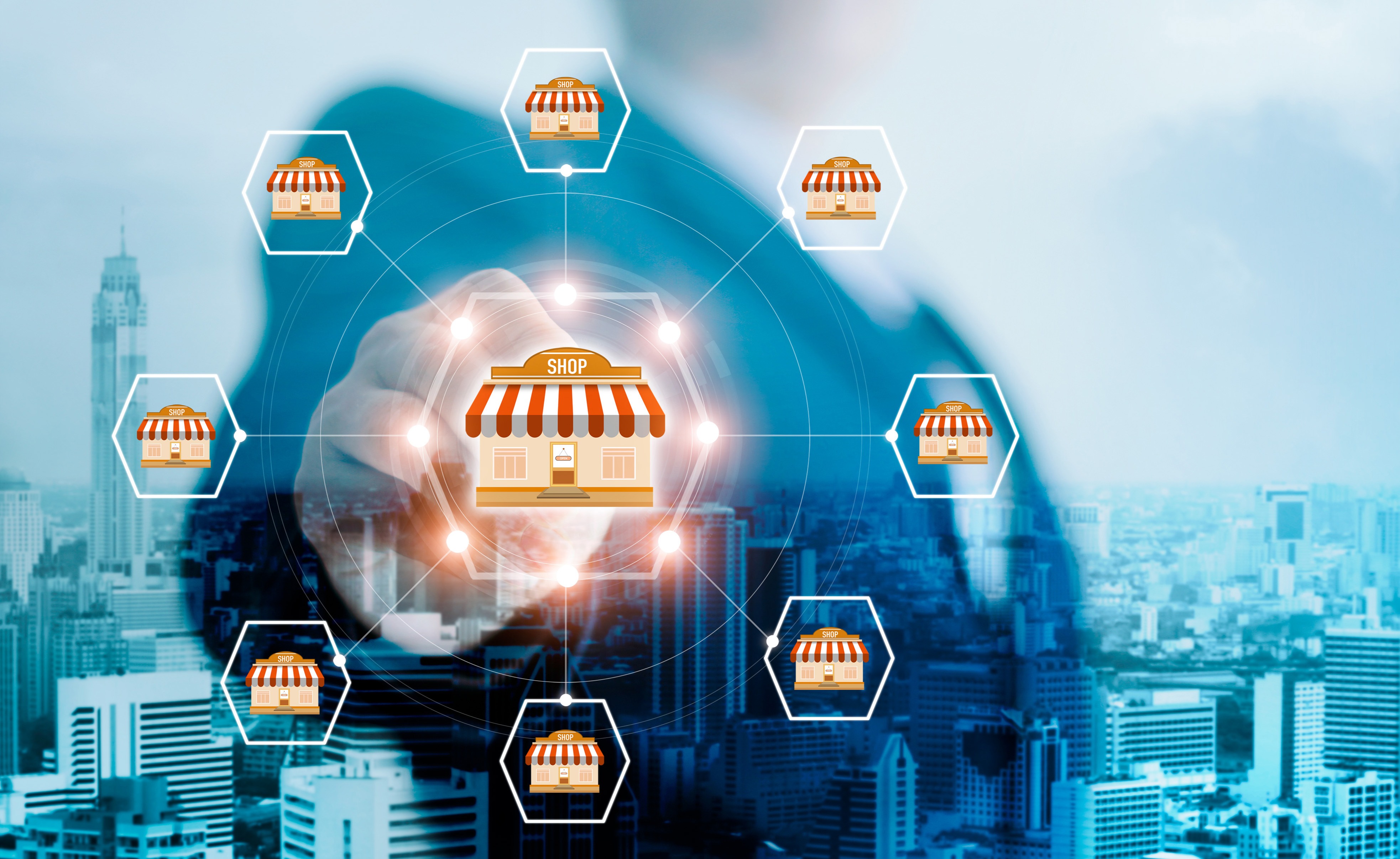 If you're a business that's decided to start franchising—or you have a few locations already and want to open more—you likely already know that successful expansion requires detailed planning.
But exactly what that process should look like isn't clear to many chains-turned-franchises. Fortunately, there are tools out there to help you expand the smart way and ensure your new franchisees select locations that have the best chance of succeeding. SiteSeer is one such tool, which enables retail chains and franchises to choose great locations using data-driven science and technology.
The case for delineating and optimizing franchise territories
In franchising, we've often seen it go like this: a business sells a broad territory (e.g., a suburb of a metropolitan area) to a franchisee, but the site selection decision is left up to the franchisee to make. For obvious reasons, there are pitfalls in this approach. The franchisee might choose a great location using their intuition and general market knowledge (and some research). But they might rush this process and choose a location that further analysis would have helped them rule out.
Forging ahead with a bad location (or even one that has less potential than others) will make it hard to succeed from the start (check out our blog on the true cost of selecting a bad retail location). This will hurt your franchise's success and reputation.
The most successful retail chains approach site selection as a methodical process that uses multiple types of data as well as the chain's assumptions. The same goes for successful franchise organizations. You must define and optimize territories so you have as many viable territories as possible for future franchise expansion.
Site selection 101
Here are the steps to define and optimize territories the right way:
Define your ideal customer (based on the location(s) you have today).

Define the types of locations (including site characteristics) that you're looking for/avoiding.

If you aren't sure what types of locations you should seek, research successful chains similar to yours to analyze their site requirements.

Identify the markets and specific areas within them where you'd like to expand (for many young franchises, this is usually the city or state where they already have locations).
This list is just a start, but will help you define the optimal number and arrangement of franchise territories in a market and the capacity for growth in that market.
Our popular e-book, Site Selection 101, dives deep into the steps that growing retailers, chains and franchises should take to choose the best locations and is worth a read if you need guidance on where to begin!
Make smarter decisions about where to open future franchise locations
Of course, SiteSeer site selection software gives you a powerful set of tools to support your decision making and growth. Features that franchises love include:
Maps with hot spots to identify potentially high-performing markets and sites so you can visualize opportunities
Reports and site packets that assess demographics, market competition and more
Location profiles of popular chain businesses, which serve as a starting point to help you identify sites
Customer analytics tools
Visitor data to understand customer behavior (foot traffic)
Model Builder to screen sites based on your franchise's key performance indicators
Site scorecards
Predictive models to forecast sales
Learn about all of SiteSeer features.
Maximize your franchise's potential
You want to set your franchisees up for success, because if they do well, so do you. The more successful your franchisees are, the more successful you will be at selling more top-performing franchise locations. With a data-driven strategy for site selection in place, you might be able to put four locations in a market instead of one. This might not be on your mind in the beginning of your growth, but later, you'll wish you'd implemented a consistent strategy from the start.
Also, keep in mind that pushing the task of site selection onto your franchisees is entrusting them with a complex real estate decision they likely aren't qualified to make. As you know, the location of a store or restaurant is integral to its success. A standardized approach to retail site selection will optimize your growth as a franchise, but it also protects you from future lawsuits wherein franchisees claim they had little to no guidance in this important decision (and/or that your methodology for territory delineation was faulty).
SiteSeer is the franchisor's site selection solution
Location intelligence is essential to achieve long-term success of retail, service, and restaurant businesses. Maximize your growth, protect your brand, and minimize the likelihood of underperforming franchisees. In today's retail landscape, one bad location could seriously harm your business.
Contact us for a demo of SiteSeer to discover how to establish a methodology for selling new franchises, choose the right locations, and forecast their success.